Retevis has developed one RT97 analog repeater. Retevis also has one DMR digital/Analog repeater RT9550.
Some customers may be curious, what's the difference between these two repeaters?
Today we will make RT97 and RT9550 repeater comparisons as below.
1.Appearance, Size and weight
RT97 is Small size: Dimension: 260*210*70mm. Very small and easy to carry, you can use it outdoor. Net weight only around 1.66kg

RT9550 Dimension 620x410x190mm. Weight around:12.1kgs.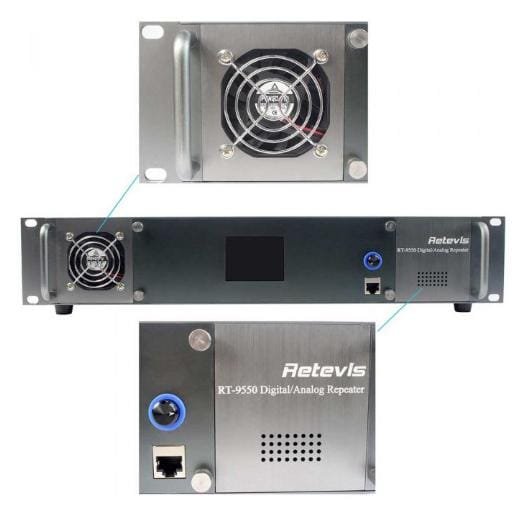 2.Price:
RT97:USD399/pc RT9550: USD1699.00/pc IP version: USD1899.00/pc
RT97 is very economical in price, because it's analog repeater. But in DMR digital repeaters, RT9550 is also very economical.
3.Charging
RT97 Not only provide the car charger, but also provide the DC12V~24V power. Very convenient.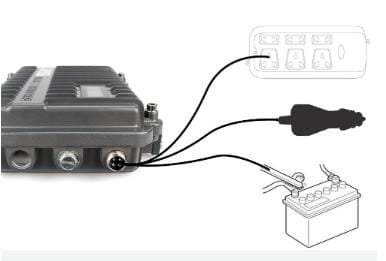 RT9550 only support DC12V~24V power.
4.Operation
RT97 operate easily, just press up/down key, to switch between channels, and programme radios in software to match corresponding repeater channel is ok.
RT9550 can programme by hand on the repeater, also very convenient.
5.Which Radios are compatible with RT97 repeater and which radios are compatible with RT9550 repeater:
RT97 is analog repeater: All analog radios, within frequency range 400-470MHz/136-174mhz. They are compatible with RT97. Such as RT29 below.

RT9550 is digital repeater: All DMR radios, with 2 time slots.Within frequency range 400-470MHz/136-174mhz. They are compatible with RT9550. Such as HD1 below.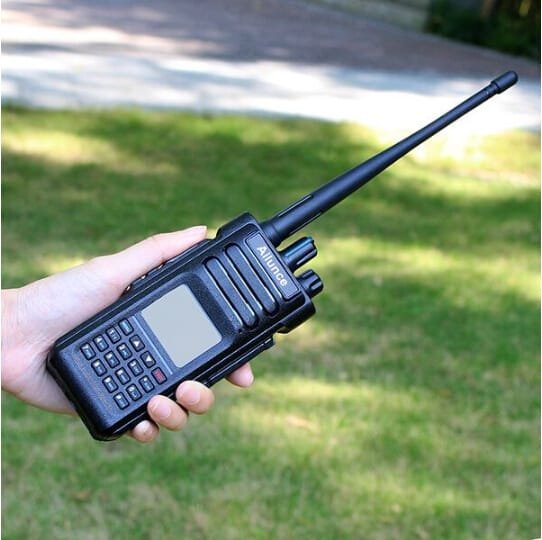 6.Power:
RT97: 10w ONE level
RT9550: 1-50 watts adjustable
7.Communication range
RT9550 repeater communication range is farther than RT97 repeater. But if you need around a 10km communication range, RT97 repeater is enough. Sure, communication range is based on your radio model, radio power, radio performance, and the communication surroudings and terrains.
Both RT97 and RT9550 are good performance repeaters, if what you own is analog radio, please choose RT97 analog repeater. If you own digital DMR, you may choose RT9550.
We also make a video for comparison in youtube.
Any other questions about these two repeaters, please feel free to contact kam@retevis.com, thanks.