The RT81 walkie-talkie is a powerful yet easy to operate model. It  has many functions.
  RT81 walkie-talkie main function introduction
  1.RT81 walkie-talkie 10W high power and high / low power selection
   In most cases, 10W power can be used for long-distance communication; however, it will be affected by local terrain, weather, and frequency of  use. High/low power selection.
     2.RT81 walkie-talkie UHF frequency
   UHF waves are shorter and can bypass or penetrate interference areas in buildings; if you have any plans to use radio indoors or outdoors, the   RT81 walkie-talkie is your best choice.
Channel capacity 32 (2 zones; 16 channels per zone)
Different from other 16-channel radios; through 2 groups of calls; you can make calls through analog channels; digital channels; RT81 gives you more choices to store your favorite frequencies; brings you great convenience; avoids heavy signals; Make sure the call is smooth.
RT81 walkie-talkie VOX function

After activating this function; you can start the operation directly by voice without pressing the PTT button; let you perform hands-free operation while busy; including headphones to provide convenience and privacy for your work.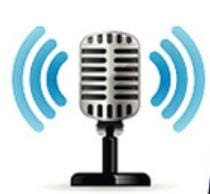 5.Support multiple communication methods
You can use this radio private call; group calls and all calls in digital mode; thus ensuring your team's work is efficient and secure. Support for one-to-many group calls in the digital model, you can use this radio for one-to-one or one-to-many private calls in a group.

Busy channel lock

The transfer is blocked when the device detects another session on the same channel.

Timeout Timer (TOT)

Prevent other users from occupying the channel for a long time, saving time for your calls.

RT81 walkie-talkie Waterproof and dustproof       

IP67 waterprrof and dust-prrof make it suitable for a wide range of outdoor applications; there is no need to worry about any weather and natural environments such as shock, vibration, water, dust and extreme temperatures.

Level 6 dust protection means it will completely prevent dust from entering.

9.2200mAh large capacity

Support continuous use 8-12 hours, 150 hours standby time.

10.Encryption function

The RT81 two-way radio is equipped with a dat

a encryption system; secure communication is an essential requirement; especially for public safety applications.

The RT81 walkie-talkie is designed to solve the problem of signal faint and sound quality, in some cases; faster; stronger signal processing and louder; clearer sound makes it ideal for your business and other scenarios you want.