In some conditions, our conversation with friends or partner is confidential, then scrambler function helps here. Some customers want to know how to set scramble function and what's the effect of scramble function? Today, let's test the scramble effect together.
For scramble function, normally it's for two radios that want to communicate, but they don't like other radios hear what they are talking about.
So let's make the same settings in two RT1.
Make  both RT1 with scramble function activated.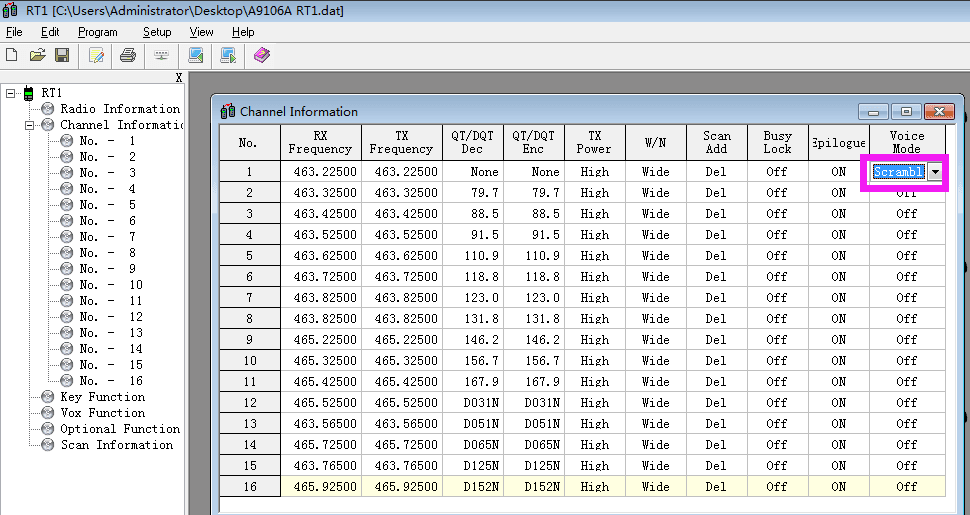 For another RT5R, let's set the same Frequency and CTCSS, same as another two RT1.

Testing scramble effect:
1.RT1 channel 1 call another RT1 channel 1, they can communicate, also the "voice" is clear and normal voice.
2.Turn down the volume of one of the RT1, and transmit on one RT1, we can hear RT5R radio has an "changed" voice, it has receiving signal, but can not hear the content of the conversation at all.
This way, two RT1 has successfully shield the "hearing" of RT5R radio, with scramble function activated.
Any questions for the settings for RT1 scramble function, please feel free to contact kam@retevis.com, we are always here to support!