RM40 is a new marine radio. Its appearance brings more possibilities to people who sail in the ocean. At the same time, with the advancement of science and technology. Marine radios are not only an important communication tool, but also a friend integrating leisure, rescue, and communication.

As a two-way radio used at the ocean, it has super IP67waterproof functions, floating and flashing, and drainage functions. At the same time, it also has strong corrosion resistance, which can extend the service life of the radio. However, the price is not higher than others, see here: https://bit.ly/RM40marineradio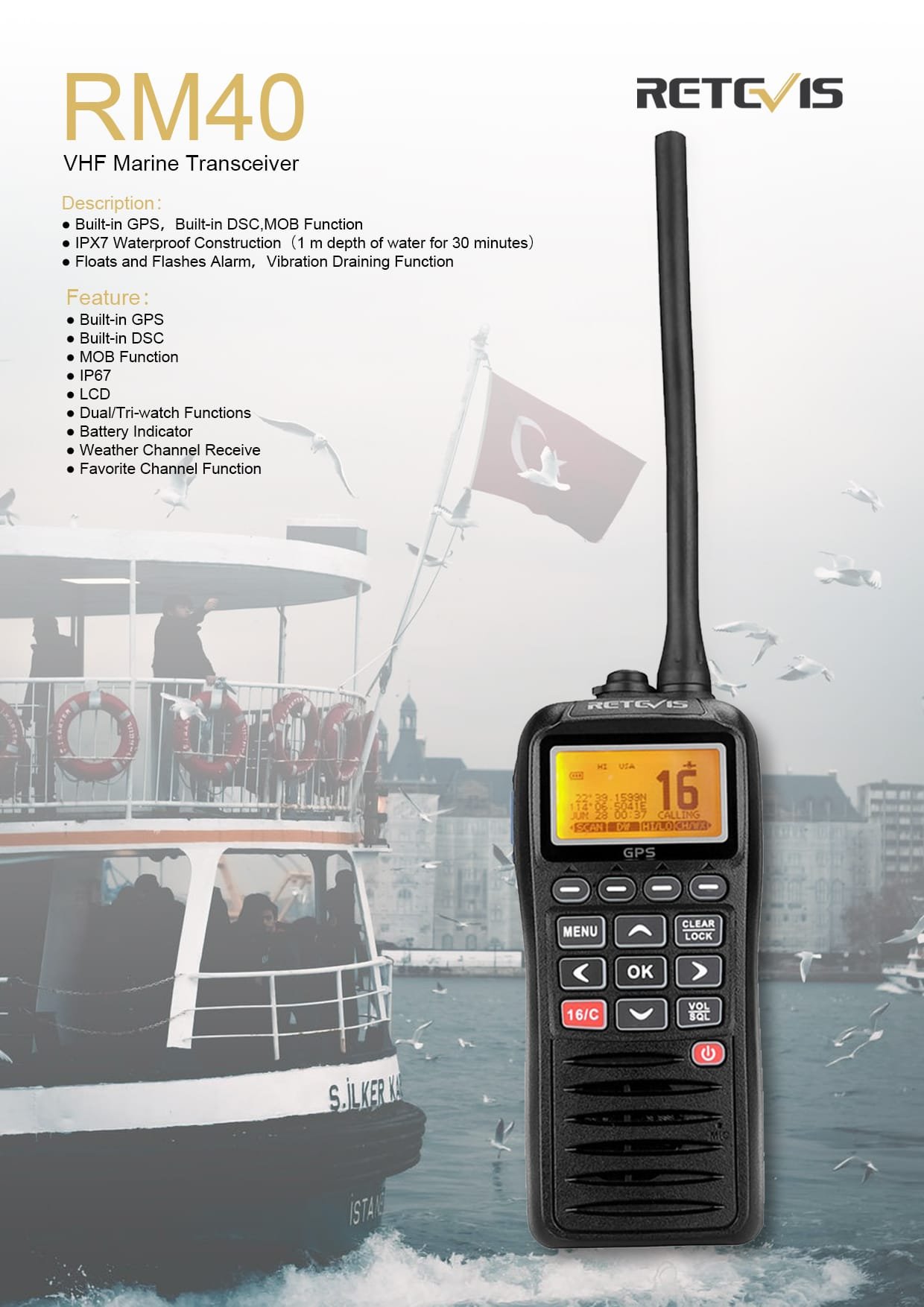 It has a communication distance of up to 10 nautical miles, which is very convenient for crew calls and outings. Ensuring that you will not miss any information.
The built-in GPS can be accurate to which deck you are on, whether you need help from others or find the user, it can be achieved.
More than 12 hours of standby time and long-term frequent calls provide you with more convenient work and life.
In short, RM40 is a highly functional and essential marine work product suitable for marine fishing, offshore activities, and cross-border trade.
Also, we have other choices for your sailing life:
THE BEST MARINE RADIO RT55 FOR OFFSHORE
RETEVIS RA26 RADIO——MARINE RADIO FOR WATER USE