Here comes our new Noise Reduction Marine Radio: RM21, which is Retevis first noise reduction marine VHF radios., comparing to common marine radios, it adops NRC noise reduction, it is beneficial to reduce the noise in the process of transmission and to transmit clear sound at the noisy sea.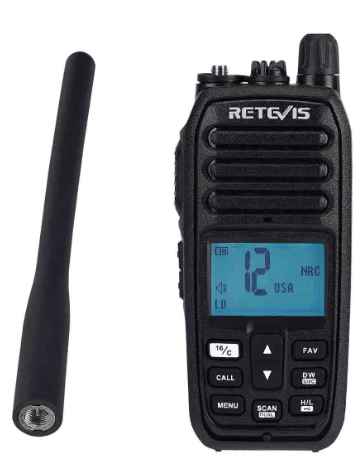 Channel number:88 channeles
Frequency range: 156.025-163.275MHz
Transmit power: High:6W MI :3W Low:1W
Battery : 1800mAh battery
Radio size: 62X146X41mm
Weight: 273g (including battery, antenna)
RM21 Noise Reduction Marine Radio like others marine radios, it can floating on the water, easy for you to find and has flash alarm. With large battery capacity to make the working time for 10 hours. It is an economic choices for who need to working on sea.
The application scenarios:Leisure Boat Communications, fishing boat,passenger and cargo ship
Here is what's in the box: it has an removable Male antenna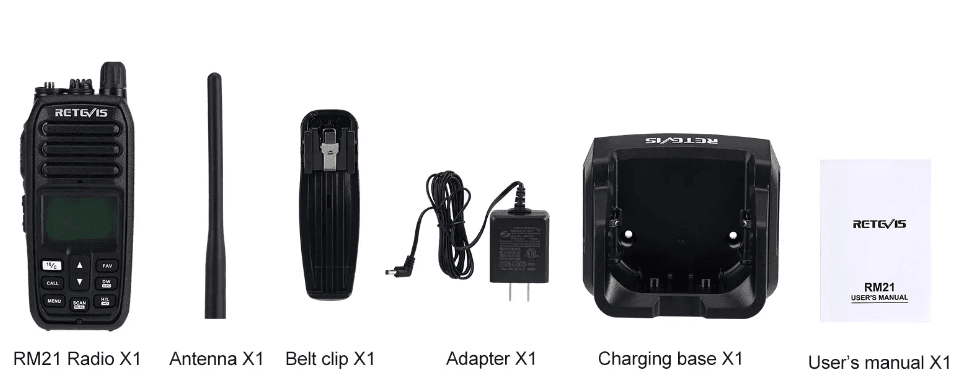 Retevis  is the brand specializing in the design and manufacture of two way radios .We have own R&D team to support customized needs. Certainly, our products are approved by FCC, CE . Retevis welcome new resellers and  OEM brand partners, to realize win win cooperation, if you are interested in, welcome to contact us.
More to read: