RT95 is the first dual-band analog transceiver amateur mobile radio of Retevis 
We Retevis are serious about development about amateur radio,introduce the latest model: Retevis RT95 Dual Band Analogy Mobile Radio
Now it is available sale on our website: https://www.retevis.com/rt95-amateur-mobile-radio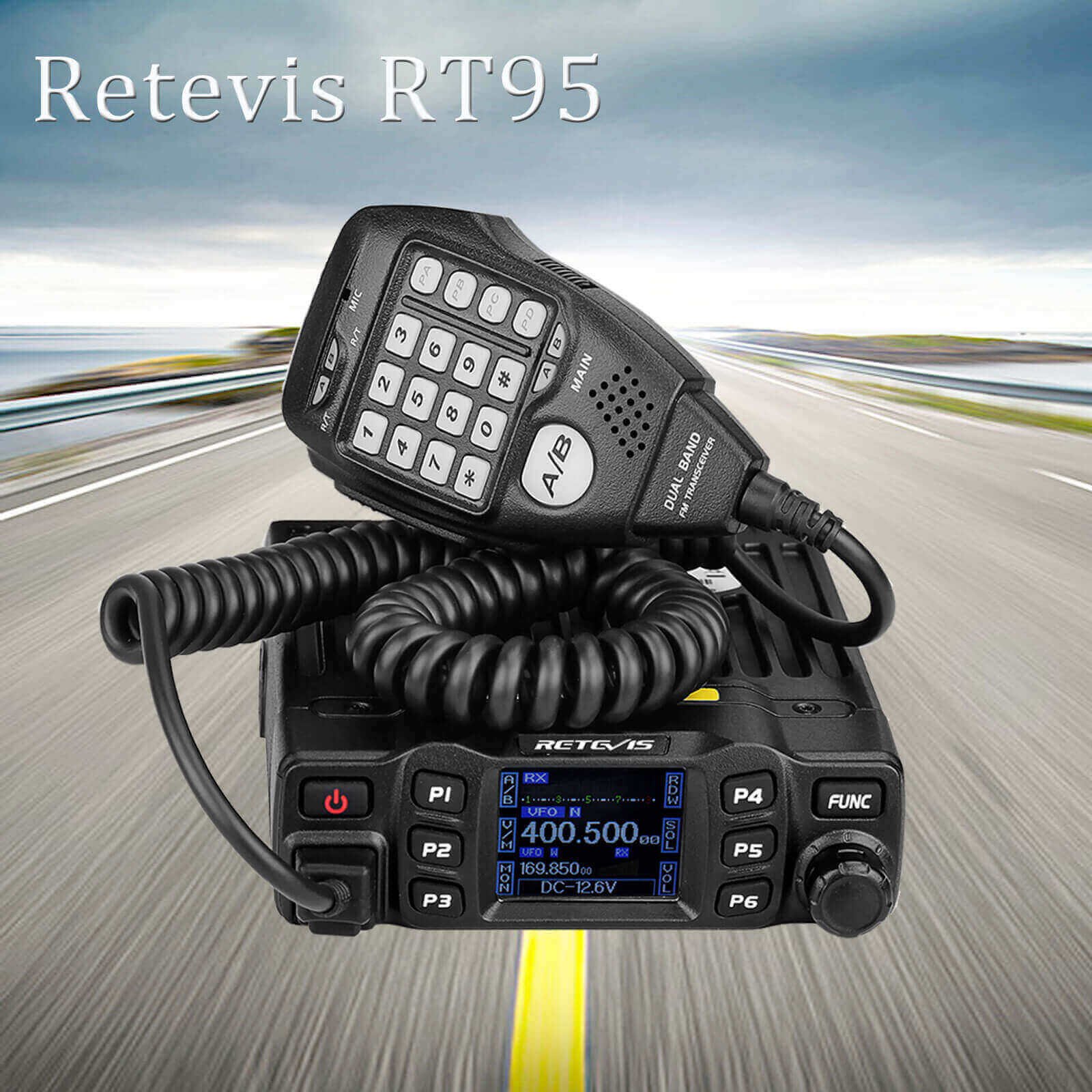 Retevis RT95 is the first Dual Band Analogy Mobile Radio.
It is a nice looking little radio. It would be a "micro" or "mini" analogy radio. As you can see, the radio is not much larger than the microphone.
RT95 take amateur radio frequency when you receive it which UHF Frequency is 430~440MHz.and VHF frequency is 144-146MHz.
RT95 has 200 programmable memory channel.
they can be named for quickly recognize. It can be set up different bandwidth for every signal channel, wideband 25K, Middle Band 20K, Narrow Band 12.5K.Every channel can setup different Signaling such as: CTCSS, DCS, 5Tone (for data transfer, alarm, all call, ANI, remote kill, remote waken), especially DTMF function which is a real deal breaker for amateur radios.
Also, RT95 amateur radio have a special 180 degree rotatable TFT LCD display.
The menu system is actually good.
When you program a channel, go to VFO mode, enter the frequency. Press FUNC and the P buttons will now change to show CDT, SFT, BND, and POW for CTCSS, Shift, Band (wide, narrow) and power. Change the parameters as needed and when adjusted accordingly, press FUNC to go back to the V/M key and hold it for a second. It will then bring up memory locations. Turn the knob to an available channel number and press V/M again.
The microphone has the A/B selection in the mic.
There are 2 A/B indicators. The one near the A/B button tells you which VFO you are on. And the A/B at the top of the microphone indicates which VFO you're receiving a signal on which is handy.  Also, the Microphone audio is bright and easily readable.
Any question please leave us a message on Facebook: //business.facebook.com/ailunce . or email us.