RT82 is a Dual Band DMR radio.
RT82 is a dual band dmr radio,It use Time-Division Multiple-Access (TDMA) technology, compatible with Mototrbo Tier I and II. RT82 support dual time slot for point to point and dual time slot for repeater. It is analog and digital combined radio.
Today i will show you its record function.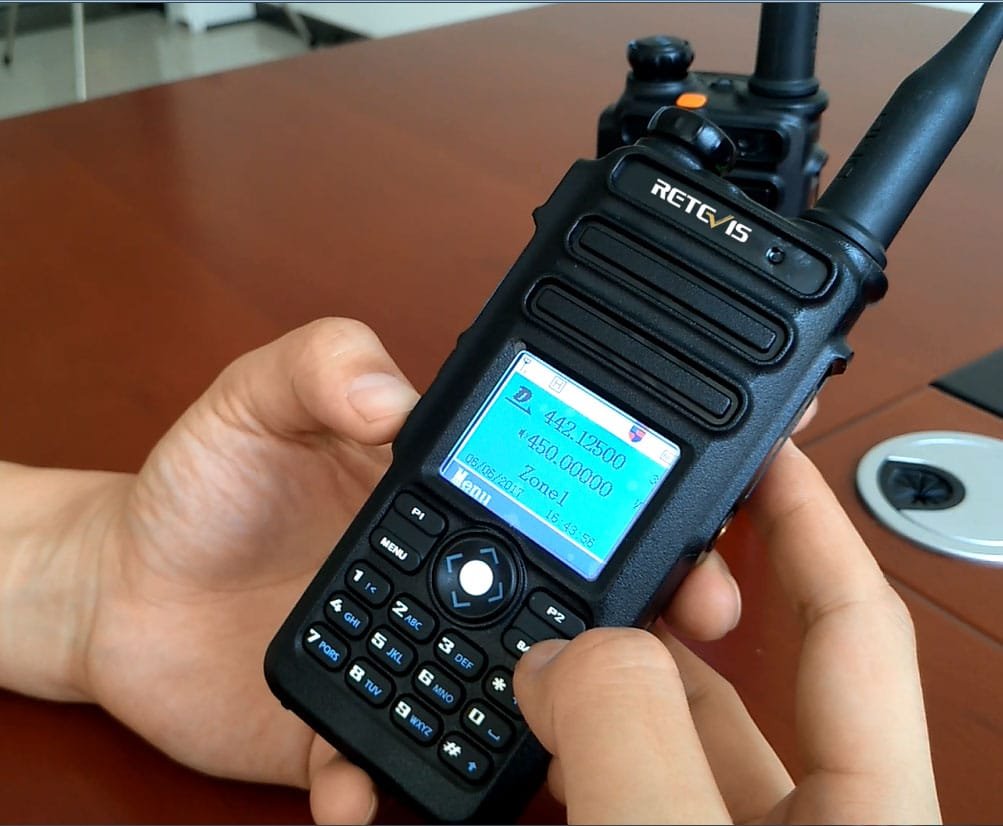 I think it is a great function, especially for new hams and outdoor enthusiasts. As a new ham, I think it is very useful. Some professional & experienced hams can speak very quickly and also can understand what others said. But as a new ham, like me, it is difficult. I think i need to practice. RT82 record function give me another chance, i can record the voice, and listen many times if i want. It is very convenient.

As a riding enthusiast, sometimes i will go out with my friends. We like to take radios with us. I think radio should be a necessity for everyone outside activity. Safety is of paramount importance. When i can't listen clearly my friends said, i can record first and playback. No matter how, we can do a lot of things with the record.
RT82 can record for more than 8 hours when it's 3000 channels and 10000 contacts. But we should know that the record function is only available on digital mode. If you can't record on a channel, just check if it is digital channel.
How to Turn on the RT82 record function.
1.Set a side button
We can set one of the buttons definitions to turn on/off the record. Record on/off, record playback, delete all record, you can set as you like. And there are five buttons for choice.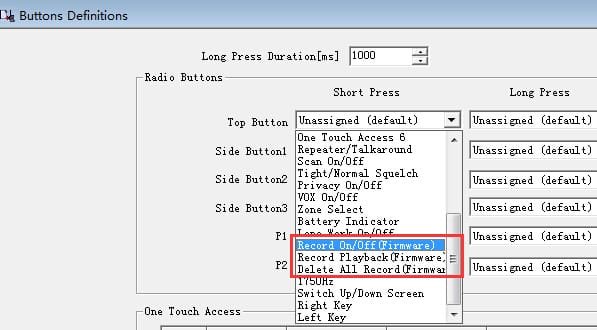 2.Mean operations.
(1)Press "menu" to enter munu mode
(2)Move"up""down"to utilities,then press "menu" to select
(3)Move"up""down"to select radio setting
(4)Move"up""down"to record
(5)Move"up""down"to turn on/off
(6)Press"menu"to select
When the record function is turned on, each digital call will be recorded and stored in the call log submenu.
RT82 Record check /playback
RT82 record check and playback
(1)Press "menu" to enter menu mode
(2)Move"up""down" to call log, press"menu" to select
(3)Move"up""down" to record, press "menu" to select
(4)Move"up""down" to record directory(records will be stored each day),press"menu"
(5)Move"up""down" to select the record you need.
(6)Press "menu" to choose from: play,destination ID, source ID, date,time, Tx/Rx, record time
(7)Press"menu" to select
Hope it is useful to you. If you have any questions about Retevis RT82, just leave message to us.