Retevis RT82 dual band digital radio uses Digital Mobile Radio (DMR) Tier 2 Standard protocol. It is compatible with the popular MOTO TRBO series Tier I and II using standard encryption, as well as other makes and models of DMR supported radios. It is also compatible with any existing analog two-way radio operating on the supported UHF and VHF frequencies for easy migration to digital technology. Today let's learn about it from the appeaance first.
1.Radio size
As a dual band digital radio, RT82 is a little bigger than RT3 and RT8. You can have an intuitive contrast from the photo.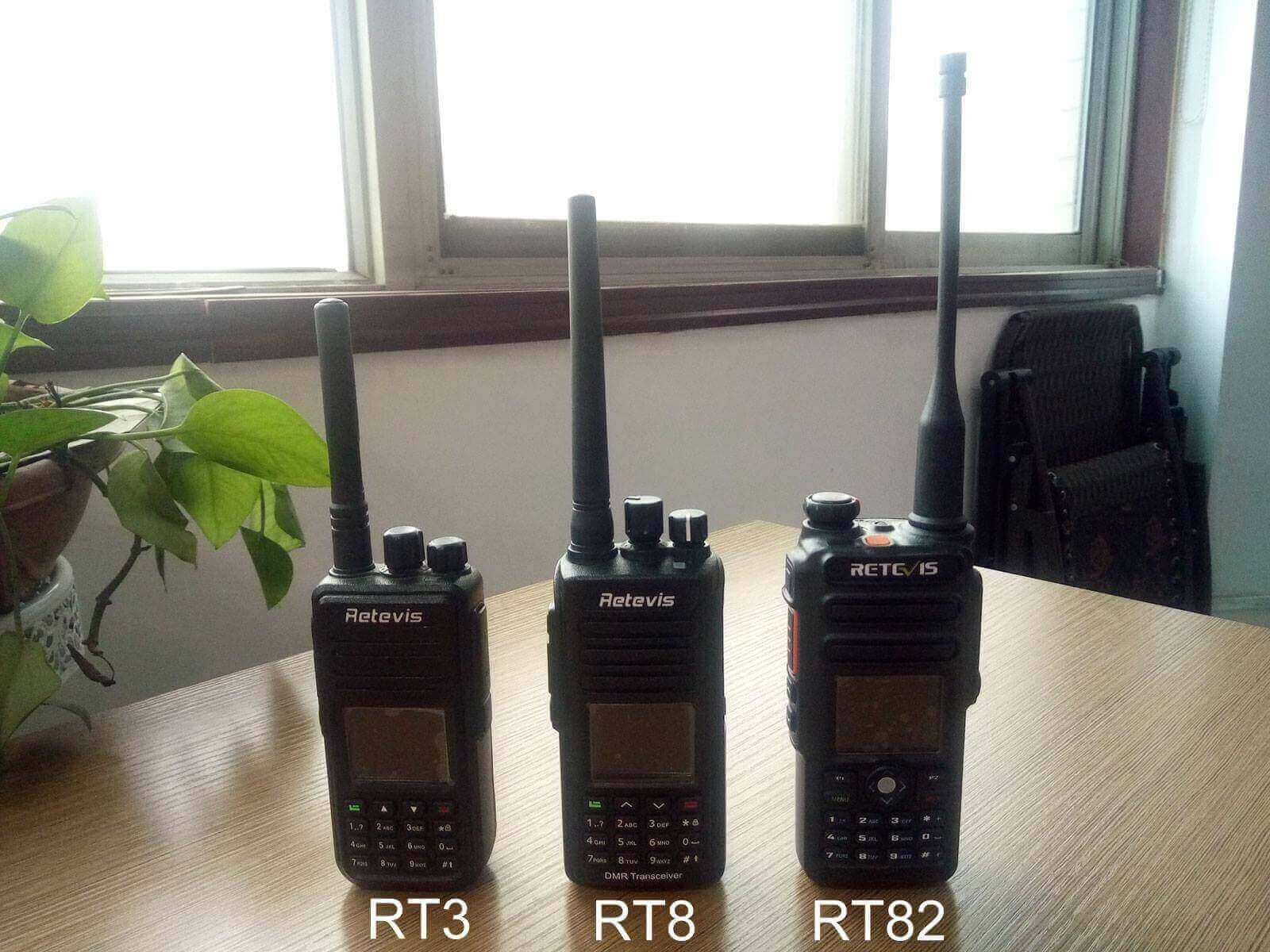 2.Appeaance design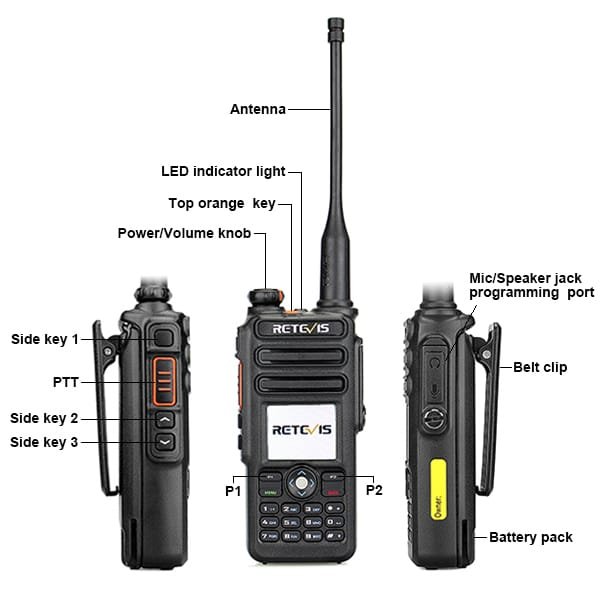 RT82 has 6 keys can customize, three side keys 1,2 and 3. P1,P2 and the top orange key. The RT82 also has a trackball, and it's embedded front and center. This makes the RT82 very different indeed.You can choose up, down, left and right by sliding the trackball. There is only one power knob, you can use it turn on the radio and change the volume. If you want to change the channel, you can realize it by trackball. Green key is "MENU", Red key is "BACK".Others are number keys. The yellow label "Owner" is a place you can write your name or callsign for your radio. Belt clip make you can carry walkie-talkie more convenient.
3.Antenna interface
The RT82 antenna interface is SMA-M, 136-174&400-480MHz.

4.Battery
RT82 battery is 7.4V/2200mAH. Some people ask me that if they can use RT8 battery on RT82. The answer is can't and they are not same size.

5.Other information
Hope it is useful to you. If you have any questions about Retevis RT82, just leave message to us.