The
Retevis RT80
is a DMR handheld walkie-talkie designed on the basis of Time Division Multiple Access (TDMA) technology. It supports three modes: digital, analog and digital-analog mixed and is compatible with existing conventional analog and DMR-based walkie-talkies.
Retevis RT80 is working at UHF 400-480MHz, 999 channels, transmit power of 5W, vocoder type AMBE ++, compatible with RT3, RT8, RT81, RT82, but also other types of DMR walkie talkie which takes the same vocoder.
With the increasingly strict control of wireless products in various countries, the living environment of analog walkie-talkies is getting smaller and smaller. Based on this situation, we develop this new DMR portable walkie-talkie.
The Retevis RT80 small size, it is suitable for single-handed operation, easy to carry, ABS shell can protect the product good fall.
Simple operation, most of the features do not need to operate through the software, very playable, but also RT3 RT8 did not achieve the function.
Various manufacturers use different technical solutions, encryption and SMS capabilities may not compatible, such as RT80 encryption cant communicate with RT3 normal encryption. When talking to motor radios, SMS and encryption functions cannot be used properly, because of technical design Problems, non-product issues.
Retevis RT80 is suitable for the one who is new Amateurs.
Special feature:
1. Support mixed digital-analog reception, digital-analog hybrid scanning.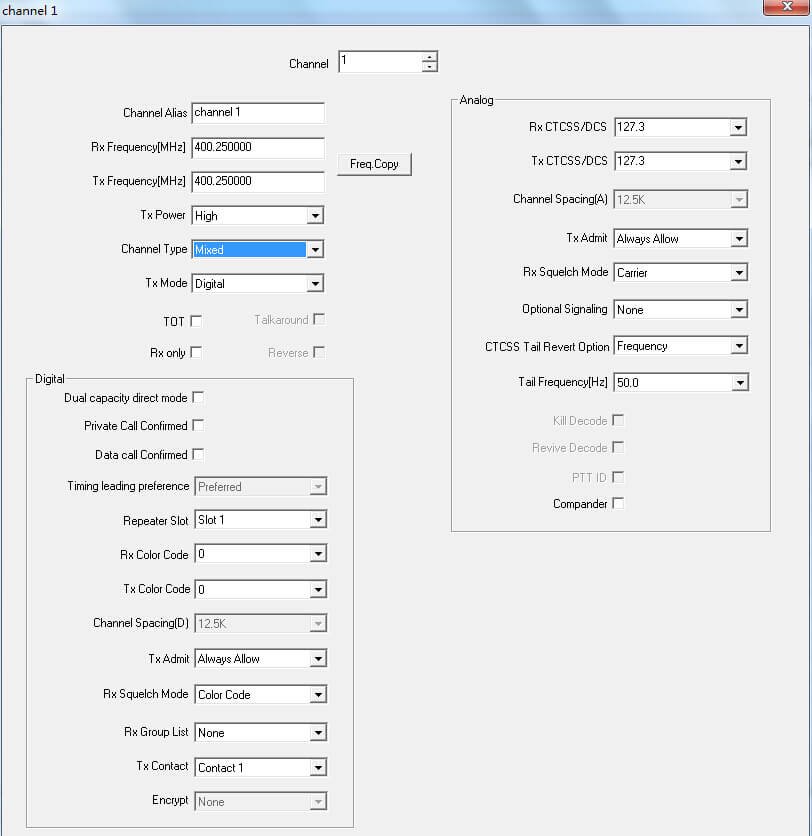 You can set the channel type to the mixed mode by software or keyboard operation, that is, a channel (frequency) not only can receive digital signals but also analog signals.(It receive what kind of signals depending on the which signals transmit firstly, digital or analog).
2. RT80 takes TDMA dual-slot technology.
which can achieve communication between the same frequency and two time-slots non-interference under repeater and direct mode. It will double the channel capacity, effective use of frequency resources and reduce costs (in some countries May charge based on frequency).
3. Radio function.
You can listen to colorful news and entertainment programs in your spare time.
4. Other keyboard operation function.
1) Setting the side key on the radio panel.
2) Manually modify the walkie-talkie ID;
3) Manually add the contact (single call, group call, all call)
5. Support import contacts from .csv file.
You can export the contact list by software, fill in the contacts in the exported EXCEL template, call type, ID, and then import to the radio via CPS. (Only support 999 contacts).
6. Screen upside-down.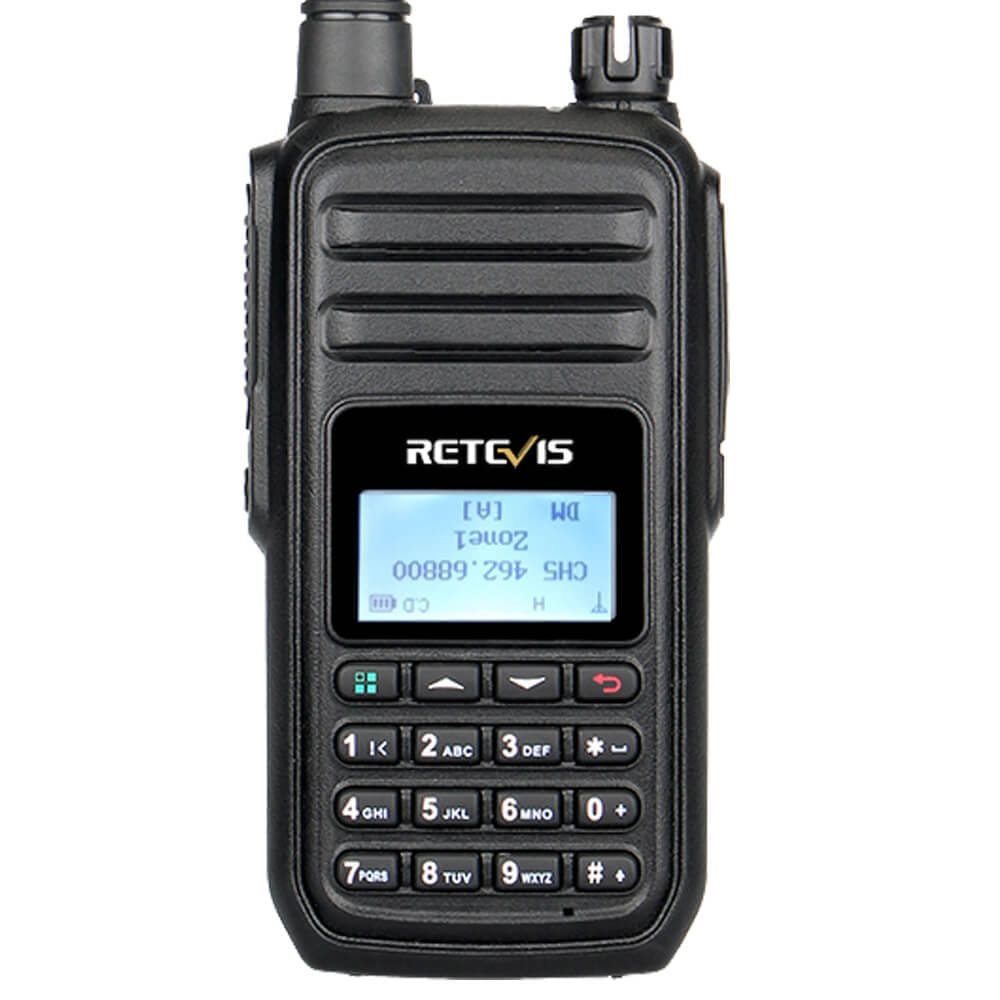 Defined the side key to turn on the screen upside-down function, the screen can be rotated 180 ° when the radio hung in the shoulder position, you can easily observe the screen dynamics.
Where to order RT80 and accessories?
2. RT80 Accessories.
Where to download RT80 resources?
RT80 CPS and user manual has released on our official website, you can download them from here:  https://www.retevis.com/resources-center
Contact US
If you have any questions about RT80, please send email to info@ailunce.com, we will give you answer within 24 hours.