If you're a ham thinking of getting into DMR radio, check out this blog:
Review the Retevis RT8 handheld UHF/GPS radio.
Retevis RT8 Digital Handheld radio, as a solid performer
1, it is the single band radio, you need to choose the UHF or VHF when ordering.
2, It has the GPS version, if you need this function, please choose the GPS version when ordering.
3, It is the IP67 waterproof and dustproof digital radio.
We have been using this radio for a few weeks now and we're happy to report that it has exceeded our expectations.
Comfortable
The RT8 sits solidly in your hand. It almost feels as though it was designed for MY hand. It's just a comfortable grip.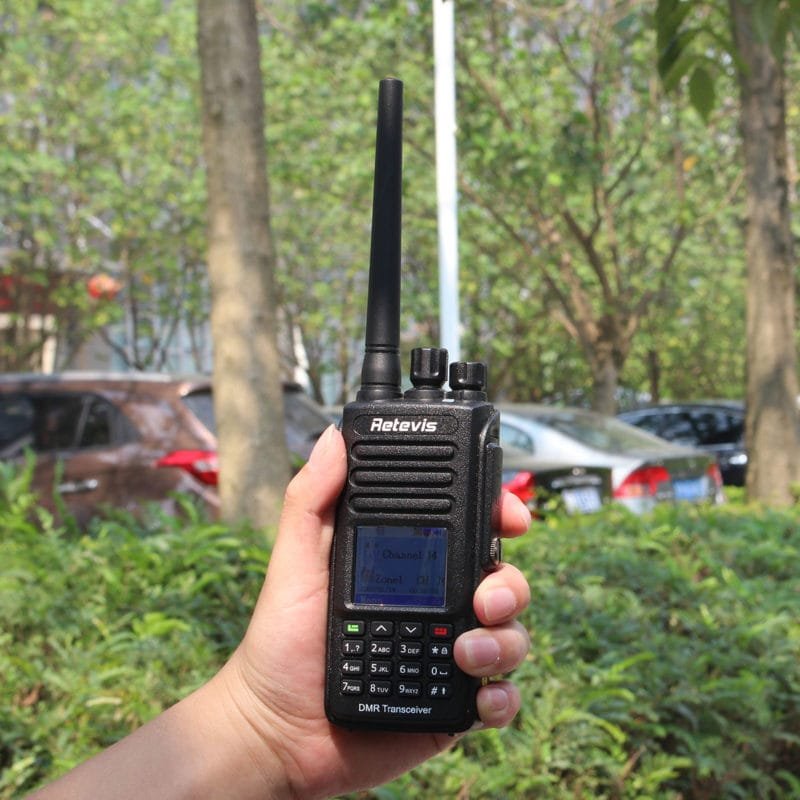 IP67 waterproof
This radio is IP-67 rated, which means it's waterproof and dustproof. You can use the radio in rain and drop it three feet deep in water for a half-hour, and it is expected to survive.
This is why I tested this radio with my search and rescue team, to see how well these features would hold up in all types of weather conditions.
We used this radio both during light rain and snow, and there was no damage to the radio being exposed to the elements. We wiped off the radio afterward and it was back to normal.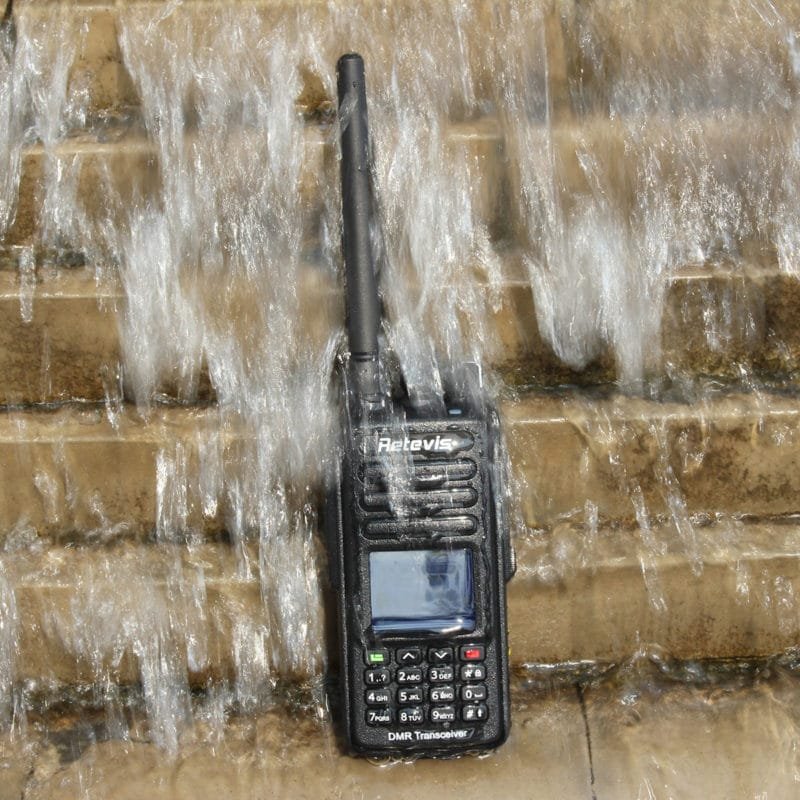 Encryption Capability
Our search and rescue team uses encryption on our analog radios (voice scrambling). The ability of this radio to offer DMR encryption, which is much more secure than our analog scrambling, is a good option for our usage.
GPS
The GPS function worked well during our tests in the field. We were able to send GPS coordinates from one radio to another for tracking purposes, which is a real asset in search and rescue work.
Communication Range
The first thing we noticed during the search and rescue test is that the radio's range. We tested it up to two miles by handheld to handheld radio.
We tested the Retevis RT8 handheld UHF/GPS radio, The version we tested also was equipped with GPS and proved to be a winning combination.