Retevis RT72 the DMR/Analog Dual Band Ham Radio, with the selling price less than USD100. I think it will be a popular radio in 2020. Now let's check this amateur radio.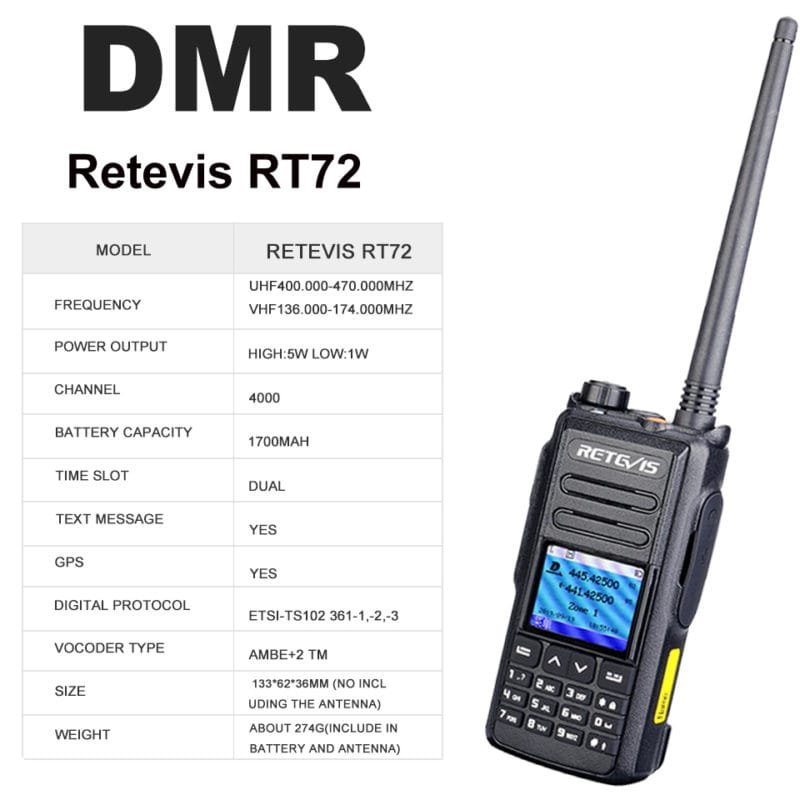 1, The Dual band Amateur Radio
Retevis RT72 is the Dual-band Amateur Radio, with the UHF and VHF, UHF 400-470Mhz and VHF 136-174Mhz. With 1024 channels and 250 zones, support csv contact data upload.
2, With The Hign and low power to choose
Has the 5w high Power and 1w low power for your choice.
3, Program lots of functions by its keypad.
Retevis RT72 has the big display, almost functions can be programmed by its keypad. For example, channel frequency, color code, time slot, contact and so on.
4, Sidekey buttons
This DMR radio RT72 has two Side key buttons, you can define the two keys with lots of function by long press or short press. This function can be programmed by its software.
5, GPS function
This Retevis RT72 has the GPS function, when you active this fucntion, it will offer you the latitude and longitude, your speek and your altitude.
6, This radio is ligher and smaller
If you want to choose a little smaller and lighter radio, you can consider this Retevis RT72 dual band Amateur radio.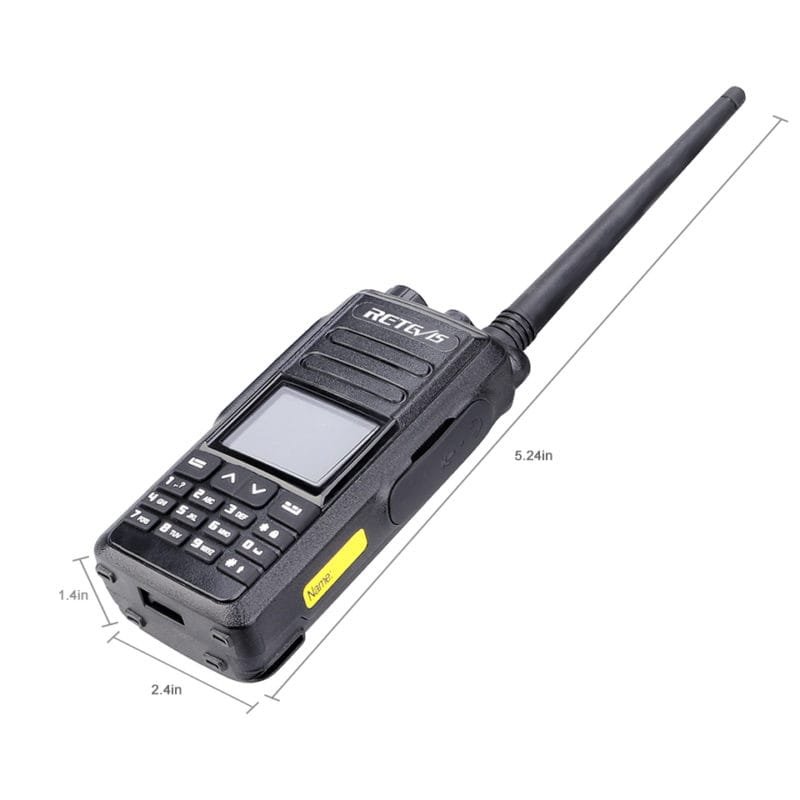 More information about the reviewing, please watch this youtube video:
If any question, please feel free to contact us or email us: partner@Retevis.com
If you need more, please email us: partner@Retevis.com