Retevis RT51 POC radio, not only realize USA Nationwide communication, it also has POC dispatch system, a complete desktop Dispatch Platform allows you to have complete control of your teams radio fleet.
How to use RT51 dispatching system?
1.Please download RT51 software and POC intelligent dispatch system from Retevis official website freely https://www.retevis.com/resources-center

2.Please download dispatching system using your Radio account ID and password.
In first time loading, click Set up, set IP to be USA IP as below.
3.We will see RT51 Dispatching system interface as below: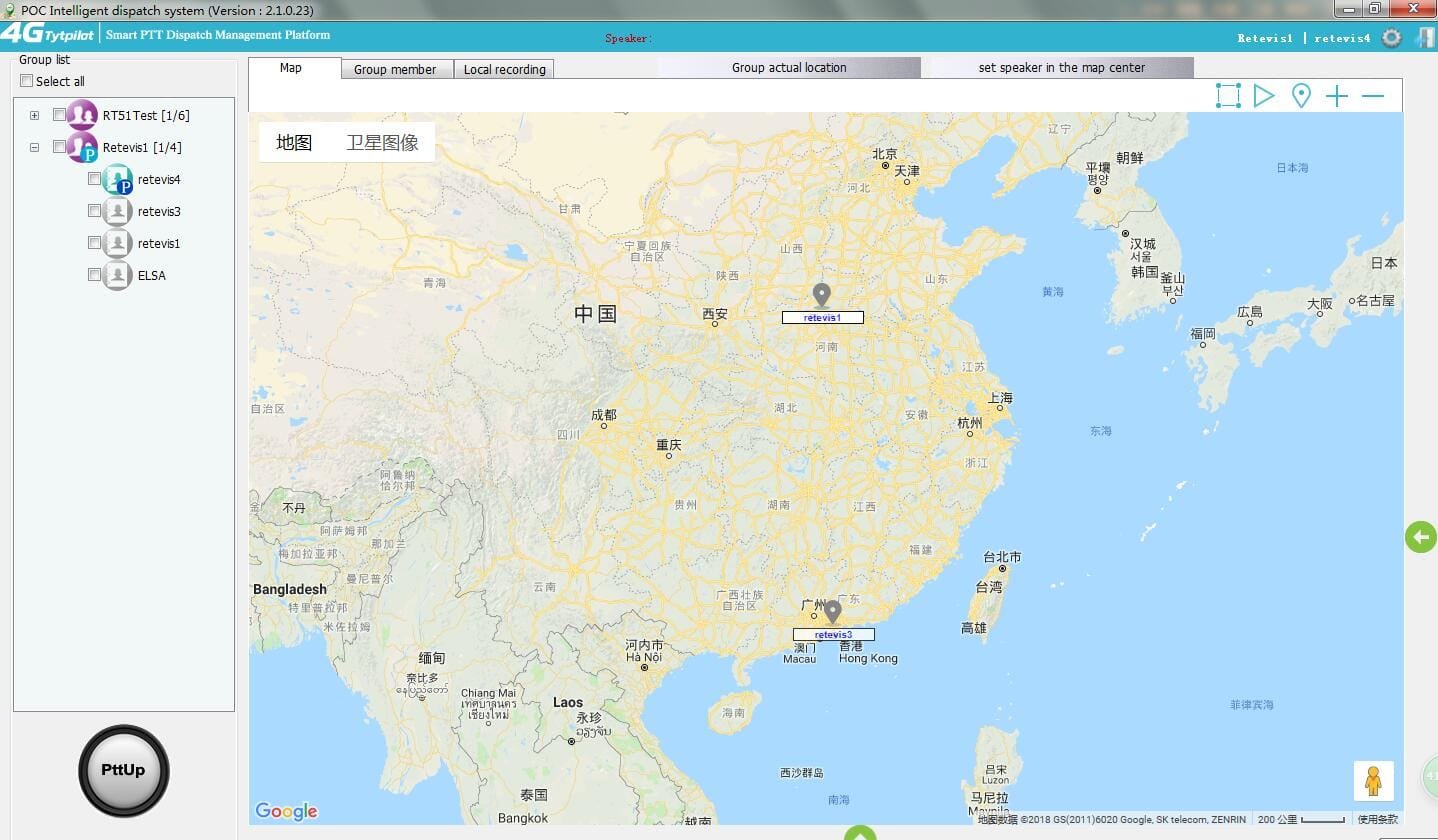 What we can do in this dispatching system?
1/ one to one, or one to all call
Click members in one group, press Pttup to talk with members in all this group
Or click one member, ress PTT to talk with him/her
2/ Local Recording
Click "Enable the dispatch system local voice recording" in settings.

This way, when press to talk, your coversation will be recorded

3.Right click the member name and Check member's GPS location and GPS track

For companies like taxi and logistics, this POC dispatching system is very convenient to track member postion and track for a in time communication and management.
Any other questions for RT51 POC dispatch system, please feel free to contact, you can also contact kam@retevis.com for a discount price. Thanks for support!