Retevis RT40 lone worker functions
Working alone is a person used the alarm mode when the people ACTS alone. That can set up a time  must to press the PTT to report the situation. If not press the PTT to communicate when reach the setted time, then it is deemed to have an accident and will automatically call the police.
Lone worker functions are often available on the DMR radio,Rt40 as one low-end radio which still have this individual, that is very pretty.
1.Response time setting
The response time range: 1-255min, Longest time: 4hours and 25 min. It is a whole working period, that is very good. You also can set the countdown to the response time and emit a sound alert when the time will out of response time.
2.Setting up the alarm system
RT40 will sends out the alarm automatically when exceed response time.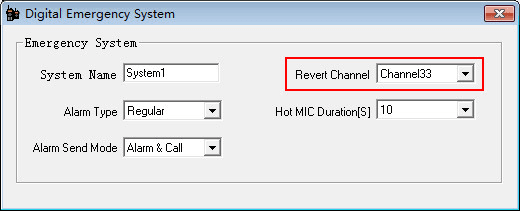 Setting up the channel to receive the alarm signal, it is not necessarily the current channel, also can be set as the channel of the mobile group or the central control station. In case of accident, timely aid. When an alert is sent, not only can be sent a warning message, but also a response time out of the speaker.
3.Channel should be opened lone worker functions:
Editing the channel which should be opened the individual work function. Tick the "Lone Worker"option. Select the alarm system in the alarm system setting.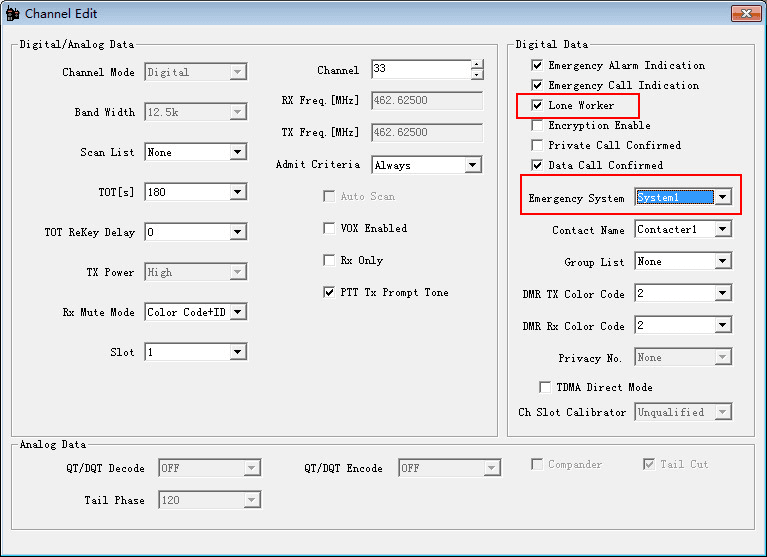 The test results:
In the test, the test radio made a "Tick"prompt when it was faster than the response time. An alarm is issued beyond response time, and the target channel begins to receive the long alert sound of the "accident"intercom. Both parties have the PTT alarm closed.