Walkie talkie is very suitable and essiential for short distance frequently communication. Such as family use walkie talkie, patients can talk with kids when they are playing outside in garden, or in neighborhood's house, making sure the security for the kids. For an outdoor adventure activity, family use toy walkie talkie can guarantee a in time and safe communication, when cellphone signal is not always available.
The Family Radio Service (FRS) is an improved walkie-talkie radio system authorized in the United States since 1996. This personal radio service uses channelized frequencies around 462 and 467 MHz in the ultra high frequency (UHF) band.
What we care most when selecting a family use toy walkie talkie?
1.Mostly, we like mini size and thinner body. Too big size make it heavy for daily carry. Especially when family are taking a trip outdoor.
2.Easy operation: Our main purpose to own a walkie talkie is not researching it. We prefer a out of box using.
3.Basic function adjustable: it's better to have a small display, we can adjust some functions in case need. Such as VOX.
4.Rechargeable
Well, with above requirements, we will recommend a Best mini size family use walkie talkie to you. Retevis RT38.
What Retevis RT38 looks like?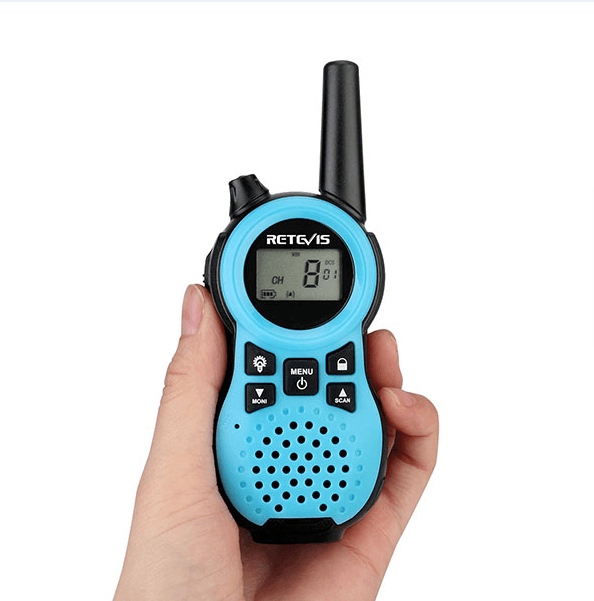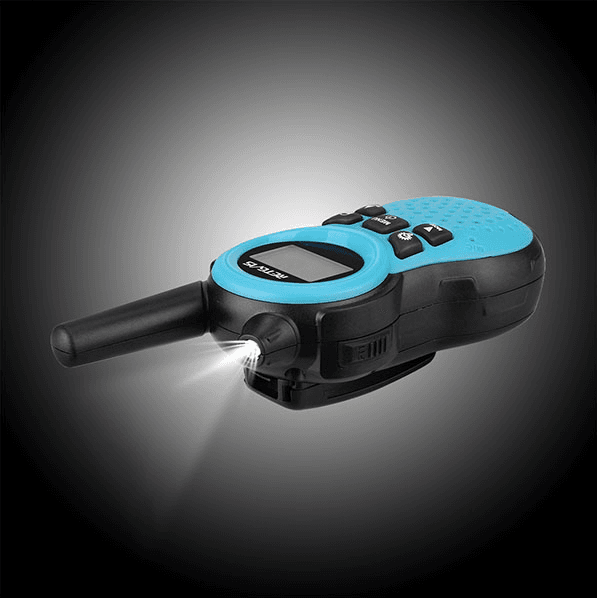 What basic functions do family use toy walkie talkie RT38 has?
Flash light: flight can use even with radio turn off.
Monitor: you can press to hear some weak signals
Scan: scan to hear who are on same communication channel.
VOX: transmit your voice without pressing PTT, hands-free
Roger beep: a tone that enable your partner know you have finished transmitting
TOT: longest time for one time transmitting ( PTT pressing)
DCM: monitor 2 channels at the same time
Rechargeable: you can use a Android micro USB cable to charge radio conveniently
Anything els you want to learn about RT38, or any interesting in RT38, please feel free to email to kam@retevis.com. Thanks!