New Arrivel! Retevis toys Multiple Color RT37/RT637 License free kids walkie talkie
This month we launched our new children's toy walkie-talkie,  RT37/RT637 kids walkie talkie.
It is a real walkie talkie for kids or family, not just toys.
RT37/RT637 is very easy to use, you just need to Set the same Channel and Sub-code, then press PTT key, you can talk to others.
It has Simple push-to-talk operation and you can hang on the belt.
It supports 4xAAA Battery or you can buy NiMH Rechargeable Battery in your location.
Due to many countries have pure battery import control, and we consider about the safety, almost all of our kid's walkie talkie hasn't included the battery, but all battery is commonly used, you can buy them in everywhere.
RT37/RT637 have Friendly Design, Compact body, fits comfortably in children's hands, channel lock function, intended for kids aged 3 and up.
Multi-function: 22 Main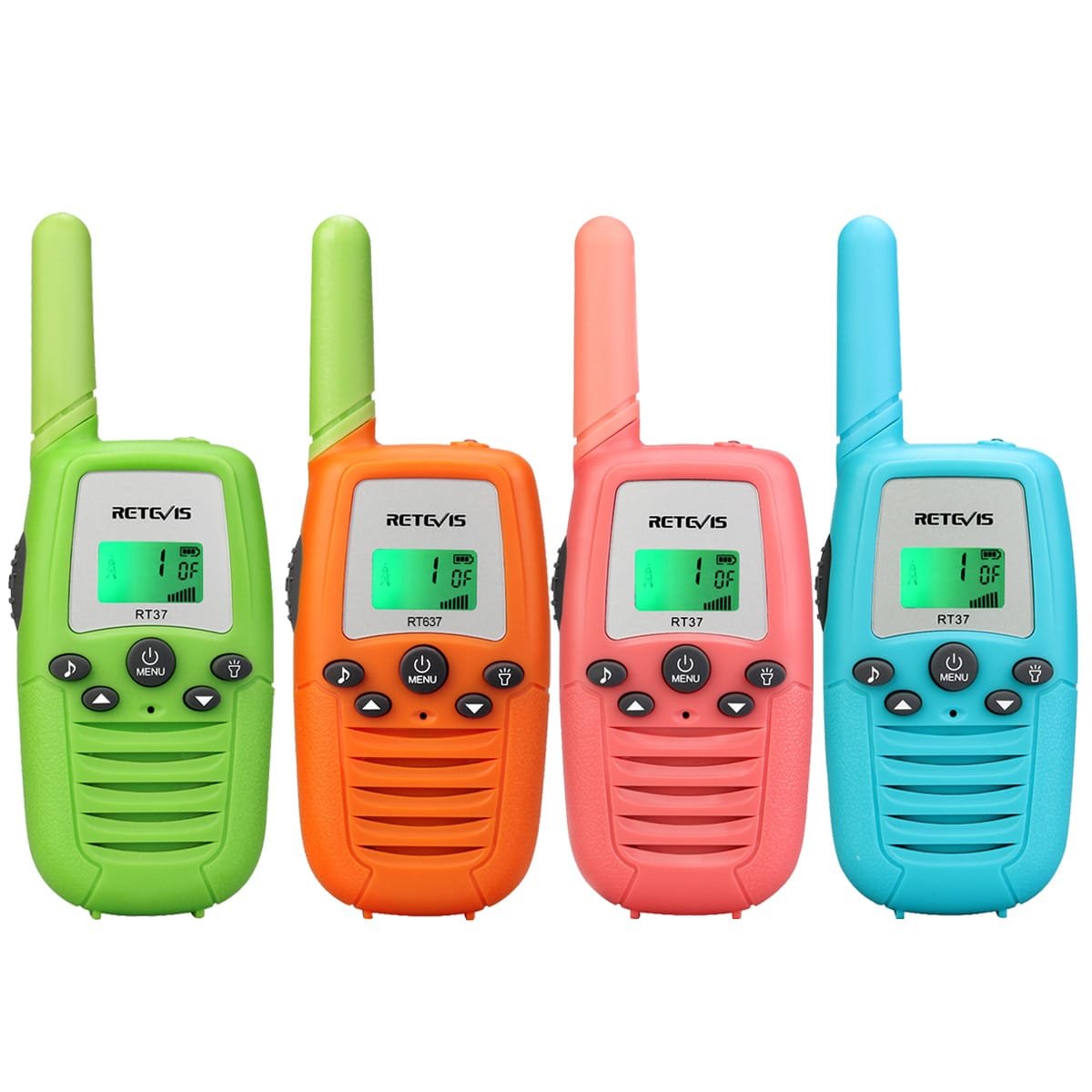 Channels for RT37 FRS walkie talkie, 16 channels for RT637 PMR446 Radio, ensuring 3km wireless communication.
You are free to use 99 low-frequency tones(CTCSS:38+DCS:61)signals will not be disturbed with anti-interference performance.
It is the best Gift for Children, Great for both indoor and outdoor activities, such as outdoor adventures game, camping, hiking.
Main Functions:
TOT
Keypad
Call tone
VOX
Scanning Channels
The Frequency of Range:
FRS:462.5625-467.7125MHz
PMR:446.00625-446.19375MHz Others
Standard Accessories:
2*RT37 two-way radio
1*User Manual
More About RT37/RT637, you can check on
https://www.retevis.com/retevis-multiple-color-rt37-rt637-license-free-radio
If you want to resell it, pls contact us on:
https://www.retevistoys.com/RT37
Send Inquiry, You will get the best price!  Email: Info@retevis.com
Facebook Page: https://www.facebook.com/retevistoys/