A good news to Retevis Fans!!! Retevis R&D team have developed a new analog radio, which is very nice look! It is RETEVIS RT25! Cheers! Let's welcome Retevis RT25 as a new Retevis Family member!!!
What Retevis RT25 looks like? It's smart, cute, simple, elegent! Look at it as blow: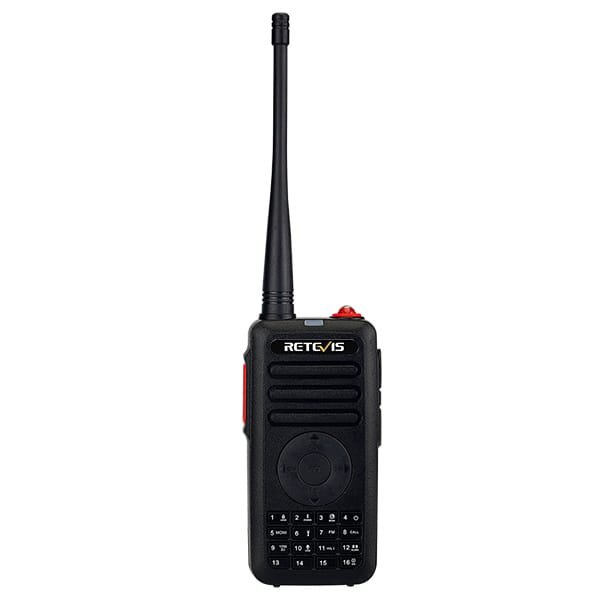 When you open RT25 package, you will see stuffs as below:
1 x RT25 two way radio
1 x Battery
1 x Antenna
1 x Adapter
1 x Charger
1 x Belt clip
You must wanna know what's the advantage for this new analog radios? While, Retevis RT25 do have many advantages, let's study together below:
1.Support keyboard shortcuts and main channel set.
2.Support quick charger and battery indicator.
3.Channel selection (keyboard)
4.Settings of the main channel
5.Dual PTT
6.Battery indicator
7.Scan function
8.Monitor function
9.FM radio
10.Alarm function
11.Scrambling/Companding
12.Stun and kill
Get the main advantages for RT25, let's have a look for what's on RT25 keyboard?
Wow!Looks so cool!  For specific funtions for RT25, I will introduce in following step by step, we will together learn more about it.