There are a lof of radios in the market have FM function. When we are free and there is no calling, we may open FM to listen. In case we miss any calling, most of the radios' default settings is Automatic receiving the calling from other radios when we listen FM radio. Some people think it is very good, we will don't miss any calling. Some other people think it is a little better. Because during this time i don't want to be disturb. Retevis RT23 will give you more choices. Wether the calling form other radios was received when you listen FM, It's up to you.More FM radio setting start from Retevis RT23
Lots of radio have no the setting menu, they have default settings. You cann't make change.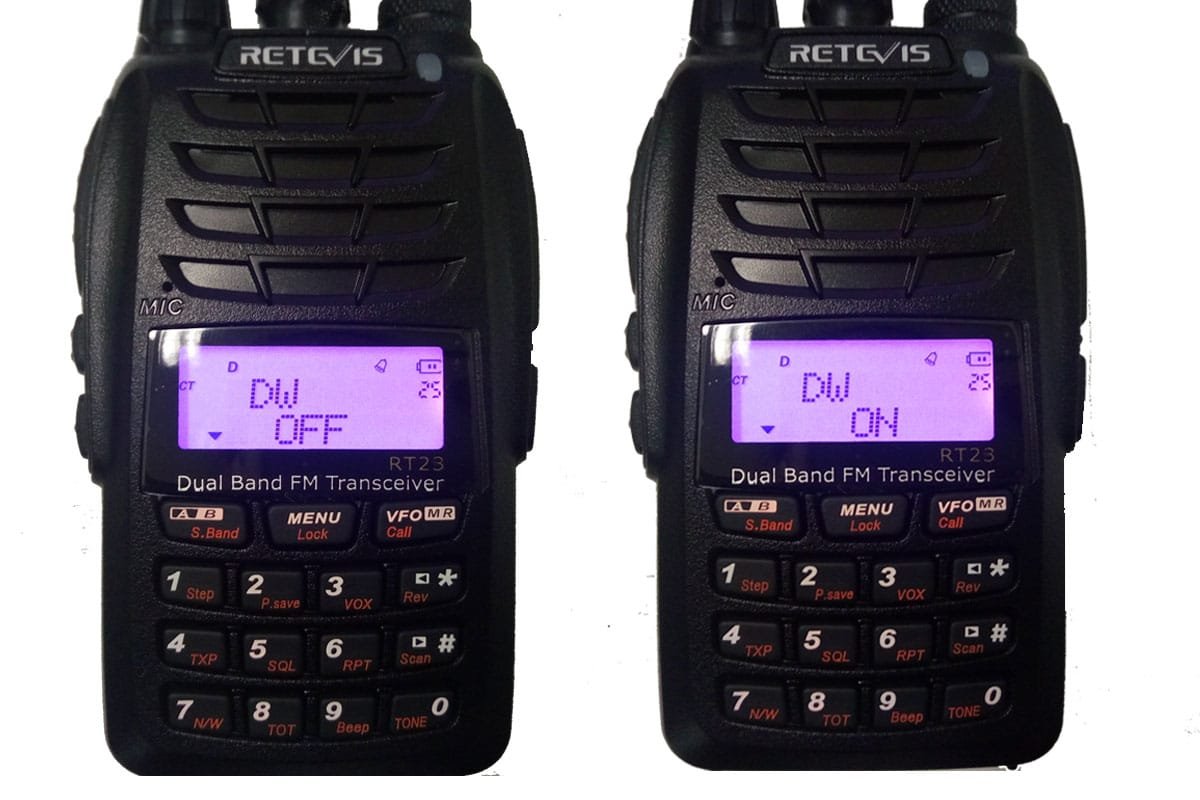 Now we look RT23, picture above. Enter into menu 25. "ON" indicates that listening to FM radio while receiving signals, "OFF" indicates that listening to FM while stop receiving signals. Most times we may choose "ON", because we don't want to miss any voice signals from the other side of the radio. What we do is just give you more choices.
Learn more clearly through the vedio below.
More detailed function introduction, please follow our blog or Facebook.
RT23 is a good radio. You deserve it. It will give you a special experience. If you want one, just enter our Amazon store(US). Amazon store (CA).