Retevis RM40 in bad weather
Entering September, there will be some bad weather in some areas. Bad weather is disastrous weather with short-term heavy precipitation, thunderstorms, tornadoes, hail, and squall lines. In a short period of time, there will be sudden increases in wind power, enhanced precipitation, and obvious changes in temperature. It has the characteristics of high speed in the vertical direction, strong suddenness and great destructive power. The impact of bad weather will also seriously threaten the safety of ship navigation, berthing and cargo operations.
Retevis RM40  is Handheld 2 way VHF Marine Radio, IPX7 Waterproof, Built-in GPS , with  MOB Function, Floats and Flashes Alarm, Vibration Draining Function and so on. Let's see Retevis RM40 used  in bad weather.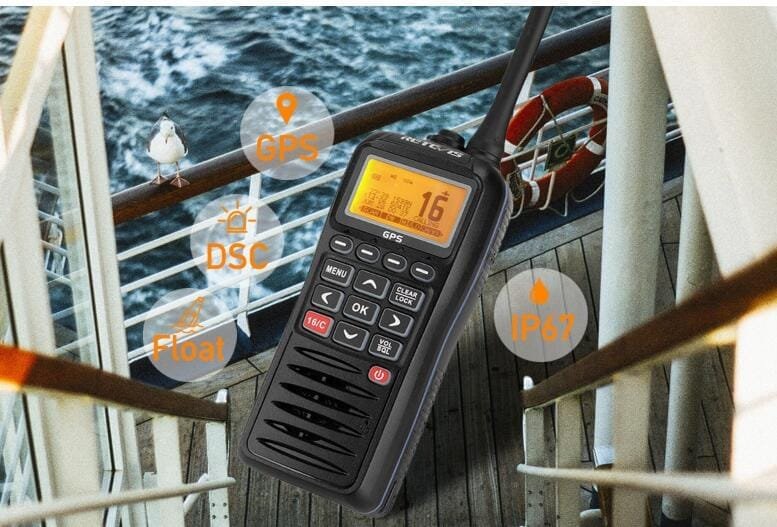 1. With NOAA weather warning broadcast function
Obtaining information before the arrival of bad weather greatly improves the safety of ship travel and cargo operations. The local meteorological department will predict weather changes and broadcast to the surrounding maritime interphones through the NOAA dedicated channel.
2. NOAA function
The RM40 can receive the information quickly and efficiently. When we turn onthe weather alarm function, the RM40 will emit an alarm sound when it receives NOAA-related information, and the "WX" symbol on the screen will flash at the same time. When the crew sees or hears the corresponding alarm, they can take protective measures in time, or park and dock, or stop cargo handling.
3. Weather channel scanning function
If you don't know which local weather channel is used, you can use the scan function to find it. When the corresponding weather channel is scanned, the RM40 will send out an alarm sound, which is very convenient for many crew members.
Of course RM40 has many functions, if you are interested, you can always contact laura@retevis.com
More to read:THE DSC FUNCTION OF RETEVIS RM40 VHF MARINE RADIO