Retevis RB646 waterproof radio for Kayaking and Paragliding
Waterproof walkie-talkies are an essential tool for kayaking and paragliding. These radios help you to communicate with your peers in case of any emergencies or changes in plans.
One of our dealers, Roman has given feedback that his clients love the combination of Retevis RB646+EA110M IP66 Waterproof Air Tube Covert Earpiece: "My Clients need Radios that are waterproof and compact."
Let's take a look at some of the features of the Retevis RB646 that appeal to our customers.
1/What does RB646 look like?
The Dimension of RB646 is 92*55*32mm(without antenna), easy to carry and hold.
2/What are the functions of RB646?
1.License-free radio
RB646 is licen-free radio with bluetooth headset, it has 2 versions,RB46 (FRS)  and RB646 (PMR446MHz) ,both are 16CH,  ready to use out of the box without a license.
2.IP67 waterproof and dust proof
It can provide stable and reliable audio in bad weather; such as snow, rain and dust; help work crews connect, coordinate and collaborate to get the job done well.
3.Rechargeable
RB646 built-in 1150mAh lithium battery; good battery life; able to last a whole normal shift
4.Emergency alarm
local and remote alarm; easy contact in case of emergency to ensure safety among team members; just long press side key that have been set
5.VOX 
You can easily achieve transmission without pressing PTT; leaving the users' hands free to work while communicating especially when busy
3/What's in the RB646 package
RB646 Two Way Radio x1
Li-ionbattery Pack x1
Charger x1
USB Cable x1
Belt clip x1
User manual x1
Hand Strap x1
4/What are the RB646 compatible accessories?
1.Earipiece:
IP66  waterproof Air Tube Covert Earpiece:
C9086A: https://www.retevis.com/ea110m-ip66-waterproof-air-tube-covert-earpiece-with-gp328plus-connector
2.Speaker:
IP55 3.5mm jack speaker mic earphone:
J9131K:https://www.retevis.com/hd1-ip55-3-5mm-jack-speaker-mic-earphone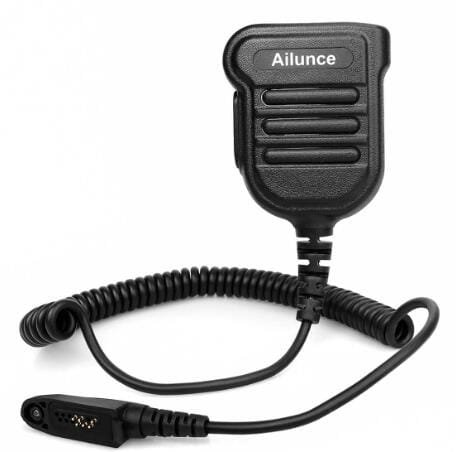 3.Programming cable:
Same as HD1/RT29:
J9131P:https://www.retevis.com/hd1-dmr-radio-usb-programming-cable
Retevis welcome new resellers and OEM brand partners, to realize win-win cooperation, if you are interested in, please feel free to email to laura@retevis.com.
More to read: How to programme RB46 radio