The Retevis RB639P is a simple operation Bluetooth PMR radio that offers many features in a slim and compact design.
The device comes equipped with a built-in Bluetooth module, which allows users to connect their headsets to the radio for hands-free communication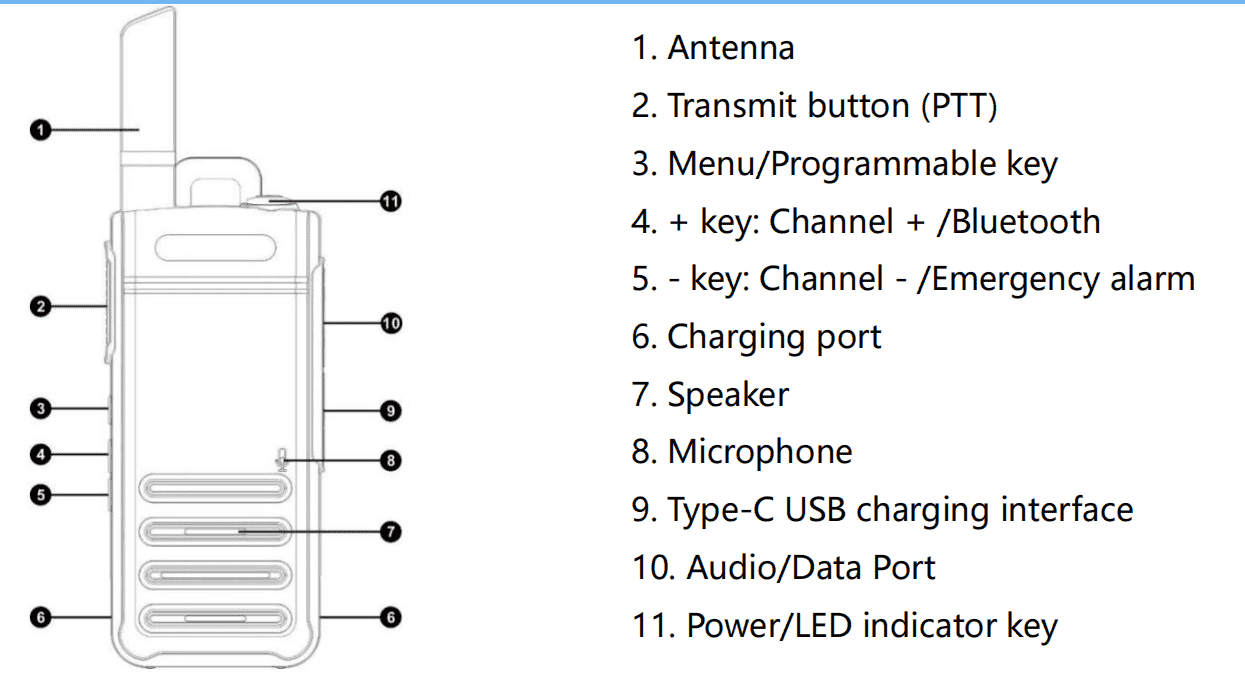 Package includes
2 x RB639P Two Way Radios
2 x Bluetooth Headsets
1 x Type-C Charging Cables
2 x Batteries
2 x Belt Clips
1 X Adapter
1 x User Manual
Other accessories for option
1. programming cable
C9018A: https://www.retevis.com/2-pin-programming-cable-for-retevis-eu
2.EEK009 Covert Acoustic Tube Earpiece (compatible with Kenwood 2-pin earpiece)
https://www.retevis.com/eek009-covert-acoustic-tube-earpiece-headset-eu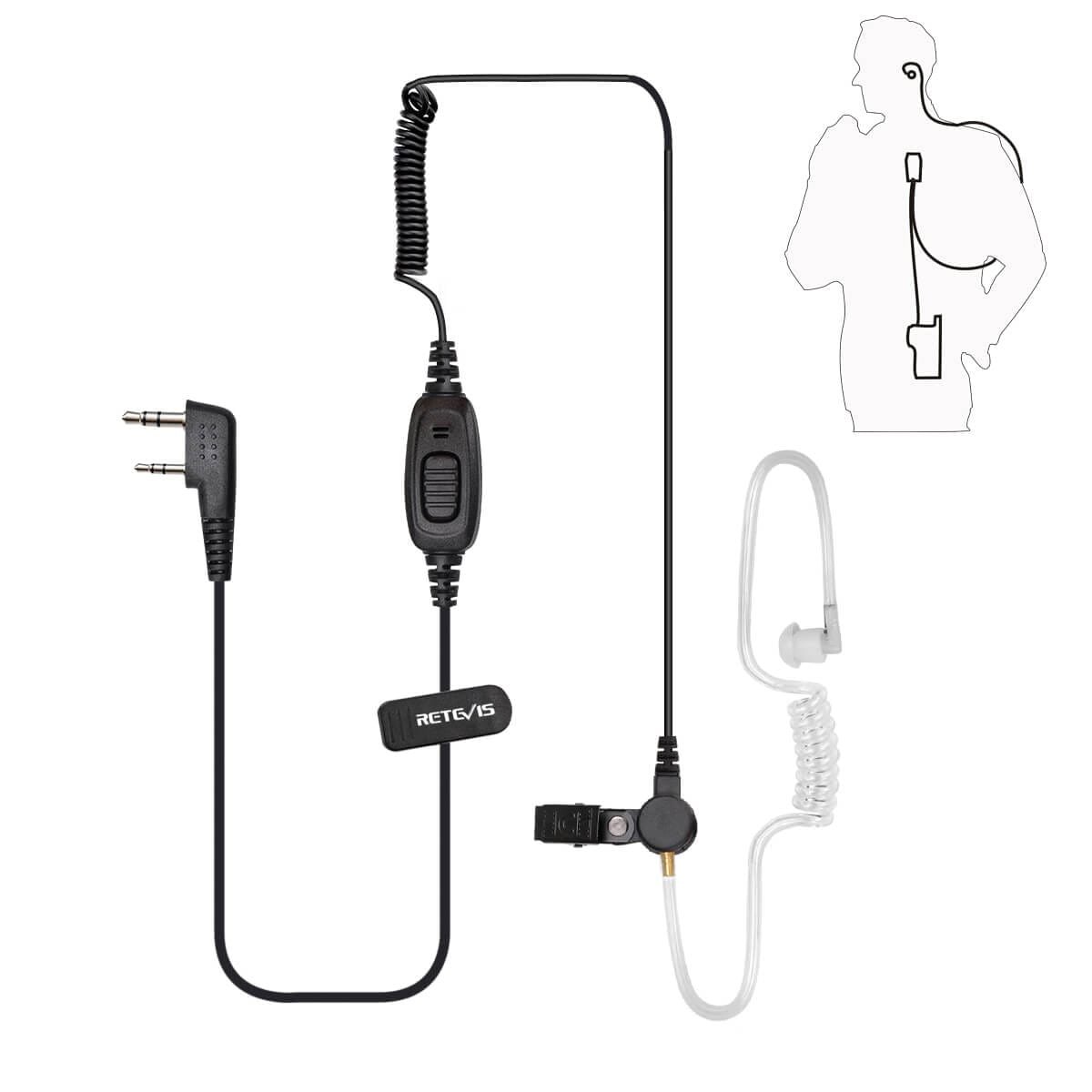 3. Two PIN Handheld PTT Speaker Mic(compatible with Kenwood 2 pin speaker mic)
https://www.retevis.com/2pin-handheld-ptt-speaker-mic-radio-eu
Main features
1. Additionally, the RB639P is only 18mm ultra-thin, making it easy to carry around and operate, whether it's for personal or professional use
2. The device also offers superb audio quality, which ensures that communication is clear and easy to understand.
One of the most significant advantages of the RB639P is its VOX hands-free function, which allows users to communicate without having to press any buttons.
This feature is particularly useful in situations where hands-free communication is essential, such as in security or event management.
The RB639P is also out-of-box and easy to use, which makes it an excellent option for those who need a reliable communication device that is easy to set up and operate.
3. In conclusion, the Retevis RB639P is a top-of-the-line PMR radio that offers many features in a slim and compact design.
With its built-in Bluetooth module, superb audio quality, and VOX hands-free function, the RB639P is perfect for both personal and professional use.
It's out-of-box and easy-to-use design makes it an excellent option for those who need a reliable communication device that can be set up and operated quickly and easily.
——————
Retevis welcome new resellers and OEM brand partners, to realize win-win cooperation, if you are interested in, please feel free to email to lewis@retevis.com