Retevis RB17/RB617 license-free radio, this is the new model in 2020. With 2 versions: FRS or PMR446.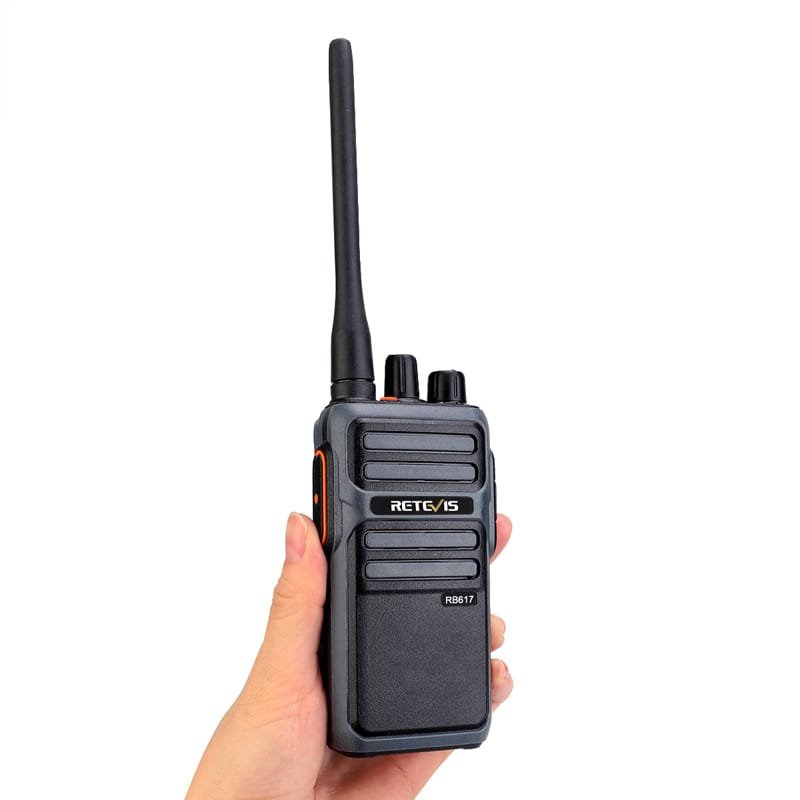 This license-free radio's color is different from other classic license-free radio, it has two colors: black and grey.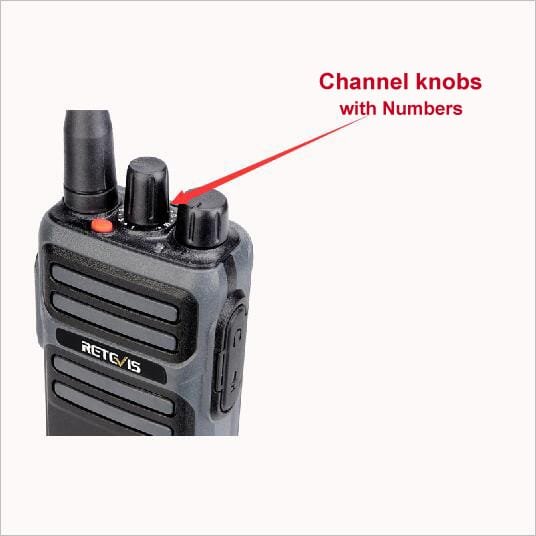 The channel knob with the numbers, help you to make sure which channel your radio is in.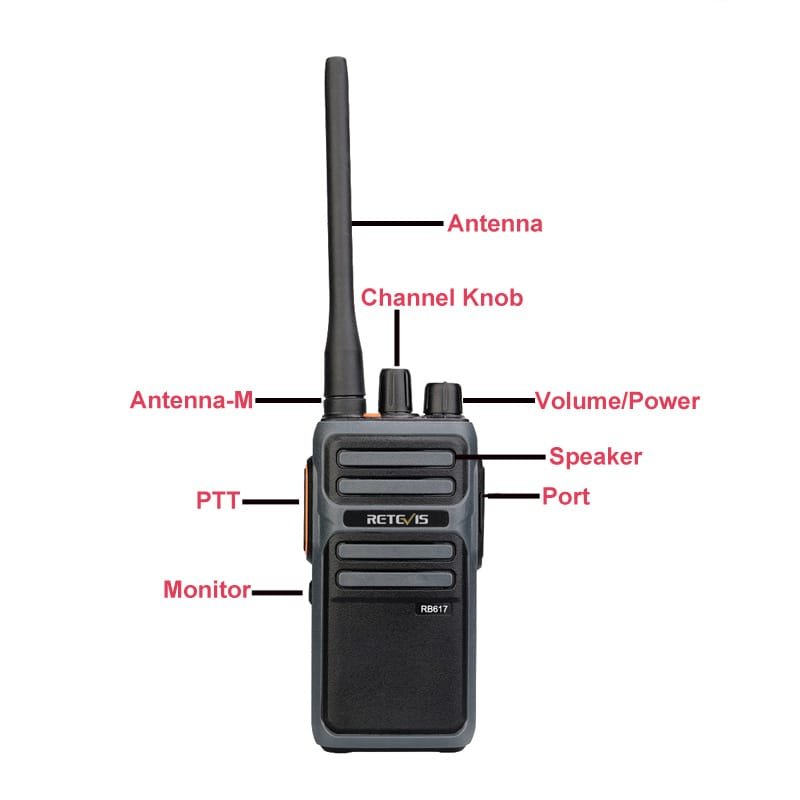 The features of RB17/RB617 License-free Radio:
1, License free FRS band/PMR446 band.
2, Monitor Function: With the side key button, when press it, it starts monitor.
3,  TOT function: Limited the Tx time, this will prevent the radio from damage by long time transmitting.
4, Scan Function: When the radio is in 16 channels, it will active the scan function. Please make sure you added the scan in the software. Like the below picture: make sure the scan add is Yes.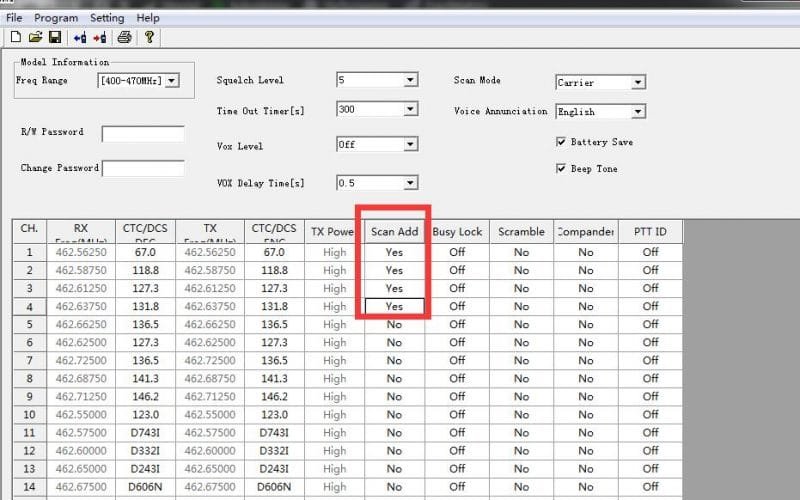 5, VOX function: This function only can be actived by the software, so you need the programming cable.
6, Local Alarm Function: This radio has the top button, when press it, it will alarm.
7, Long standby battery: The battery capacity 4400mAh, offer more and longer power for your business.
8, Type-C charging way:  It comes with the 2in1 USB charging cable, can charge of your two RB17/RB617 at the same time.
You can visit our video to get  more about this license-free RB17/RB617 radio:
Any question about Retevis RB17/RB617 license-free radio, please leave messages or contact us by email: partner@Retevis.com.
For more license-free radios about Retevis, please visit our blog:  www.twowayradiocommunity.com