When going outside for entertainment, or for business use, a frequently using communication tool, walkie talkie helps lot. Because it saved telephone rate, and can still be workable when there's no cellphone signal. Personally, I like mini walkie talkie with display, because they are not too heavy when wear, smart and easy carry.
How about you? Do you like A mini walkie talkie with display? We say with display, it's because you can easily programme some functions, such as VOX to make hands free, CTCSS/DCS, etc. No need go to PC to make some basic programming, it's more convenient.
Recommend Retevis RB15, A mini walkie talkie with display, that is so elegant appearance, and so nice functions.
RB15 two way radio has a mini and lightweight body made with durable materials ;each walkie-talkie comes with a lanyard;it can be easily hung on your wrist
LCD screen can display various working states;easy to operate;vibration function and eye-catching indicator light;you will not miss any information
Built-in 1000 mAh rechargeable battery;can provide 10-12 hours of use;standard micro USB charging port;you can charge the radio directly as you need
Remote or local emergency Alarm;keep your family members safe
Removable back clip; easy to assemble without a screwdriver; easy and quick to use
What's the advantage of mini walkie talkie with display-RB15?
1.Compact design
The RB15 has a compact and lightweight design; the body weighs only 0.44 pounds; it can be easily put into your pocket without getting stuck; each walkie-talkie comes with a lanyard that can be hung on your wrist to prevent it from falling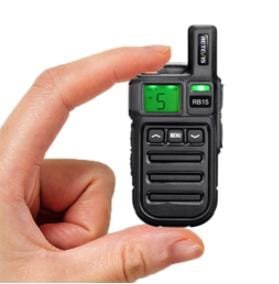 2.Easy to operate
LCD can clearly display channel; volume; battery and other information; even children can easily operate
3.Standard USB interface to charge easily
don't worry about losing the dedicated charging cable; you can use the car charger to charge it when traveling
4.Emergency Alarm
The side key can be set as a one-key local or remote alarm; it is convenient to ask teammates or family members for help in time
What scenario will RB15 use for?
Any commercial or family use or outdoor use, as well as business use,  you can choose RB15.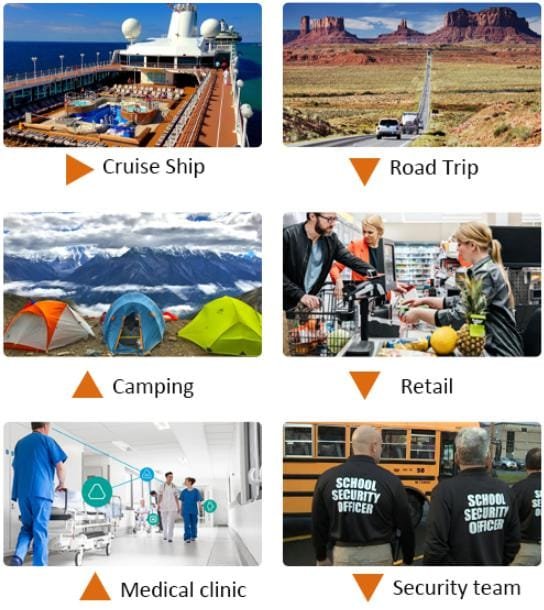 Any other questions about RB15, pls feel free to email to partner@retevis.com.