Retevis Radio for off roading
Being able to communicate reliably off-road is a big deal. GMRS (General Mobile Radio Service) has become the go-to voice communication service for many off-roaders.
GMRS is a licensed radio service that primarily uses frequenc  y channels between 462 MHz and 467 MHz. The use of these channels is to cover short distances and two-way communication with the help of hand-held radios (also known as repeater systems and mobile radios). Do you know the Retevis radio for off roading?
The following are several hot-selling GMRS walkie-talkies and new arrival:
RA85 is a long-distance GMRS hand-held radio. It has a battery capacity of 1800 mAh, which can stand by for about 14 hours. RA85 has various charging methods. It not only supports USB charging, but also can be charged with a charging base.

Main Features:
TOT (Time out timer)
VOX: No need to press the PTT button to talk, make your hands free.
Low battery voice indicator.
FM radio receiver.
SOS alarm function
NOAA weather channels
FM boardcast radio function
Automatic power saving function
Flashlight functions
Retevis RB75 with the powerful battery, 4500mah. Easy to support your whole day working.

Features:
22 GMRS Channels + 8 Repeater Channels
Can Work with Repeater to Extend Range
4500mAh Large Battery Capacity
IP67 Waterproof Rating
Voice Chip DSP for Clearer Sound
Retevis RB17P is the handheld GMRS Radio, with the power 5W. It has 30 channels, 22 channels for communicating with other GMRS radios, and lasts 8 channels are GMRS repeater channels

Features:
Channel Switch
Power Switch
Push to Talk Button
Monitor/Compandor
Squelch Level
Time Out Timer
Voice Annunciation
Power Saving Function
Battery Voltage Alert
Busy Channel Lockout
High or Low Power Switch
VOX Hand-Free Operation
Remote & Local Alarm Function
New arrival:
RA87: RA87 40W Powerful Long Range GMRS Mobile Radio
RA86: GMRS Mobile Two Way Radio with Integrated Control Microphone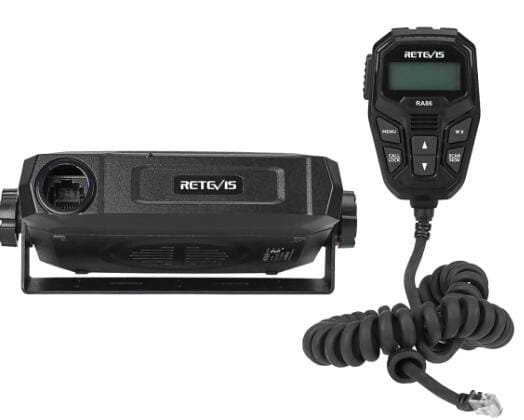 NR30:  Noise Cancelling Group Call Waterproof GMRS Radio
Retevis welcome new resellers and  OEM brand partners, to realize win win cooperation, if you are interested in, please feel free to email to laura@retevis.com, thanks.
More to read:NEW GMRS MOBILE RADIO RB86 IS USED IN OFF-ROADING