Retevis RA25–20Watt GMRS Mobile Radio, is the Best GMRS Mobile Radio Retevis RA25. High power 20W GMRS walkie talkie mobile Radio. It is compatible with all brands of FRS and GMRS radio, also has the GMRS repeaters.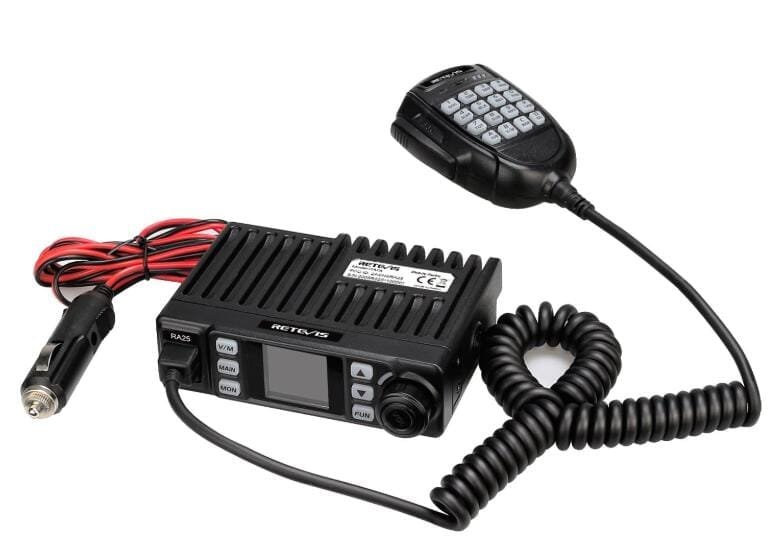 From the package, you will get
1 x RA25 GMRS Mobile radio
1 x Microphone
1 x microphone Hanger
2 x Adjusting screws
4 x Pads
4 x Screws
1 x Fuse
1 x Mobile Bracket
2 x non-slip mat
1 x User manual
Let's check the Buttons of Retevis RA25 GMRS mobile Radio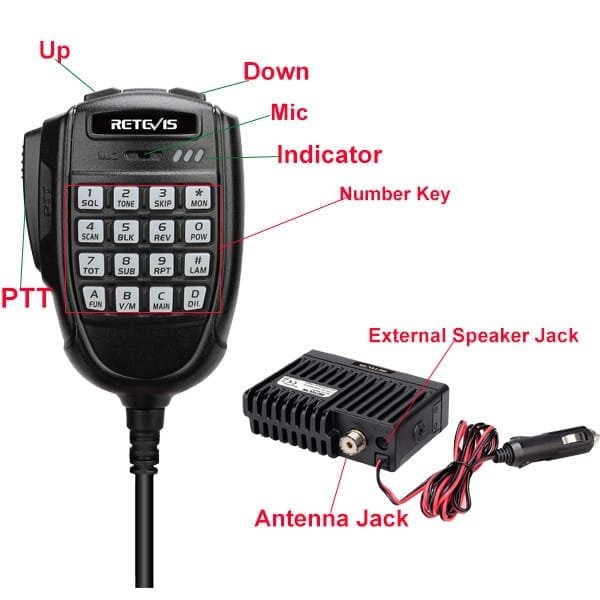 Retevis RA25 has the 1.44 inch display as the above picture.  Withe 6 main buttons in front of this mobile radio, power on/off button at the right, and programming port at the left. Comes with the speaker mic, has the number keys from 0~9 and A B C D # * keys. Easy to switch channel and others.
Retevis RA25 20Watt GMRS Mobile Radio Features:
1, Frequency Band: GMRS: TX: 462.5500-467.7250MHz  RX:462.5500-462.7250MHz
2, High power 20W, help your radio get long range communication. and will be an ideal radio for users that need the maximum range from a base/home/or mobile environment.
3, Compatible with all CTCSS (PL Tone) and DCS (DPL Tones) privacy tones. You can easliy select the tone needed to transmit and filter to hear only the conversations you want to hear!
4, Great pairings with the Retevis RT76P. The GMRS RA25 and Retevis RT76P share the same channel list and features for straightforward use and compatibility.
Any questions about Retevis RA25, 20Watt GMRS Mobile Radio, please leave message or contact us by email: partner@retevis.com