Retevis RT51, the Poc radio, using mobile data SIM card to make the private call or group call in whole country. No distance Limited. Unlike conventional walkie-talkies which transmit directly to each other and so only work over a few miles maximum, these walkie-talkies use the mobile phone network and can work over unlimited distances – provided they are used in areas with mobile phone coverage.
Is RT51 a conventional walkie talkie?
The answer is no, it is neither a dmr radio nor a analog radio. It is a Network Radio, Only inserting a Sim card can be used.
Which card can be used on this radio?
This version just support the US AT&T and T-Mobile service. For the SIM card, it is mobile data SIM card with the LTE& WCDMA 4G network system.
What's the main functions?
2G 3G 4G Switch Automatically
All Call/Group Call/Private Call
No distance Limited to communicate
GPS function
How to set this radio?
There will be 3 systems to control this radio:
Programming software system
Press the sidekey1 then turn on the radio,Login in the account and password, you can program your radio.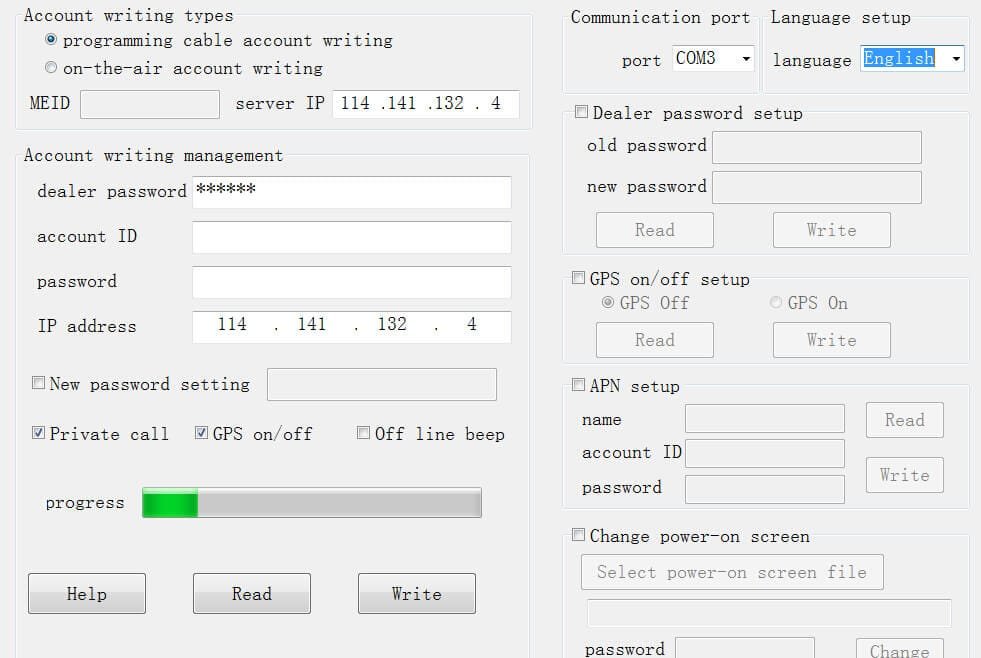 Smart Ptt Mnagement Platform
Add the devices, set the group information like group name, group member.

POC intelligent dispatch system
From the program sofiware, we get the IP address then log in this system. You can track the device, private call or group call here!