Retevis Central Business Association build by  Retevis, 10 companies make up the Central Business Association , in the future ,there will be stronger and stronger in this association. Retevis party BEGINS,
Participants: Weidong Shen, Hongwei Song, Shuguang Nie, Mingxian Song, Yuan Cui,Xuehong Li, Gaofeng Sun ( behalf of Jianyuan Li ),Yuanyuan Wang, Yan Tao.
10 members from Central Business Association went to Jiyuan Xiaolangdi Reservoir, the first plenary session held this year in five-star hotels , Zhongzhou International Hotel on January 2, 2016.
After the noon meal at the hotel, together tour the Xiaolangdi Reservoir, enjoy the magnificent reservoir on the boat and felt refreshing, open-minded.
At the second night, President arranged a sumptuous New Year's dinner, Reward brothers and sisters for a year of hard who quality wine, discuss the situation, talk about vision, talking about family, kinship, hearty.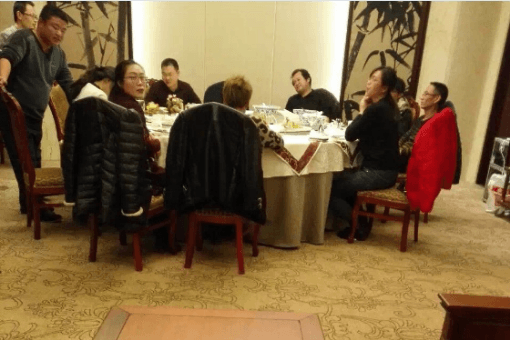 End of the dinner, everyone has much words to say, gathered in the meeting room for 2015 review work, Mr. Shen summarized for work :
School-enterprise cooperation : The work continued to progress, and from other organizations is that we do not Useless project , always steadfast, advancing step by step in a planned, it offers practical training opportunities for university graduates, the club accumulated credibility;
Cross-border O2O : In 2015, more enterprises have a good business under the Mr.Song , took part in the exhibition in each country, visiting local customers, plans to build a plant, etc., are all good progress, the next choice for our O2O market positioning reference provides practical experience ;
Web design of Club: It is still progressing,considering O2O ,we need to complete as soon as possible,Mr,shen advice Retevis company take over the project,saving the time with third party,enhance work efficiency.
In the next morning, the club started 2016 annual meeting, at which we exchange impact on the following issues, which are discussed below:
1. Continue to promote university – enterprise cooperation.
2. Continue to strengthen cooperation among the members of the club, sharing more resources
3.Club membership in accordance with the rules and increase new members;
4.Election : Eight companies participating secret ballot election, more than half of the valid, effective final results are as follows:
President: Weidong Shen
Vice president: Hongwei Song , Shuguang Nie
Secretary-General : Yan Tao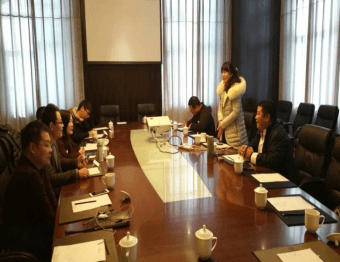 5.Membership fee : Each member contributions 1000 RMB 2016 ;
2016 Annual Meeting of employees, after a vote, decided to hold, about specific programs, will discuss after 2 or 3 days.
Cross-border O2O, targeted market, target customers; in the target
market to carry out the following plan:
Offline: participation in foreign exhibitions, local customers to visit, study the market, the establishment of focal points
Online: Construction Site (the client's local language) + Search, social and other customers localized promotion, to build their own online traffic solutions; third-party platform with alibaba
To open up the target market, the sharing of information by members of the club, to focus on other continents markets.
BROTHERS IN ARMS creats benefit , say goodbye to 2015, creat a best 2016 ! come on !
Recorder: Yan Tao
Time : January 3, 2016