Retevis outdoor radio RT49P is the new model radio. Communication in the outdoors is essential, it will help your group keep connected. If you are looking for radios to help you keep in contact with your hiking or mountaineering group. You can read this blog to know the features of Retevis RT49P.
Retevis RT49P has many useful features, it is the great radio for outdoor,  will help you when you're out hiking, hunting, and etc.
Retevis Outdoor Radio RT49P Features
1, Retevis RT49p with the bright color
This outdoor radios has the green color, very bright. Not like the traditional black radio, bright color will help you to easy find it.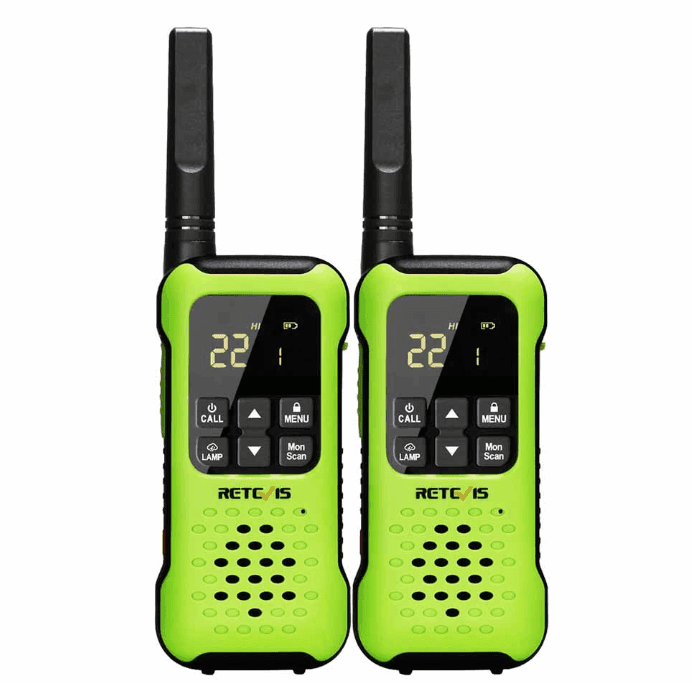 2, It has 22 Channels( FRS) OR 16 Channels(PMR446), and each channel has 121 tones.
License-free band radio will make it easy to use, also no need license fee to pay. And it has enough channels for you use.
3, IP67 waterproof
Retevis RT49P outdoor radio with the IP67 waterproof level, no worry about the water and rainy.
4, Dual watch at the same time
It will help you to keep in touch with 2 channels at the same time.
5, Float
For lots outdoor radios, it is just the waterproof, and can't float on the river, but Retevis RT49P has this function, it will float when it was suddenly fell into the water. Easy to find and take it out of the water.

6, Range
We have tested this radio in urban, the range can reach to 3km. This is our actual range, unlike the others marked with 35 miles or more. Everyone know, the distance is affected by many factors, like the power, surrounding, and etc. So different place will have different distance.
7, Flashlight
RT49P comes with the flashlight on the bottom. Another one is the SOS light. When you press the Lamp button, the left light will bright. And when you press the sidekey SOS button, the red light( right one) will bright. Like this: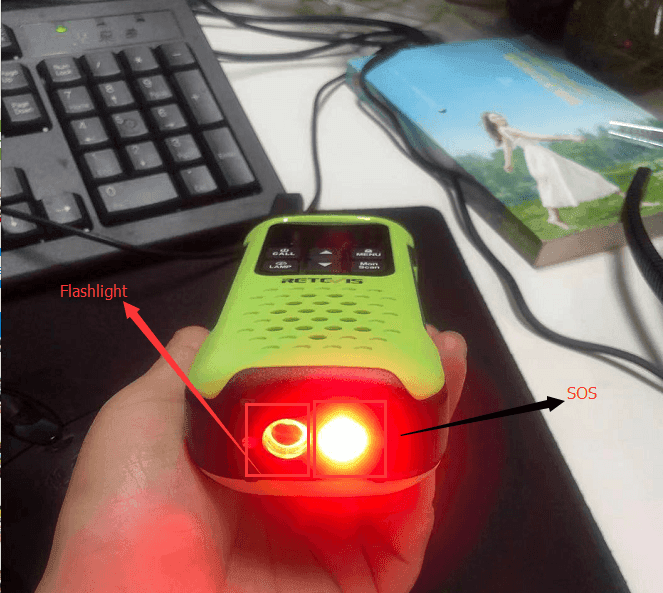 Retevis RT49P is a great choice of two way radios, it offers many useful and effective features, will help us outdoor. More question about this radio, please feel free to leave message below or contact us on facebook: www.facebook.com/retevisoutdoor