Retevis NR630 is a Noise Reduction High Power Radio that features noise reduction technology to provide clear and uninterrupted communication.
It has a waterproof rating of IP67, which means it is completely waterproof and can be submerged in water up to a meter deep for up to 30 minutes without damage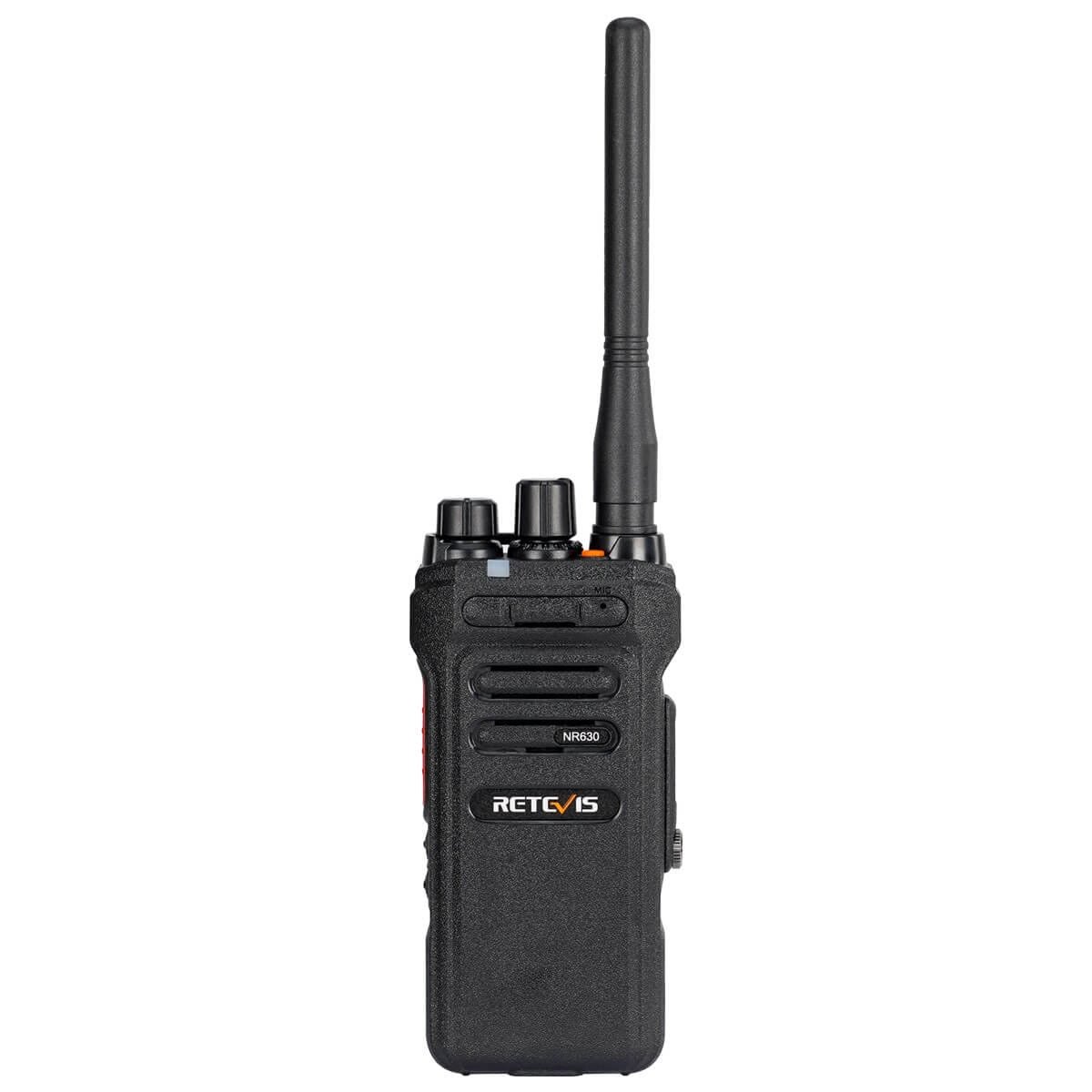 Package detail as below
1 x NR630 UHF Radio
1 x Charger
1 x USB Cable
1 x Belt Clip
1 x User Manual
1 x Lanyard
1 x Adapter
Other accessories for option
1. programming cable
J9131P:https://www.retevis.com/hd1-dmr-radio-usb-programming-cable-us
2.C9086A waterproof headset
https://www.retevis.com/ea110m-ip66-waterproof-air-tube-covert-earpiece-with-gp328plus-connector-us
3. J9131A ear hook headset
https://www.retevis.com/hd1-ailunce-g-shape-ear-hook-earpiece-us
4. J9131K IP55 waterproof speaker mic and J9131G IP67 waterproof speaker mic
https://www.retevis.com/hd1-ip55-3-5mm-jack-speaker-mic-earphone-us#US-J9131KX1
https://www.retevis.com/h103m-ip67-speaker-mic-multi-pin-m5-for-ailunce-hd1-us
Main features
1. UHF high-power automatic noise reduction radio
The NR630 has a power output of up to 10 watts, which provides a strong and reliable signal over long distances
The radio features a high-quality speaker and microphone, which provide clear and loud audio even in noisy environments.
2.IP67 waterproof level
The radio is IP67 rated, which means it is completely dustproof and can be submerged in water up to one meter deep for up to 30 minutes.
This makes it a great option for use in wet conditions, such as during heavy rain or when crossing streams and rivers.
3.2800mah big battery
The big battery capacity for long time standby, so you can use it for extended periods of time without needing to recharge
Overall, the Retevis NR630 is a powerful and reliable UHF radio that is ideal for outdoor adventures, construction sites, and other settings where clear communication is essential.
It's noise-reduction technology and waterproof design makes it a great choice for anyone who needs a durable and dependable radio.
---