What's GMRS radio?
The General Mobile Radio Service (GMRS) is a land-mobile FM UHF radio service designed for short-distance two-way communication. It requires a license in the United States, but some GMRS compatible equipment can be used license-free in Canada.
What's the advantages of GMRS radio?
One person hold license, Immediate relatives can share same license.
The United States permits use by adult individuals who possess a valid GMRS license, as well as their immediate family members. Immediate relatives of the GMRS system licensee are entitled to communicate among themselves for personal or business purposes, but employees of the licensee who are not family members are not covered by the license. Non-family members must be licensed separately.
After you hold the GMRS license, you need a good GMRS radio and and a good perforance GMRS repeater to extend the range.
Retevis has a professional GMRS radio Retevis RT76: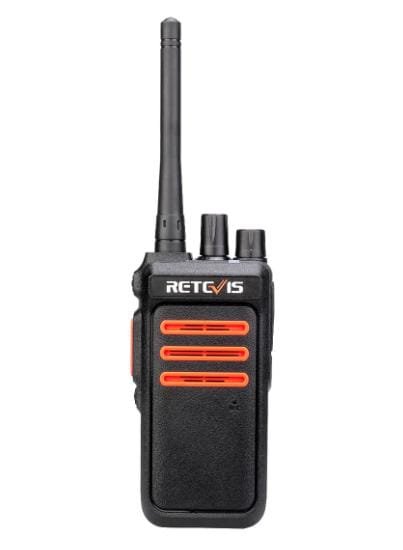 Retevis also developed GMRS analog repeater RT97 to match this GMRS radio RT76: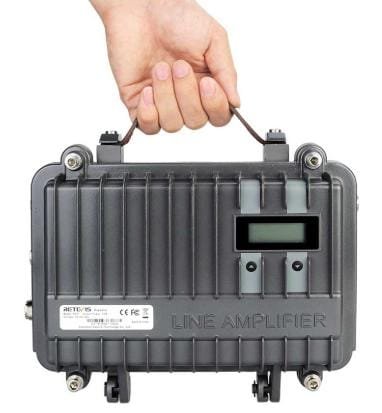 GMRS analog Repeater RT97 spec as below:
TX: 462MHZ
RX: 467MHZ
Offset: 5Mhz
Output Power: 10w
Size: Package Size: 310*283*170mm
CTCSS/DCS: You can program by its software
GMRS Handheld Radio RT76 spec as below
30-channel GMRS radio(last 8-channel relay)
Monitoring function
Alarm function
Voice Activation Transmission (VOX)
Squelch function
Battery power saving function
Battery voltage prompt
Launch timeout reminder (TOT)
High / low power selection
Wide/Narrow bandwidth selection
Frequency hopping function
No-standard CTCSS
CTCSS/DCS
Indicator light
What accessories need for RT97 GMRS repeater?
Feeder cable: C9123A: https://www.retevis.com/shop/50-3-Pure-Cupper-Low-Loss-Coaxial-Extend-Cable/
Antenna:C9082A https://www.retevis.com/shop/retevis-ma02-frp-antenna-144-430mhz/
RT97 GMRS repeater RT97 and GMRS radio RT76 solution, you can use it for farm, hotel, warehouse, restaurant,outdoor, etc. Any scenarios that you need legally use walkie talie and have the requirement to extend the communication range, RT97 analog repeater and RT76 GMRS radio, are good equipment that worth your own.