Do you know about Retevis DMR Radio RT80? Do you know its features? This blog will list the features of this Mini DMR radio RT80.
Retevis RT80 is the UHF band Mini DMR radio, can save up to 999 channels. very suitable for business or outdoor.
Retevis DMR Radio RT80 Features
1, The Mini DMR Radio. Compare to Ailunce HD1, the Retevis RT80 is smaller. It will be very easy to carry, and one-hand operate.
2, UHF band radio, the range is UHF:400-480MHz. Can save Up to 999 channels, enough for business and outdoor use.
3, The screen upside-down.
If you install the radio on your shoulder, it will be hard for you to read the screen. This RT80 can make the screen upside-down, very easy to check the screen.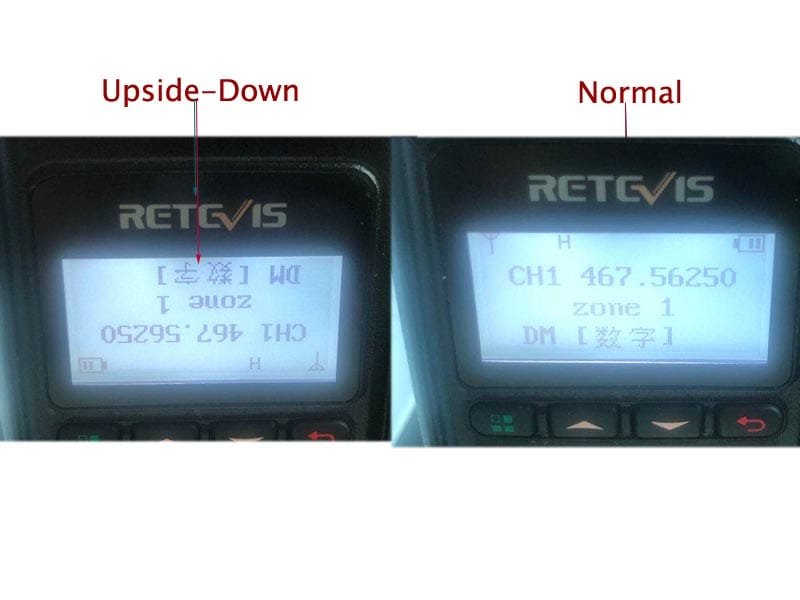 4, FPP function
This radio has the FPP(Front panel programmable) function, it means you can program your radio by its keypad, no need the computer.
You can edit the channel information like channel name, Tx and Rx frequency,power, color code, contacts, and others. You can also add new channel by its keypad.
Side key can be defined by its keypad, you can define it by long press or short press.
Another important is you can close the FPP function, if you don't want others to edit the radio, you can close this function by its programming software.
5, Dual standby between FM broadcast and analog/digital mode.
When you listen to the FM broadcast, if there has the signal, you can easy to receive and transmit. when you finish, you can go  back to listen the FM broadcast.
6, Easy to operate, so it will be the best choice for the beginners for hams or business use.
Above are the features for Retevis RT80, if you have any question, you can leave message below or contact us by email: partner@Retevis.com