Retevis DMR mobile radio RT73 review from the customer, which is collected from one of the customers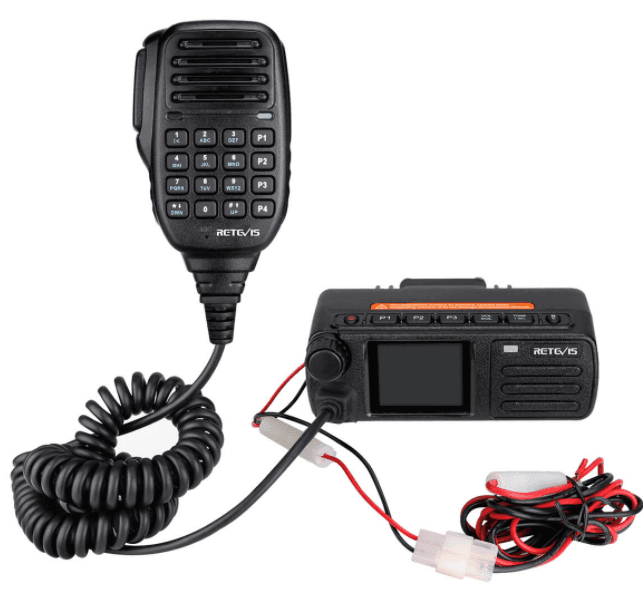 Functions and dimensions
I am using a Retevis rt73 that I bought very recently and I am delighted with the dimensions of the equipment and its good functionality. It is special equipment to have at home or in the car. Its power of 5 and 20w gives you a lot of scopes both in analog and digital. If I had to rate it from 1 to 10 it would be a 10 without a doubt.
Testing in digital and analog mode
On Saturday I had the opportunity to put a digital system in my house with a Motorola transformed into a demo and with the Retevis rt73 and mobile antenna, I was able to have a range of up to 110km from my house.
The functions are very suitable for new technologies, although I would try to create a firmware that could configure the channels (TG) manually and create some shortcuts to the disconnect option (TG 4000) inside buttons.
In analog, it also works excellent what little I have used it. This equipment if you could put an internal MMDVM hotspot, It would be the perfect equipment for DMR, C4FM, P25, DSTAR.
More customers need it
After buying mine I have been able to buy 4 more for my friends and they are also very happy with the Retevis RT73 and I know that they will not be the last since it is a very nice team and with the possibility of putting it anywhere in the world. radio or car workbench without the need to carry a large device. I recommend it 100% without a doubt
It's the review from the customer, If you interested in Retevis DMR mobile radio RT73, welcome to order on www.retevis.com by this link: https://www.retevis.com/RT73-Mini-GPS-Dual-Band-DMR-Mobile-Radio#A9203A-C9018A