Retevis Best Value MURS Radio in 2021. If you are looking for the VHF band License-free radios, this blog will help you to know Retevis MURS radios better.
The Multi-Use Radio Service, or MURS, is a unique radio service. It has 5 murs frequencies, the VHF band for business, personal use. With the power up to 2 Watt, and operate it without a license. For more information about MURS radio, you can check our blog here: https://www.twowayradiocommunity.com/index.php/what-is-the-murs-two-way-radio/
Retevis Best Value MURS Radio
Retevis RB38V is the best value MURS radio on the martket. It is released in 2021, the new model. It has five channels programmed with MURS frequencies. And the power is up to 2W.
Even though it doesn't have the LCD dispaly, but it has the Hidden display, you can check the working channel, volume value and other information.
For the power on button and channel switch button, it differents from other radios. With the orange button to power on/off, and with the different channel switch button. Check the picture you will know: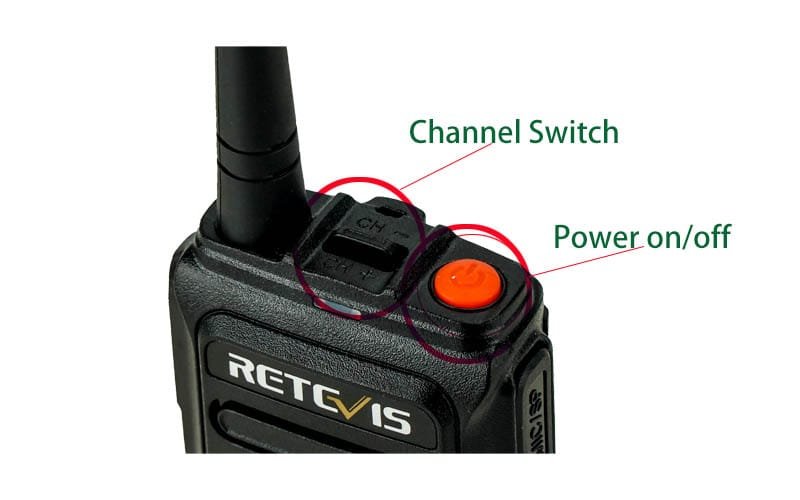 RB38V supports to change the CTCSS tones and DCS codes by software. Also it features with NOAA weather channels. You can listen your local weather channel to get the weather information.
Also this radio can be used as emegency communication, because it has the alarm function. With the local alarm and Remote alarm. Just press the alarm button, your radio and your partner radio( make sure two radios can talk with each others) will also alarm.
As an added bonus, the antenna is also removable! This is a Important advantage Compare it to the other handheld MURS radios with the fixed antenna. Change the high gain and high quality antenna will be a good idea to extend your handheld MURS radios.
Overall, the Retevis RB38C is a handheld MURS radio, the best value MURS radios. With the affordable price to help you for your business or outdoor activities.
Click to order here:  Buy It Now
Any questions, please leave comments below or contact us by email: parter@retevis.com