If you need a long-range radio, you can use a GMRS radio to connect to a GMRS repeater. However, if you need a 2-4 miles talk, it is no need to connect to a repeater, the RB85 can do that. And it is also an intelligent radio. Because it can recognize more than 200 million voices and reduce the noise to keep the call clearer. Here is another real test by Morgan Rogue.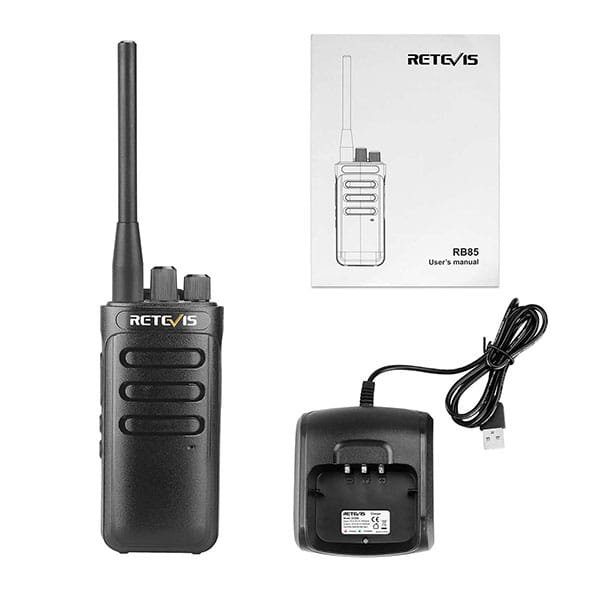 What was her assessment?
'4 miles, in the city, while in movement…impressive.'
' Highly recommend these radios for your ranch, hunting or emergency preparedness needs.'
What was her testing process like?
She keep a radio at home, and her husband took another radio and drive on a high-speed way, under bridges, around buildings, houses, and up and down hills. The communication range is further to 4 miles in their city. And she said, if they can change to a long antenna or stand on the mountain top or a high area, the communication range should be longer than 4 miles. Just like Lewis' review video, he stands in a mountain park and talks to 30 miles away on RB627B, a PMR446 0.5W radio.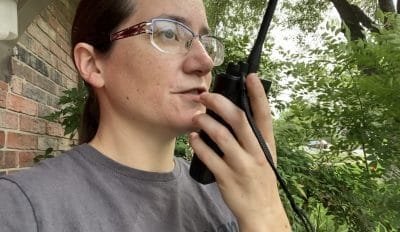 There are 3 ways to expand the communication range.
Change to a long antenna. Long antennas can receive and transmit signals better.
You can stand in a high place to receive and transmit to a further receiver.
You can connect to a repeater for further distance. This is the most common way. Repeaters are often located at high altitudes. There are many Repeaters in cities, and radio operators often use walkie-talkies with roaming capabilities to connect to Repeaters to stay online.
If you are willing to get more information about the products, please find them on the RB85 page, antenna page, and repeater page.
And if you have any questions or concerns about the radio and collaboration, please contact us at support@retevis.com, or chat with us on Facebook message.