Hey guys !  Today we gonna share some Radio Guide Books to you . They are all about Radio, Antenna and Public Service that recommended by miklor.com . So if you wanna be a ham . They are best Ham Radio Study Guides to you . And we share for help .
1.ARRL Radio Amateur Handbook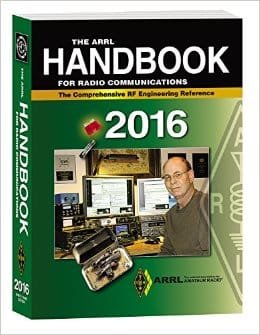 The ARRL Handbook for Radio Communications is the standard for applied theory and practical information concerning the fundamentals of radio electronics, circuit design and equipment, radio signal transmission and propagation, antennas, construction practices, and much more. Each chapter is filled with the most up-to-date knowledge representative of the wide and ever-expanding range of interests among radio amateurs. There are practical, hands-on projects for all skill levels, from simple accessories and small power supplies, to legal-limit amplifiers and high-gain antennas.
This 94th edition of The ARRL Handbook is a cornerstone of radio experimentation, discovery, and achievement. First introduced in 1926 as The Radio Amateur's Handbook, today s Handbook is a comprehensive technical reference used by radio amateurs, experimenters, students, and practicing engineers . And it Always Updated!
2.ARRL Antenna Book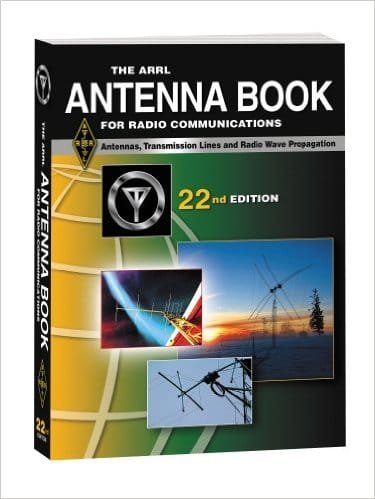 The ARRL Antenna Book for Radio Communications has everything you need to design your own complete antenna system. Since 1939, it has maintained its place at the forefront of Amateur Radio technology a single resource covering antenna theory, design and construction, and practical treatments and projects. In this edition, The ARRL Antenna Book describes hundreds of antenna designs: wire, vertical, portable and mobile, and new high-performance VHF/UHF Yagi designs.
Radio amateurs continue to make contributions to the state of the art in antenna design and construction. The available tools have grown in sophistication by leaps and bounds over the past years. Antenna modeling with the low-cost or free programs available to amateurs has completely changed antenna design and development. A large set of antenna models designed for use with EZNEC 6.0 demo software is included.
3.ARRL Public Service Handbook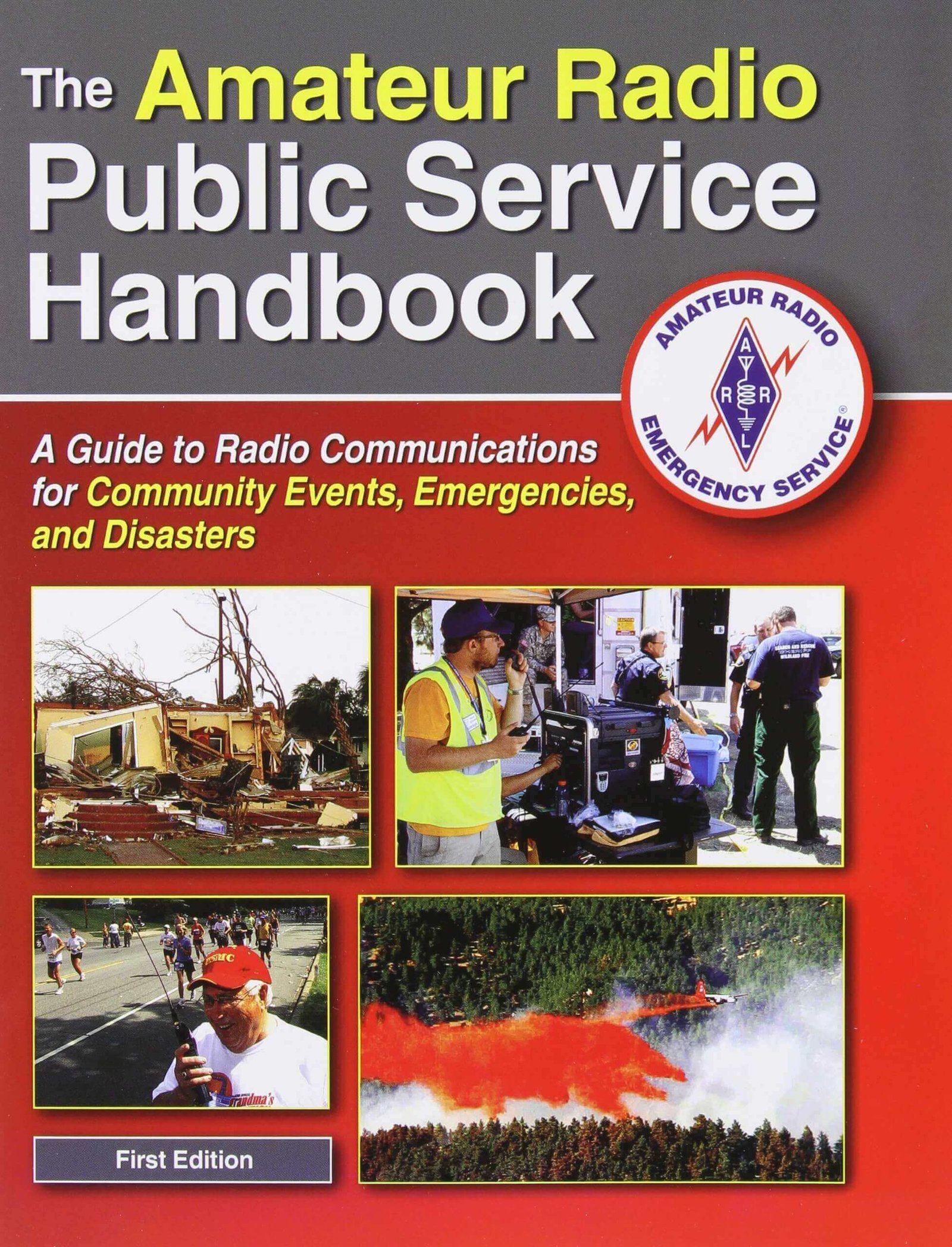 The Amateur Radio Public Service Handbook is intended for all hams that volunteer their time and skill to serve their communiteis. It provides the knowledge needed to communicate effectively during disasters, emergencies and community events. For those who rely on communications in untimely situations, it's an opportunity to learn more about the Amateur Radio Service and its unique role in supporting the public.
4.ARRL BASIC Antenna Book
Basic Antennas is a comprehensive introduction to antennas–basic concepts, practical designs, and details of easy-to-build antennas. You ll learn how to make antennas that really work! This book will provide a foundation in antenna theory and design necessary for anyone undertaking more advanced topics such as those presented in The ARRL Antenna Book. Includes: Dipole Antennas, Antenna Impedance, Transmission Lines, Practical Two Element Arrays, Wideband and Multiband Antennas Reflector Antennas, Yagis for HF and VHF, Loop Antennas, Antennas for Microwave Applications, Vehicle Antennas, Antenna Measurements, Plus, an Introduction to Antenna Modeling…and much more!
5. Joel R. Hallas Basic Radio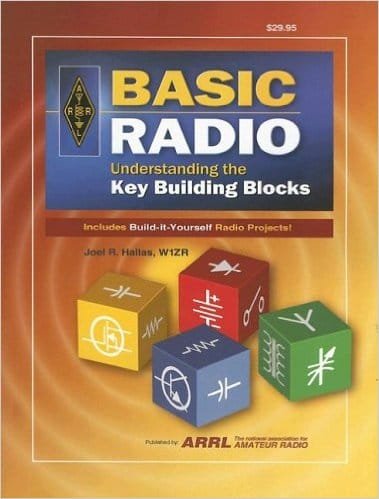 Basic Radio reveals the key building blocks of radio: receivers; transmitters; antennas; propagation and their applications to telecommunications; radionavigation; and radiolocation. This book includes simple, build-it-yourself projects to turn theory into practice–helping reinforce key subject matter.
6. H. Ward Silver Ham Radio for Dummies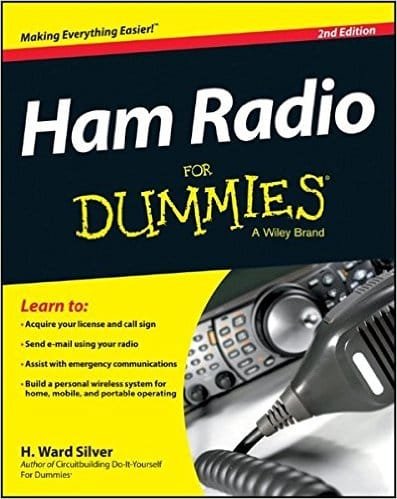 Beyond operating wirelessly, today's ham radio operators can transmit data and pictures; use the Internet, laser, and microwave transmitters; and travel to places high and low to make contact. This hands-on beginner guide reflects the operational and technical changes to amateur radio over the past decade and provides you with updated licensing requirements and information, changes in digital communication (such as the Internet, social media, and GPS), and how to use e-mail via radio.
– Addresses the critical use of ham radio for replacing downed traditional communications during       emergencies or natural disasters
– Provides updates to all documentation of the American Radio Relay League
– Explains recent changes to picking your own call sign
– Places a special emphasis on the major reasons people get into amateur radio: emergency             communication, digital communication, and do-it-yourself science
– Looks at online mapping and charting of websites
Whether you're just getting turned on to ham radio or already have your license, Ham Radio for Dummies, 2nd Edition helps you with the terminology, the technology, and the talknology.
7.Gordon West Technician Class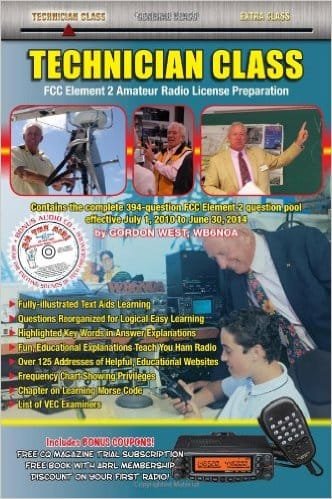 This book makes studying for your FCC entry-level Technician Class license easy and fun. Gordon's memorable answer explanations include high-lighted key words. The Q&A are reorganized into 20 logical topic groups making it easy to understand the real world of ham radio to help you get on thei air once you earn your license.
8.Gordon West General Class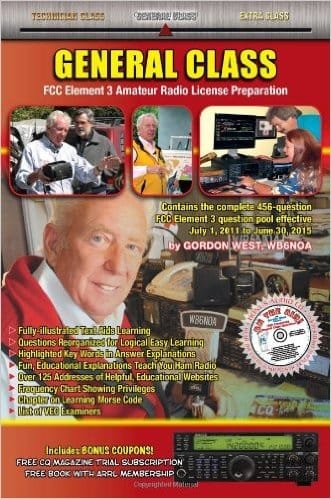 Author Gordon West reorganizes all of the Q&A into logical topics. His fun, educational answer explanations make learning easier. Fully-illustrated to enhance understanding. Includes more than 100 website address of ham radio resources. Also includes a free, On-The-Air audio CD demonstrating all the activities you can do with your General Class license.
There maybe lots of other good books that could help . And this time we just mentioned 8 of them .Hope you could get inspired from them .
At last ,if you have any questions ,please send messages to info@retevis.com or our Facebook Page .