New Arrival! Retevis RA19 Bluetooth license-free Two-way Radios is coming!
Many customers ask about the bluetooth two-way radios for convenient using, based on customers requirement, Retevis has developed several Bluetooth license-free Two-way Radios one after the other.
Such as Retevis RT78, Retevis RB37, currently a new model Retevis RA19 Bluetooth license-free Two-way Radios is coming also.
Retevis RT78: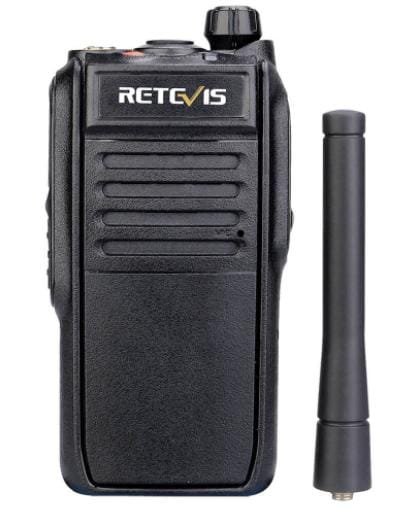 Retevis RB37: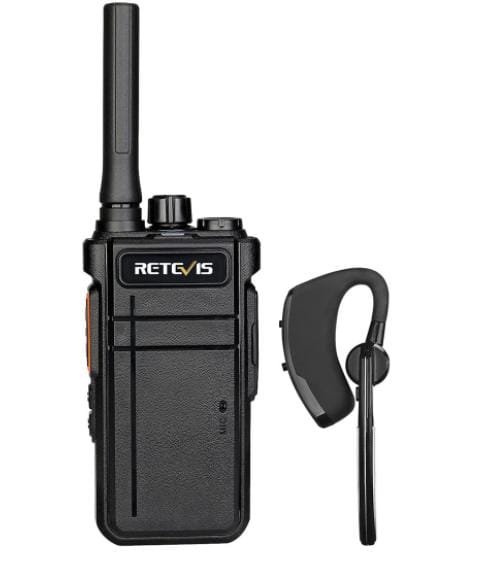 What Bluetooth license-free Two-way Radios RA19 looks like?
It's fresh bright and fashionable green color. A bluetooth earpiece included.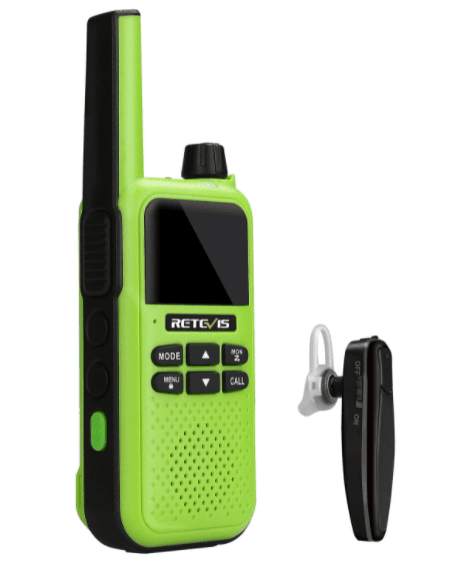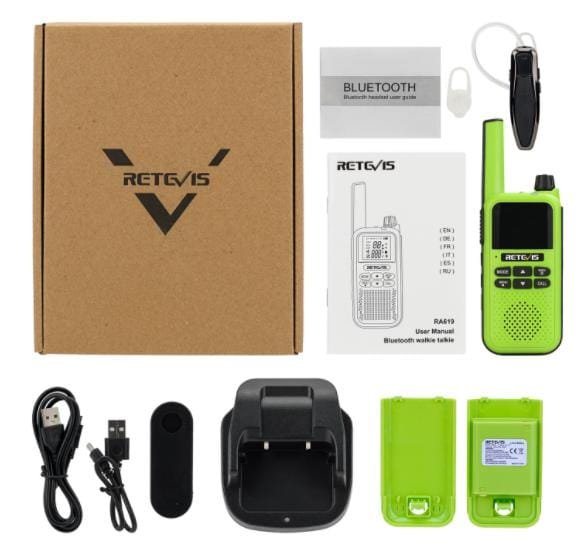 Wha's the advantage of RA19 license-free two-way radio?
1,License-free band: RA19 for USA and Canada market, you no need take any license to use them freely.
2, Built-in Bluetooth: you can connect the radio with your bluetooth headset. Then talk to others via the bluetooth headset. No need to press the PTT.
3, Comes with Bluetooth headset: you can only wear bluetooth earpiece, and put your walkie talkie aside, more convenient when working
4, Vibration function: when you are at meeting, hunting, that you can not receiving signal with big sound, but you have to know important signals, vibration function is very useful.
5, NOAA weather channel
For FRS band bluetooth two way radio RA19, it also supports the NOAA. You can get the latest weather information in time.
6.Dual standby
You can standby two channels at the same time. I means you can wait for signals from two different channels.
What fields can we use bloothteeth two-way radios for?
It can be used for all kinds of scenarios that you want to make your hands free.
1.We can use it for business: like hotels, restanrant, security, church,road maintainance, etc.
2.We can also use it for all kinds of outdoor activity: like skiing, hiking, bicycling, climbing, hunting, etc.
Any other questions about RA19, or any inquiries for RA19, please feel free to email to partner@retevis.com.