How to programme radios quickly?
Some people ordered many Retevis radios at the same time, they think it takes not a short time to programme all the radios one by one.
Sure, if you programme one H777 with 5 channels, it takes 2 mimutes, then if you have 100 H777 radios, programme each one by one, write the frequency, CTCSS/DCS, TOT, VOX, etc in channels and write to radio. Then write same data inside programme of second radio. This way, it takes more than 3hours to do the programming, really a time wasting and headache!
Today, we will offer an easier and quicker method to programme many same model radios at the same time. (On the basis of they are all same radio mode no.)
Step:1 Please download and install H777 USB driver (USB Universal Driver) and H777 software in RETEVIS official website https://www.retevis.com/resources-center/
Step 2: You need a programming cable C9018A
Step 3: Connect your H777 with you PC, using programming cable
Step 4: Turn on the radio H777
Step 5: Now we come to H777 software interface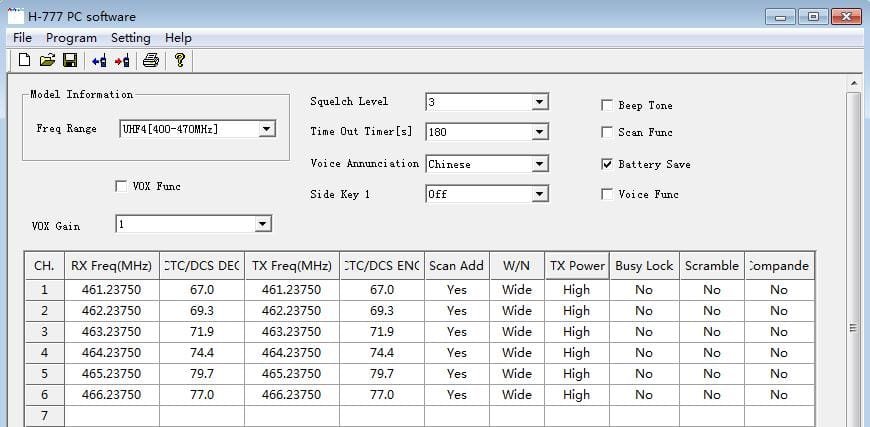 8.Write the frequency and other parameters you need
9.Write to radio
This way, one H777 programmed ok.
Quicker programming way 1
Pull out this H777, plug in another H777, no need write any data again, just click" write to radio". then same date will be saved to second radio.
Quicker programming way 2
After programming the first H777, click File "Save as", to save the programming of first H777 as a file.
Then plug in another H777, turn on the radio, click open, and load the previous file, write to radio, programming for first radio will be saved to be this 2nd radio. Other radios same, which will be much quicker.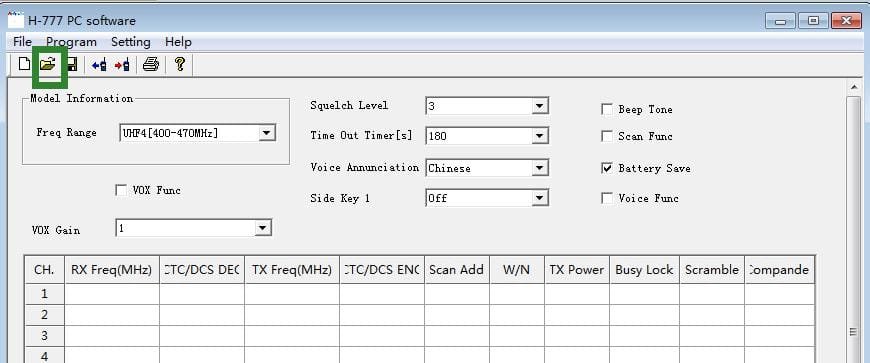 Please try, hope this quicker solution will enhance your working efficiency, congratulations!