RB68 Portable Type-C License Free radio
Retevis recently launched a new Portable License Free FRS Handheld Two Way Radio-Retevis RB68.  It looks very similar to RT46/H777, so let's take a look at it together.
1/What does RB68 look like?
The retevis RB68 made of ABS and PC material, this product is durable and long lasting, and which makes it very easy to use.
2/What are the features of RB68?
1.Portable radio
The retevis RB68  is made of ABS and PC material, extremely durable and easy to use.
2.Emergnecy alarm alert
When you encounter the damage, you can turn on the emergency alarm alert button, and search the help for your partner.
3.Close CTCSS/DCS with one key
Disabling CTCSS/DCS is convenient for removing reception restrictions and communicating with others radios.
4.Multiple charging options
RB68 can be charged directly to the walkie-talkie via Type-C, and can also be charged via the seat charger, choose your preferred method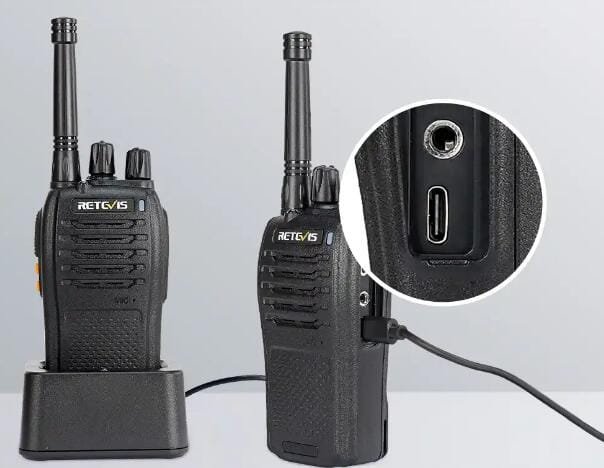 3/What are the accessories that come with RB68?
RB68 FRS Radio
USB Charging Cable
Desktop Charger
Belt Clip
Adapter
User Manual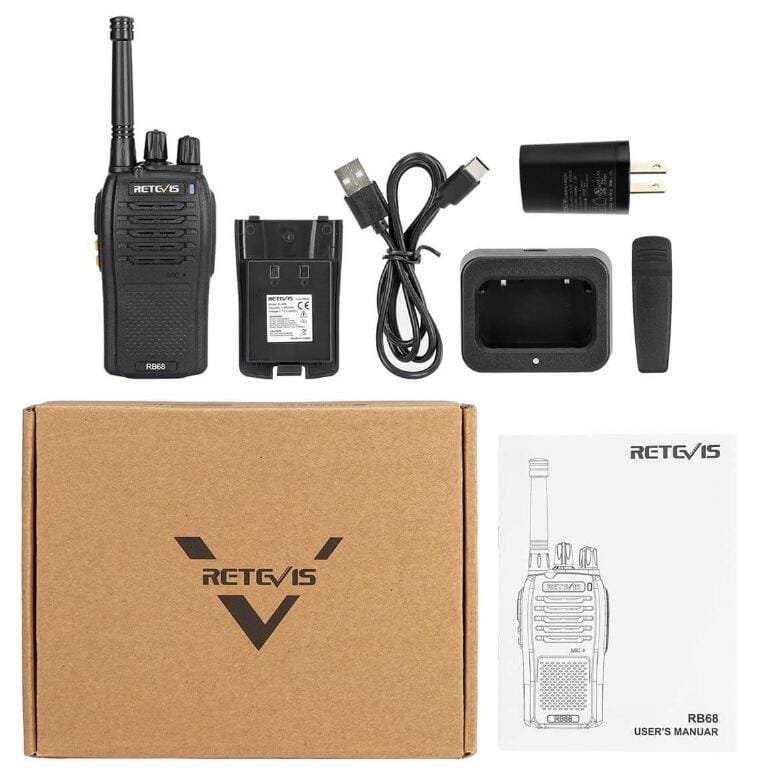 4/What are the RB68 compatible accessories?
Earipiece:
Earhook Earpiece : J9118A:  https://www.retevis.com/re-3120-c-type-earhook-earpiece
PTT Adjustable volume  Earpiece: C9037A  https://www.retevis.com/type-g-ptt-adjustable-volume-pu-wire-tensile-earpiece
Speaker:
2 PIN Handheld PTT Speaker Mic  C9001A: https://www.retevis.com/2pin-handheld-ptt-speaker-mic-radio
Programming cable:
C9018A : https://www.retevis.com/2-pin-programming-cable-for-retevi
The retevis RB68 portable radio suitbale for retail,restaurant, school and hotel.
More to read: AFFORDABLE OUTDOOR RADIO RETEVIS RB68
Retevis welcome new resellers and OEM brand partners, to realize win-win cooperation, if you are interested in, please feel free to email to laura@retevis.com.