The weather in summer is unpredictable. In the morning the sky was clear, in the evening there was thunder and lightning. The 24-hour weather Channel will provide the most timely and comprehensive weather information this season. When you travel, a radio that can receive the weather channel is necessary.
Emergency NOAA weather channels list.
162.40 – NOAA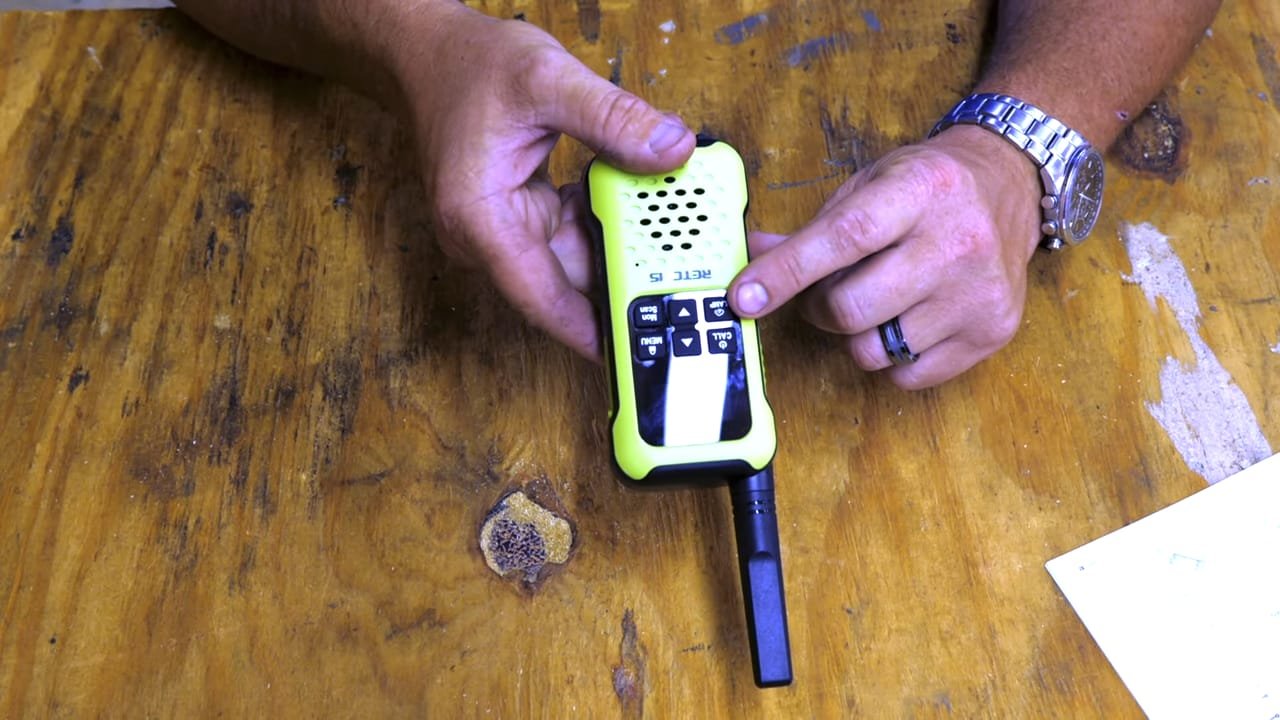 162.425 – NOAA
162.45 – NOAA
162.475 – NOAA
162.50 – NOAA
162.525 – NOAA
162.55 – NOAA
163.275 – NOAA
You can easily find the weather channel button on the radio. And you can receive the weather broadcast for the whole day. It is RT49P radio.
And it is convenient to put it in your car. Will it take up the space of your cup or phone?  Nope, you can put it in there. A perfect location.
Can I use the radio on a rainy day or in the water?
Yes, it is an IP67 waterproof radio. It is the highest waterproof level for electronics. That means you can use it in 1-meter depth water for half-hour. But please make sure the water has no corrosive effect.
If so, can I  use it for swimming?
It is better not, and you have to take care of the time. If you just want to use it in water for several minutes, of course, you can. And the radio will float on the water and flash the light. You can easily find it and take it off the water.
What is the price and how to buy it?
The retail price is $44.99USD/pair on our website. It can ship from our local warehouses, US warehouses, EU warehouses, UK warehouses, CA warehouses, and can also ship from our FBA warehouses. That means if you order on our website, we can deliver the radio to you wherever you lived with each clinic.