The RA79 is the latest Amateur radio from Retevis. The best reason to buy it: the best price/performance ratio! Not only does it support 50-600MHz RX, it also supports Air Band Receiving, which is a must-have for all of us hams out there.
Product packaging box:
The box material is original color kraft paper, very environmental protection. Species extinction, hurricanes, tsunamis are happening more and more. These are the consequences of human destruction of nature. So it is everyone's responsibility to pay attention to environmental protection. This is great.
Nameplate:
The first look when you open it:
Open the box. Both the main unit and the battery are individually packed using insulated bags. This will not short-circuit the fire during transportation and storage. And it's not easy to scratch the shell.
Family photo: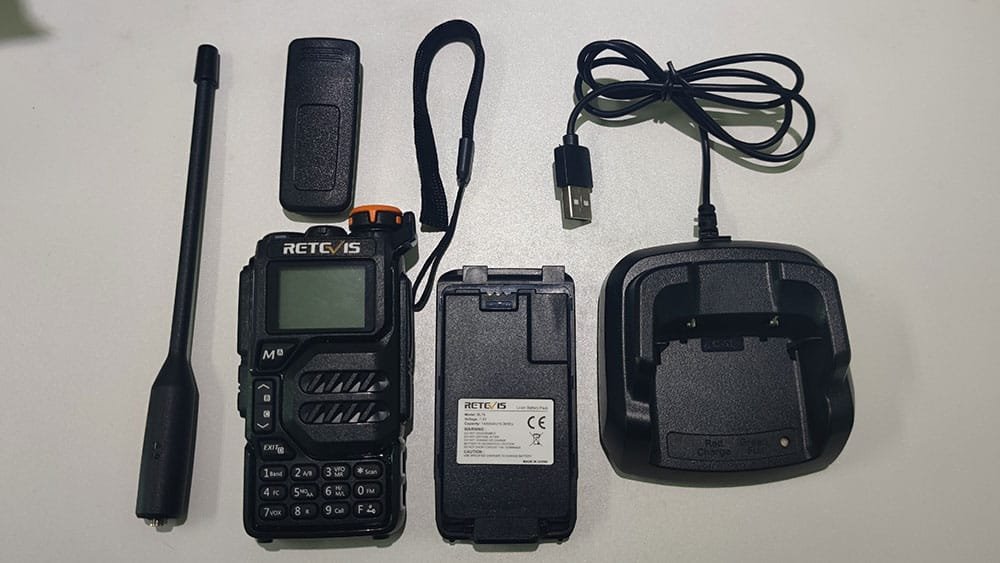 Inside the box are: the main unit, a battery, an antenna, a desktop charging base, an anti-fall rope and instructions.
That's all there is. I bought a basic version. Selling a more advanced kit would be a better deal.
Details show:
There are three charging methods for Retevis RA79:
The body and battery are installed together and can be charged with only a desktop charger. The radio is used every day, and it can be charged and used whenever it is needed. More convenient.
The individual batteries can be charged using a desktop charger. If you don't use it often. The host and battery can be separated. Pack it in an insulating bag. Charge the battery once every month.
USB-C emergency charging. If you go out for a long time, it is not convenient to use the desktop to charge. You can charge the RA79 with a power bank.