The city farm is simply a paradise we look forward to. Mainly family, small scale, many kinds of animals, artificial feeding, and close relationship with animals. Such an environment is not only an old place for adults to release their body and mind, but also children can experience the fun of raising animals up close. The father of the farm delivered the pigs, the child took pictures with the goat. And there were cats, dogs, turkeys and chickens around him. My sister came back with fresh grapes and peaches. This is really so happy. Today, the new product RB38V explores the Urban Farm.
Urban farms are generally places where family members open up wasteland by themselves. The scale is small, and family members can free fairy tales on the farm.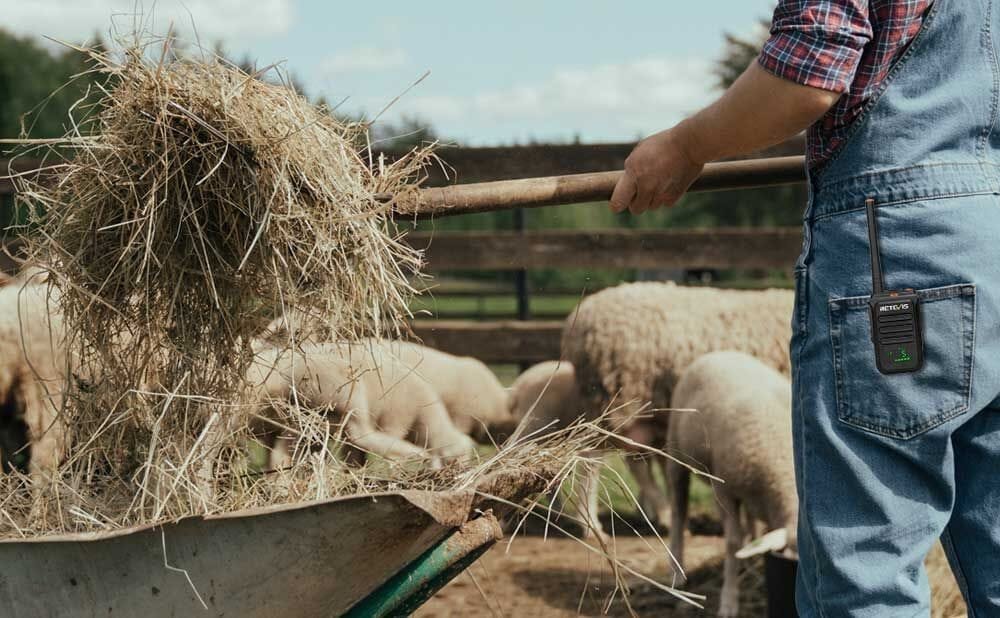 You see, my father brought the RB38V to feed the goats. The father uses RB38V to call the child to learn. RB38V has a display, which can clearly display the channel and volume. In addition, RB38V has a small body, detachable antenna and simple operation, so it is very convenient to carry and use. The RB38V is light, and it is very light to hang on the body without any burden.
Children grow up in such a natural environment and have established very close relationships with animals. You see, children are playing with goats, turkeys, cats and dogs. The children feed the goats themselves every day. There are also vines, peaches and apple trees planted in the yard, and fresh fruits can be eaten every year. The children also bring walkie-talkies to communicate in time. The new product RB38V explores the urban farm, which is so happy.
For urban farms, what other interesting places do you think?