New Model RB18/RB618 Dual PTT license-free Radio is coming.
Retevis released a new model, RB18 or RB618, it is the license-free radio. Check the picture first: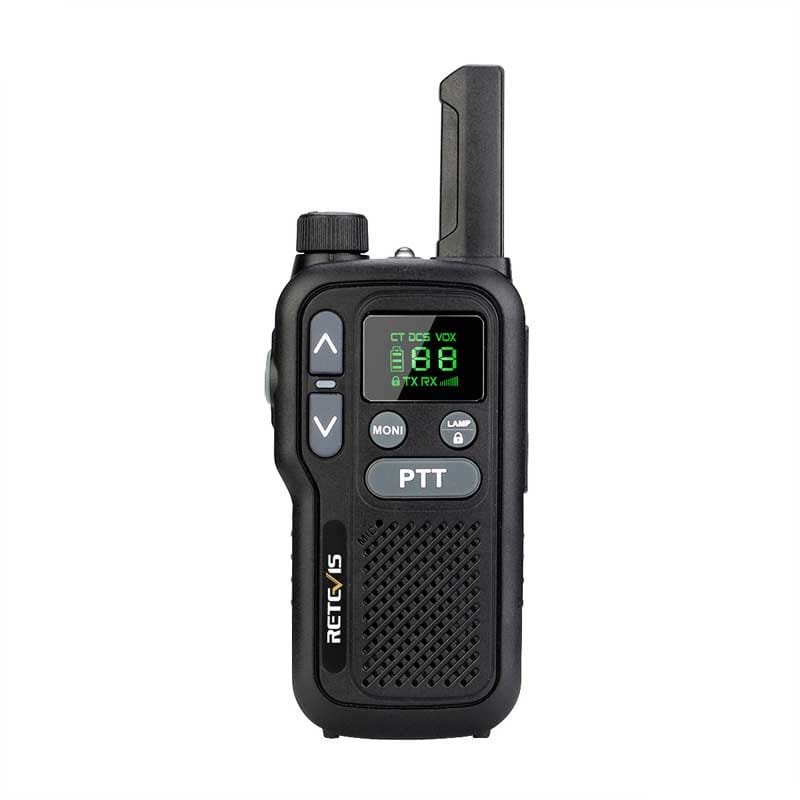 From the apperance, it will be different from the classic two-way radios. It has the a small display, with the up and down button on the left of the screen. With the big PTT button in the front, and also have another PTT at the left side. It is the dual PTT radio.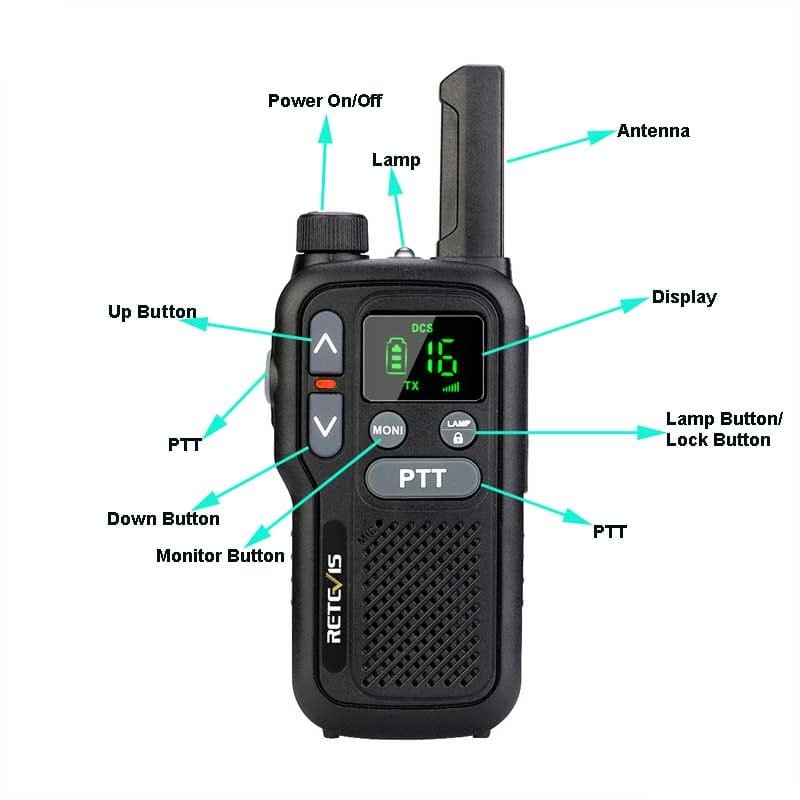 Also this radio has the Lamp light function, short press the button: Lamp Button, the light will turn on. The display will show you the CTCSS/DCS code, the channel number, the battery, the VOX on/off, the Tx/RX and so on.
The features of this RB18/RB618 Dual PTT license-free Radio.
1, It is the license-free radio: FRS/ PMR446 version.
2, Dual PTT: from the picture, we will know this radio has dual PTT.
3, NOAA Weather Channel: The FRS band with the 11 NOAA Weather Channels.
4, Flashlight function.
5, Novel and Unique appearance
6, Li-ion battery with 1000mah
7, The Mini and lightweight License-free walkie talkie.
What's in the package?
1*RB18/ RB618 License-free Radio
1* Li-ion Battery
1* Belt Clip
1*USB Charging Cable+Adapter
1*User Manual
Any question about this RB18/RB618 Dual PTT radio, please leave message below or contact us By email: Partner@retevis.com