NEW ARRIVAL!!!  Retevis RT57 Introduction
Did you ever think of if we can have a calling device, which can be used for house, business office, room to room Intercom, home communicate?
For example, a leader need look for his or her secretary, driver or the manager of another department and other things like that. Or at your house, you want to call with your family members in other room. Retevis RT57 can meet your needs.
Now we will have a brief introduction of RT57.
RT57 is a Duplex Wireless business Calling Device Wireless Intercom System, it have clear sound quality and long range communicate.
It also has duplex mode, you can speak to another user even you are speaking at the same time.
Rt57 has Enhanced anti-interference, it not only can talk with other calling device, but also can work with walkie-talkies,
Just make sure the walkie talkie set on the same frequencies and CTCSS code.
For examples:
1.Talking with other calling device:
You just need to set the same channel and code if you want 2 intercom stations to receive communication.
Let's say you have a 4 station intercom system in your home for different rooms.
You can set all 4 stations with the code ID, code 1, code 2 ,code 3, or are other choices, then you set the same channels  and CTCSS for all 4 stations.
In this case, you can just input the code id number to call others. If your system receives interference, you can change the CTCSS for all of your stations, It will be avoid interference.
2.Talking with walkie-talkies:
If you want to your intercom stations to talking with walkie talkies, you just need to program your walkie talkie, make sure it have the same frequencies and CTCSS in the communication channel. Then they can talking with each other.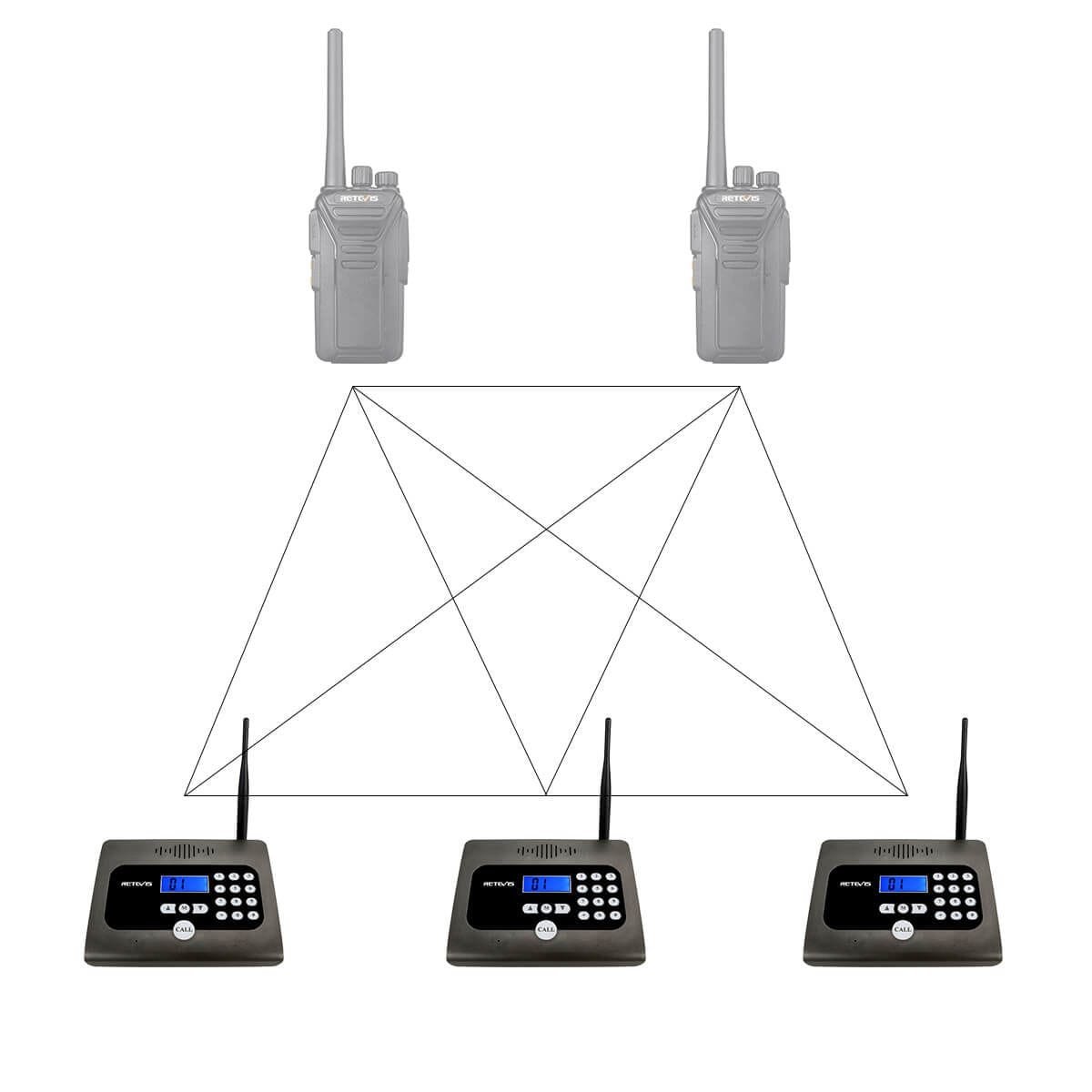 If you want to buy RT57, please click here:
https://www.retevis.com/duplex-wireless-intercom-system-business-calling-device-rt57