New Arrival!!! RT41 FRS Radios with NOAA Weather Alert is available
We all know that today walkie talkie have been more and more closely related with people's daily lives and widely used in all fields of social life.
We have many customers from multiple industries, such as Agriculture and fisheries、supermarket、logistics、school、church and so on.
In their daily work and life, Two way radio offers them great convenience, Communication costs are lower, people Can communicate at any time, More and more groups rely on the walkie talkie for communication.
Today we will talk about RT41.
Now Let's learn more about RT41.
The Feature of RT41:
22 Channel: Seven shared with FRS/GMRS; Seven FRS only; Eight GMRS only
10 Channel NOAA All: Hazards radio
Weather Alert
121 Privacy Codes: 28CTCSS CODES/83 DCS CODES
Hands-Free Operation: VOX
Scan: Channel , privacy codes
Black it LCD Disply
Call Alert: Ten selectable tones
Button Lock
Speaker/Microphone/Jack
Roger Beep: Selectable On/Off
Battery/Power Saver
Keystroke Tones
Battery Level Indicator
Low battery Audible Alert
Auto Squelch
Belt Clip
The details about features, you can check on:
https://www.facebook.com/notes/retevis/noaa-weather-radio-rt41/970779423201835/
Now we talk about the more important function of Rt41: NOAA Weather Alert.
1.What is the NOAA Weather Alert?
NOAA Weather Radio All Hazards (NWR) is a nationwide network of radio stations broadcasting continuous weather information directly from the nearest National Weather Service office. NWR broadcasts official Weather Service warnings, watches, forecasts and other hazard information 24 hours a day, 7 days a week. Know more about the NOAA Weather Alert, please visit: http://www.nws.noaa.gov/nwr/
2. How to turn on the Weather (WX) Alert Mode?
Turing on the weather Alert function will allow your radio to automatically receive NOAA Hazard  Alert radio signals and warnings from designated NOAA HAZARD ALERT radio signals and warnings from designated NOAA broadcast stations.If the radio is turned ON, it will alert to weather and Other emergency alerts broadcast by NOAA.
A:Turn on  and turn off the weather alert:
①Press the MENU/Power button until the weather alert icon flashes on the display. The current On or Off Setting is displayed.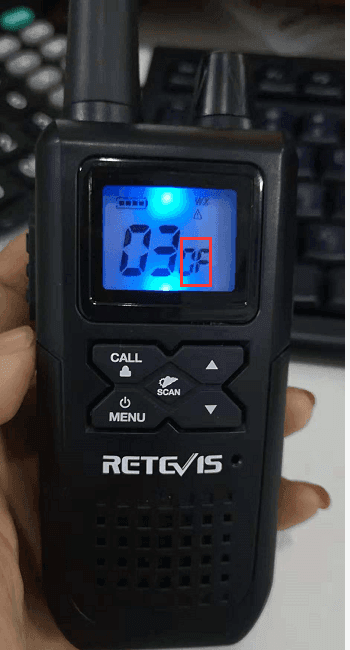 ②Press the up and down button to turn weather alert on or off.
③Press and hold the weather/Scan button again to save the new setting and exit the weather Alert Mode and return to standby mode.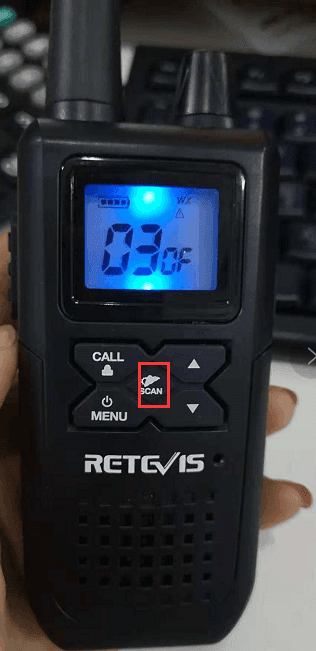 B:How to use the radio to listen to NOAA All Hazards Radio Channels?
①Press "Menu"to turn on your radio, Long Press the "Scan" Button until the "WX" icon display on your radio.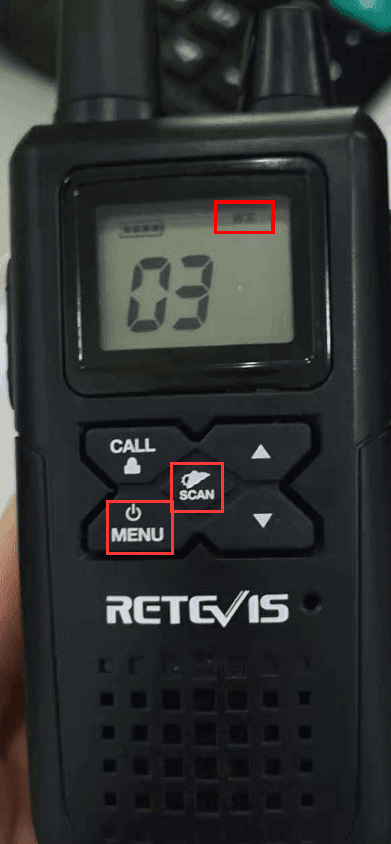 ②Use the up or down button to change the Hazards Radio Channels.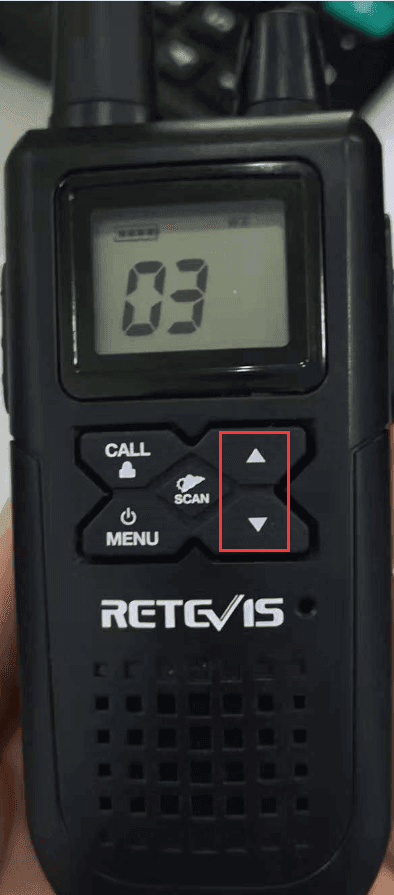 ③Long Press the weather button until on or off the display to exit all hazards radio.
RT41 FRS Radios with NOAA Weather Alert: https://www.retevis.com/2pcs-rt41-frs-radios-with-noaa-weather-alert
Covert Air Acoustic Earpiece/Headset for RT41: https://www.retevis.com/covert-air-acoustic-earpiece-headset-for-rt41