Retevis has cooperated with many toy stores and toy brands. We must try to develop more and more professional walkie talkie toy to support our respect longterm cooperated customer, and we seek for more toy resellers to work with us. Good news! Revistoy develop and produced the LATEST video walkie talkie Retevis RT34, which will be available around Mid August. It's under presale now.
It's the LATEST video walkie talkie toy in the market, no smilar products, currently very few video walkie talkie in the market, super big potential. We are recruiting new partners for this product, if you are interested in, please feel free to contact us by email partner@retevis.com.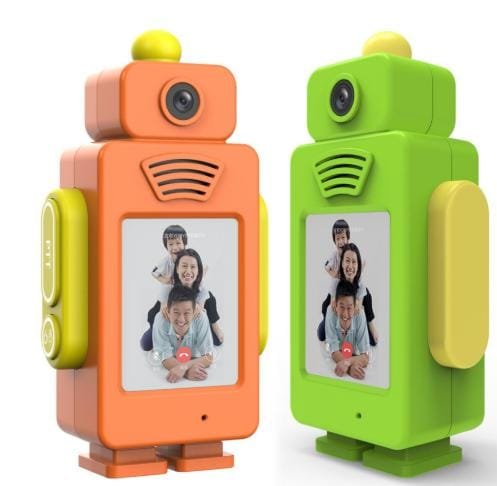 RT34 basic information:
Colors: green and orange two colors selectable.
Range: 50-70meters
LED light: Available
Technique:2.4G
Video clarity and Fluency:Very good
Battery: 3XAAA battery (included)
Charging cable: included
Package: pair package ( plastic window) Similar like below, just radio change to RT34.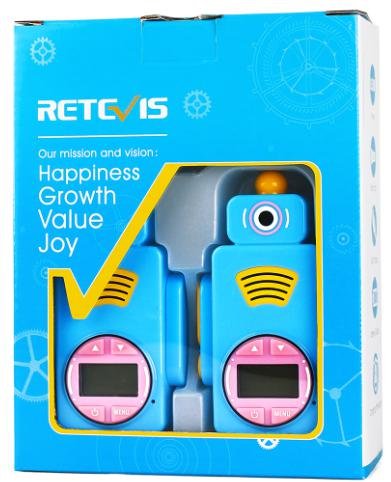 What's the main advantage of RT34?
1. With flashlight function
2. upgraded software, clear and smooth image
3. Using the latest 2.4G technology, the power consumption is smaller and the standby time is longer
4. Easy operation of the press button. Simple button.
5. the LATEST video walkie talkie, Retevis own design, there's no similar in the market.
What scenarios will RT34 used for?
1.Kids can play with it as a wonderful toy. Increase the communication ability between kids.
2.Kids can put off their phones,and go outside to play with this video walkie talkie with friends.
3.Parents or older can use it to take care and talk with kids conveniently
4.Roles cosply is also favorable by kids
RT34 presale wholesale price:
10pairs: usd25/pair
20pairs: usd22/pair
50pairs-100pairs:usd19/pair
OEM: MOQ 1000pairs
The first lot qty is not much,  It'll be the best Christmas gift for kids, and for toy store reselling. Please catch this good chance to try this fantastic toy.
For other toy walkie talkie products, please check on www.retevis.com.
Any other inquiry about this products, please feel free to advise, thanks.