Dual Mode Portable Repeater RT97P will come. It is similar to the portable repeater RT97. Now we have the RT97 GMRS band, and this RT97P is the dual mode digital and analog mode mobile repeater. Let's check what it looks like first: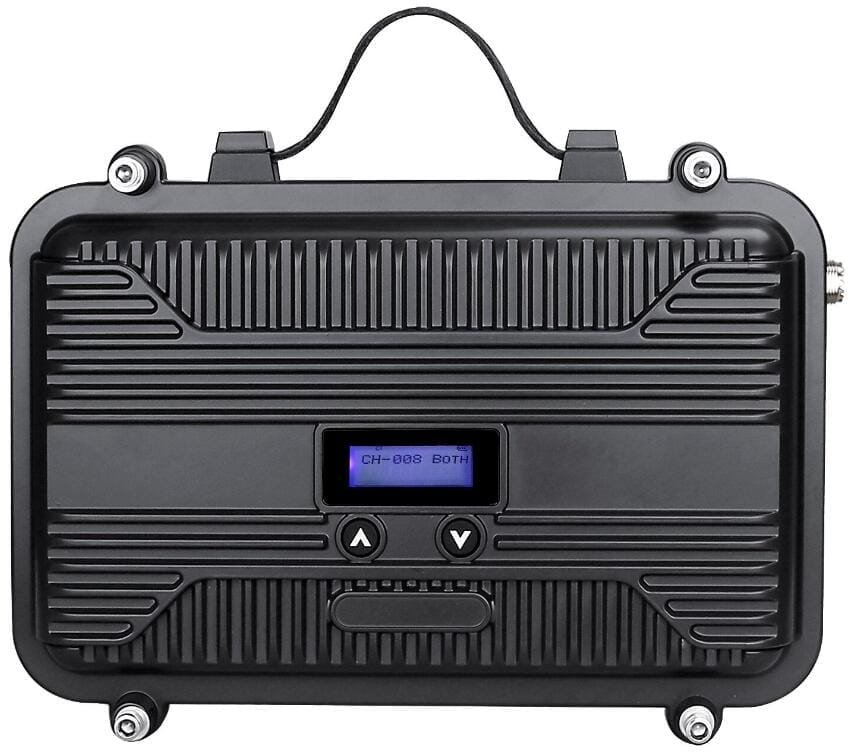 RT97P comes with the shell, and have a little LCD in the middle of the shell. You can check the channel number from the display. Below the display, it has the up and down button. The two sides with the antenna port and programming/charging port.
what's the feature of this portable repeater?
1,  The Customizable frequencies.
Same as the repeater RT97, this new Dual Mode Portable Repeater RT97P can customized the frequencies too. When you put order, you can leave the Tx and Rx you want, then we will arrange it as your requests.
2, Dual Mode repeater
Retevis RT97P is the dual mode repeater, you can choose the analog mode or digital mode to extend your handheld radio(Dual mode radio). If your radio is the digital mode radio, and you want to extend your radio's range, our RT97P will help you.
3, The high power is around 10w.
Retevis RT97P also with the 10w output power. We tested the high power is around 6.87w, the low power is around 3,18w, and the duplexer output power is around 9.41w. Note: Please understand that the results will be different with different test instruments.
4, Portable
Not like the big heavy repeater, our Retevis RT97P is  the lightweight and Mini size repeater. Help you to extend your handheld radio anywhere. No matter indoor or outdoor.
5, Including the AC/DC adapter and car charger adapter.
Make the RT97P easy to use outdoor.
Our Retevis RT97P will come soon, and because it is customized, so it will take 10-20 business days, if you need one, Contact us to reserve one.
Our email address: partner@retevis.com