Mobile DMR & FM Dual band Radio RT90
It has:
1, VHF band from 136 to 174 Mhz with 50 watts, UHF from 400 to 480Mhz with 45 watts.
2, Non-GPS and GPS version is optional.
3, Compatible with RT3, RT8, RT82 Code-Plug!
4, Compatible with Mototrbo Tier Ⅰ & Ⅱ Dual time slot
5, (TDMA) digital function Dual time slot for repeater.
6, With the color LCD display with clear, sharp text for an easy read from your dash or console.
7, Offers 250 zones with 64 channels for each zone.
8, Offer the crystal clear, noise-free audio of over-the-air digital communications in your vehicle.
9, Multi-functions like CTCSS/DCS, channel scan, priority scan, short text message features, draft message edit, contacts check and edit, and encryption. It also has remote stun/kill and activate.
10, Calling features including Private Call, Group Call and All Call. It also includes Lone worker mode, power save mode, low power alarm, an emergency alarm and VOX capability.
Mobile DMR RT90 programming cable:
We offer the programming cable for your order: https://www.retevis.com/programming-cable-for-retevis-rt90-mobile-car-radio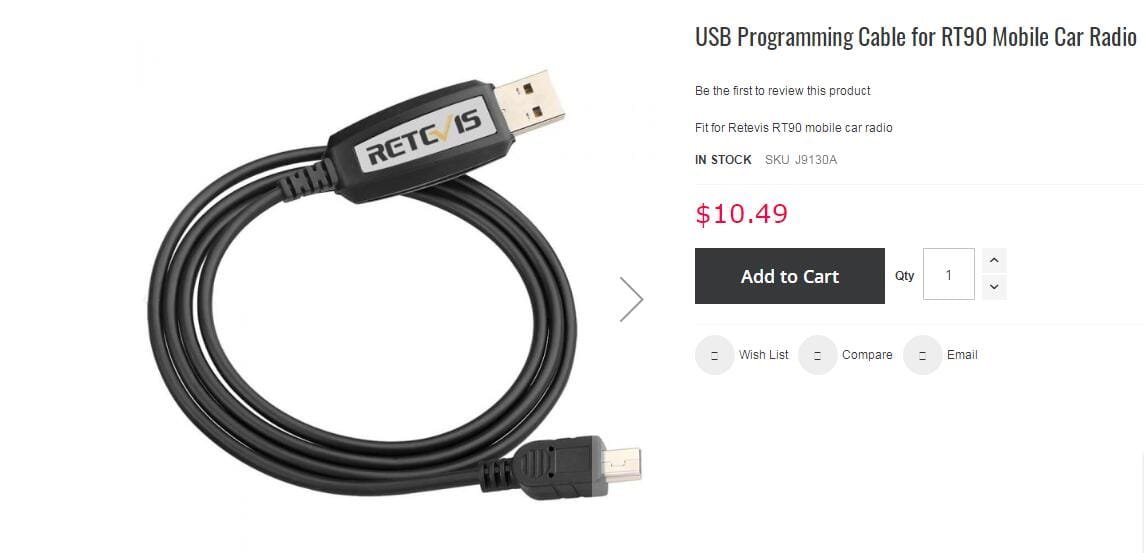 Mobile radio RT90 software:
Free software to download and install on your computer. Now the latest software version is V1.27. You can download from here: https://www.retevis.com/resources_center/software/RT90_softwareV1.27.zip
Mobile radio RT90 firmware:
Free firmware to download and install, now the latest firmware version is 6.09. You can download from here: https://www.retevis.com/resources_center/software/RT90_updated_firmware_version6.09.zip
Year-end Promotion Flash Sale
Retevis will have the Year-end Promotion, from 20th Nov. 2019 to 10th Dec. 2019. For this Mobile DMR & FM Dual band radio RT90, You will save USD110 during the promotion.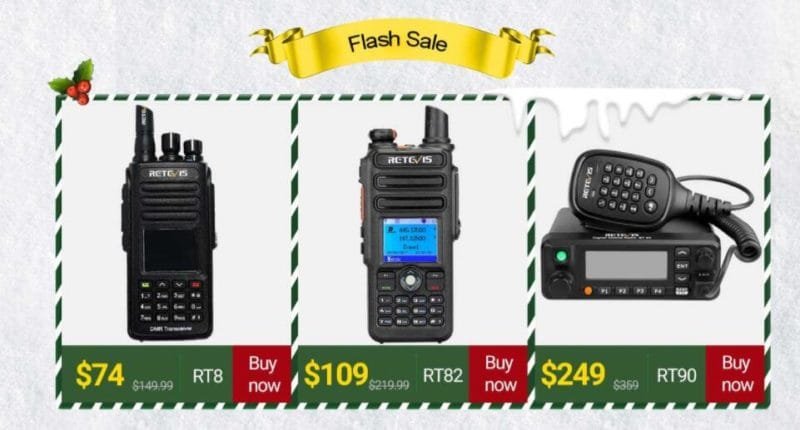 Where to download the codeplug?
Retevis Offer the Free codeplug for this DMR mobile radio,  you can download from here: https://www.ailunce.com/Home/RadioCodeplug
If any question about this mobile DMR dual band radio, please leave messages below or contact us on facebook: www.facebook.com/retevis
Don't forget to grab this chance.