Marine radio RT55 will be released soon by Retevis. Wanna to be the first to get the Retevis Marine Radio RT55?
Please click here: Waterproof IP67 Handheld VHF Marine Radio RT55
RT55, The professional Marine channel with Long-range communication, VHF and All USA/Internation/Canadian Marine Channels Radio.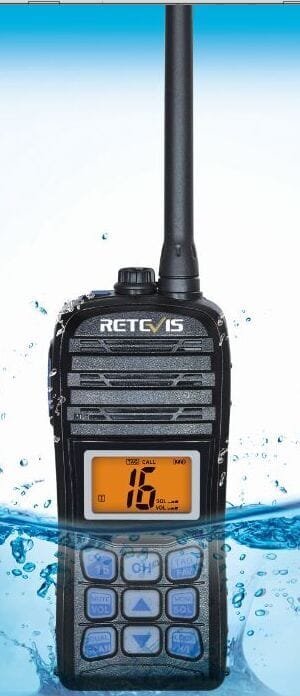 Marine Radio RT55 Features:
1, IP67 and Float on the water
Never lose your radio again, the rugged floating design makes RT55 easy to float on the water if dropped overboard.
Standard IP67 make the RT55 stay into the 1M deep water for 30 minutes.
2, Dual, Triple Watch
These different watch modes let you monitor up to two channels and one weather channel.
3, 10 NOAA weather channels
Be the first to know of incoming hazards
4, All USA/Internation/Canadian Marine Channels
RT55 factory programmed with all USA/Internation/Canadian Marine Channels, keeping you up-to-date with all the latest marine activity.
5, 1 /5 Watt output Switchable
Select between 1 and 5 Watts for short and long-range communication–this is also a convenient way to save a little battery life. In most situations, the 1 Watt transmission power is all you need. If you find yourself far away from other stations and have trouble getting a response, you may need to boost the transmission power from 1 Watt to 5 Watts.
Other specification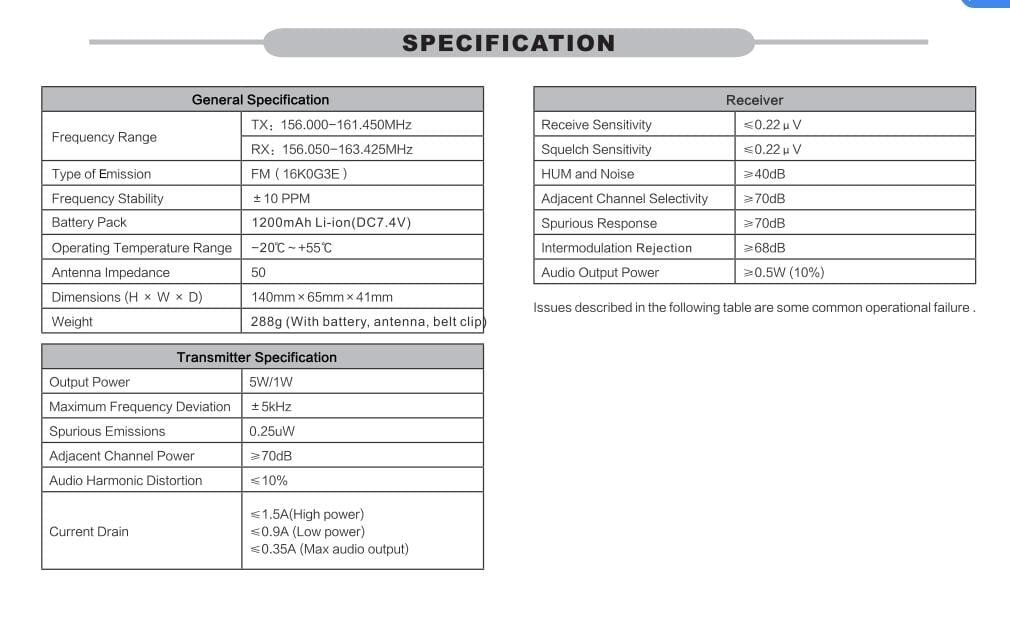 If any question, please feel free to contact us or leave message here! And you can follow us on facebook: www.facebook.com/retevis