RetevisRB27 is a high-power GMRS walkie-talkie with 30 channels and NOAA function. Because of its simple operation, it is suitable for outdoor cycling, skiing, camping and commercial use, and is very popular in the market. Many consumers send emails asking if we have other versions? Now, we have put on the new license-free large-screen walkie-talkie RB27B in time for everyone.
Now, let's take a look at the features of RetevisRB27B.
Indicator
Channel Switch
Power Switch
Scan
Monitor
keypad lock
A/B switch
Flashlight and Emergency Alert
FM Radio
NOAA Weather Radio
Power Saving Function
VOX
Restore factory settings
Squelch level (SQL)
Beep tone
Dual Watch function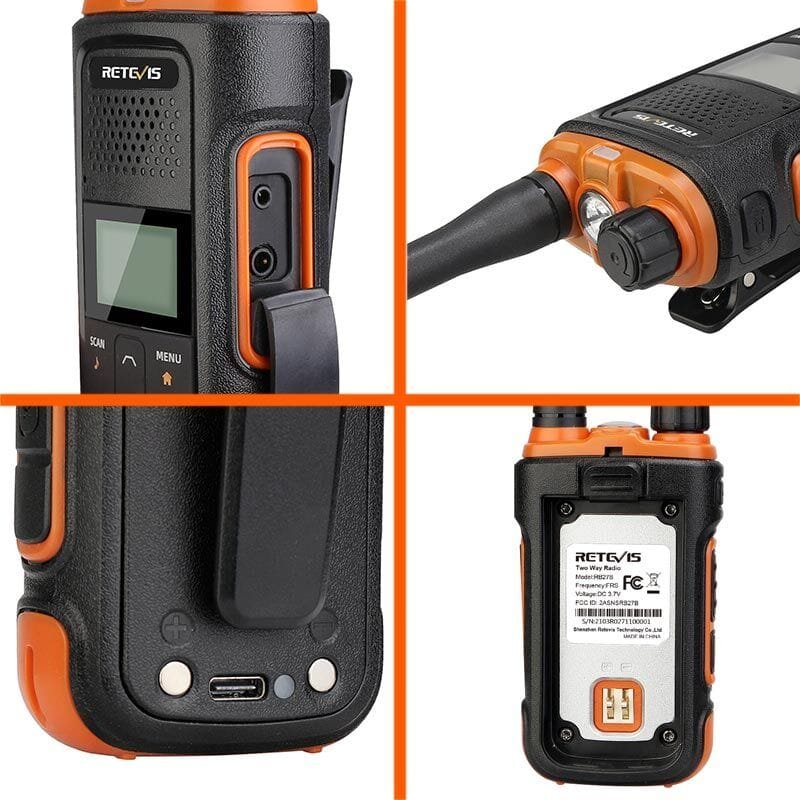 The new license-free large-screen walkie-talkie RB27B is a multi-functional handheld radio. It can adapt to a variety of scenarios and needs. The large-screen LCD display, the two-color injection molding design, the strong LED flashlight, and the emergency alert function can make the RB627B a powerful helper for outdoor activities. What's more, it is license-free, VOX, monitor, scan, dual-band function can provide more help for the staff. RB27B, you are deserved to have it.
The new license-free large-screen walkie-talkies RB27B and RB27V and RB27 are a series of walkie-talkies. We will also compare the differences between these three walkie-talkies. Make it easier for consumers to choose.
If you have any feedback about these three walkie-talkies, please leave a message in the comment area.