Intelligent Noise Reduction High power Walkie Talkie RB85, the new model from Retevis. Now two-way radios are widely used in different industries. Many industries have noisy working environments. So Usually we will choose a better noise reduction headset for your radio.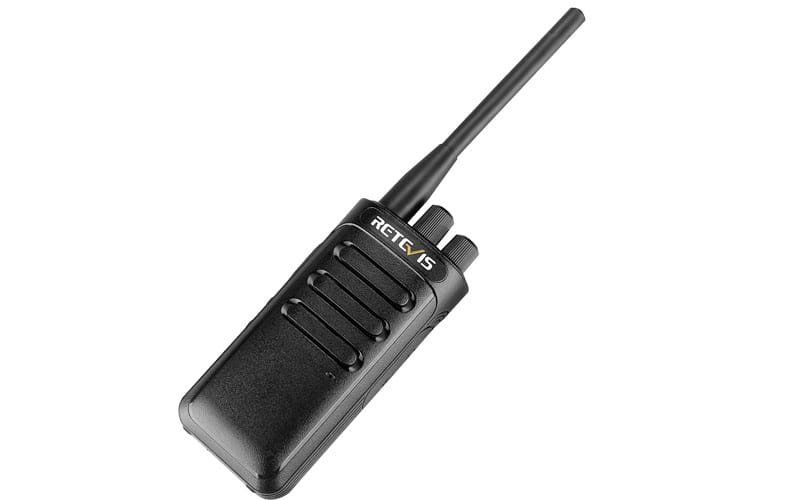 This new model, Retevis RB85, use the specially technology, offer 9 level Noise canceling, give you better noise reduction.
No matter how noisy the working place, Intelligent Noise Reduction Radio RB85 can hear the voice clearly.
For example:
Production workshop
When you use the two way radios in production workshop, when transmit, the noisy will be sent with your voice. On the other side, it will hard for them to know what you said. But when you use this Intelligent Noise Reduction Retevis RB85, it will help your partner to hear what you said easily.
Restaurant Kitchen
Now lots of restaurants choose the walkie talkies as their communcation tool. But we all know, the Restaurant Kitchen is very noisy when cooking. If you want to talk with them during cooking, it will be hard for you to know what they said. But when head chef talk to you by RB85, you can hear the voice clearly.
Other features of high power walkie talkie RB85
1, High power
Usually we know, the distance is not only affected by using place and antenna, but also by power. Retevis RB85 comes with High power, help you to reach longer distance.
2, UHF band two-way radio
Retevis RB85 is the UHF band 400-470mhz heavy-duty business two-way radio. You can program the frequencies within 400-470mhz by your self. And can save 16 channels into the radio.
3, Local and Remote Alarm function
For lots of business radios, local and remote alarm function is very important. When the workers meet problems or need help, they can press the button to send  alarm sound to another. Another one will know they are in trouble and need emergency support.
Retevis RB85 has the local and remote alarm function.
4, Long standby
Retevis RB85 has the power save function, you can power on the power save function, help you to save battery. And 2000mAh battery capacity, help you to get longer working time.
5, Other functions.
Retevis RB85 also has other functions like VOX, Scan, busy channel lock and so on.
If you are looking for the Intelligent Noise Reduction Radio. Retevis RB85 will be a perfect choice.
Any questions about Intelligent Noise Reduction Radio RB85, please leave message below or contact us: partner@retevis.com