GMRS radios are so popular, there is no doubt.
Now more and more people choose GMRS radios instead of FRS radios. Here we will talk about GMRS radios and why it is so popular than FRS radios now.
What is GMRS radio?
From the FCC, the GMRS means General Mobile Radio Service. It is covered by FCC part95 but requires a license to operate. The radio service is for short-distance, two-way voice communications. Operate the UHF frequencies which perform better in wooden environments, city or any situation where there are obstructions.
he Handheld GMRS radio can put out up to 5 Watts of power. and the GMRS mobile unit is allowed 50 watts of power on mobile units.
What reasons make GMRS RADIOS are so popular?
1,  Long-range
Compare with the FRS radio, the GMRS radio has long-range communication. Because the GMRS radios with high power than FRS radios.
FRS radio is a license-free walkie-talkie, with an output power that can't exceed 2W. This will limit its range.
This is a very important reason why people choose GMRS radios. Retevis RB17P is the latest powerful Long-range GMRS radio.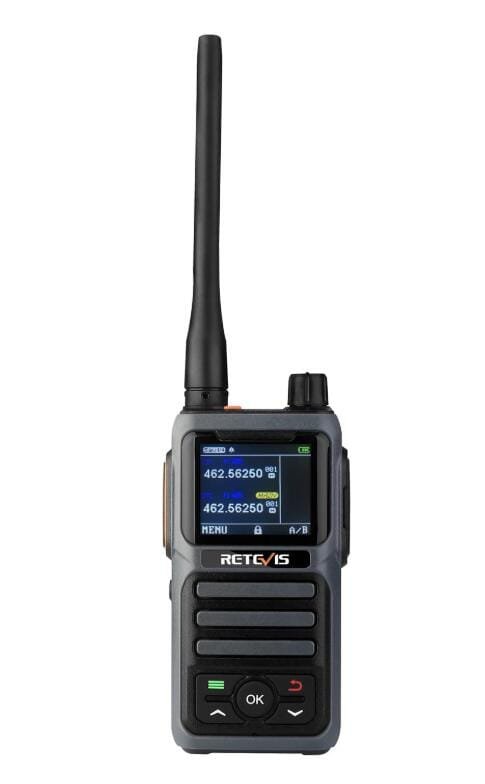 2, GMRS repeater Functions
FRS is a license-free service, so it can't connect with the repeater.  limited power and can't connect with the repeater, so if you want to find a solution to solve this question, there is no.
But GMRS radio has the repeater function. If the range can't meet your requirements, you can connect with the GMRS Repeater to extend the range.
You can find this Mini and portable GMRS repeater from Retevis. Model RT97.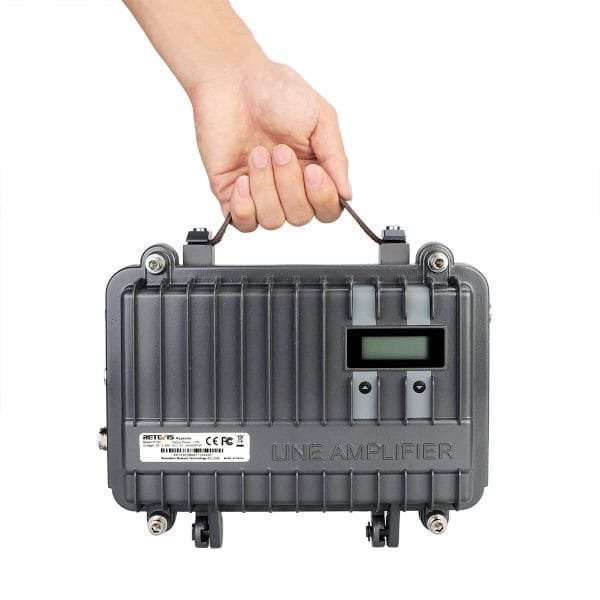 3, Need a license
If you want to use the GMRS radio, you should apply for the license. But don't worry, it is very easy to get a license.  And when you receive the license, any family member, regardless of age, can operate GMRS stations and units within the licensed system.
Compare with the Ham radio license, the GMRS license is very easy to get. No exam is required, and the license is valid for 10 years. Just file an application with the FCC and pay for a USD70 fee.
4, Operate the handheld GMRS radio and Mobile GMRS radio
GMRS radios have many types: handheld and mobile. A lot of handheld GMRS radios with power less than 5W, but the mobile GMRS radio's power can reach 50w.
If you want to install the Mobile radios in your car, that's no problem. And you can directly talk with other handheld GMRS radio easily. Usually no need to program them.
Retevis not only has the handheld GMRS radios but also has the GMRS mobile radios. Retevis RA25 with the power 20w, 30 GMRS channels, and 1.44-inch display to help you check the radio information.
5, Now GMRS is widely used for lots of applications.
Like the outdoor car show, food festival, art festival. GMRS become a great tool for family and colleagues to stay in touch. Like outdoor activities and adventures camping, driving, hiking, and so on.
So do you have the GMRS radios? Why did you choose the GMRS radios instead of FRS radios? Leave your opinion on Why GMRS RADIOS are so popular and why you choose the GMRS radio below.